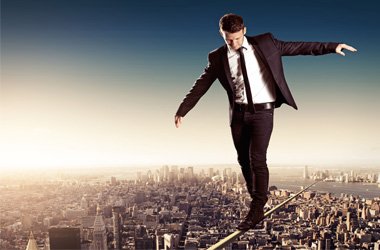 When we are little we always dream of growing up and having a house, car, children, traveling, in short, eating the world, but parallel to that we see the people who complain about their work, we see the parents arriving late from the night without courage of anything, they teach us that work is hard, rough, exhausting because of not being like this is not work.
Then we grow a little more and already the idea is simply to leave our parents' house, rent an apartment, look for a good job and continue directing our focus to that dream we had as a child, but wow! we are seeing that the thing is not so easy, and that idea is reinforced by the fact that the work has to be something sacrificing.
Returning now if my life story tells them.
I have worked since I was 13 years old (at that age my parents let me make them on holidays) I used to sell rice with milk outside of a supermarket, my mother instilled in me from small the value of organizing costs, expenses and profit; Basic economics for children I would say.
I started university in the architecture career, and parallel worked in stores, supermarkets, restaurant what came out, finally managed to enter a large construction company accepted me and gave me the opportunity to stagger in the company and even without graduating, achieve great merits and money, he earned well. What happened now with what I just commented, at first glance everything sounds very good, but it turns out that I arrived at my house mentally exhausted, with no intention of anything and along with the work of the university time was valuable, but I thought I was doing very well and that I still had not left my parents' house.
I was wrong
I had become the average slave of work, offering my time to others for little and all because society says it's okay to be like that.
After working for 5 years with the company one night I made a decision, Renunciare
The next day was like that, I warned and gave a date for my departure, my job included supervising several works, staff, controlling figures, many things. To my surprise, the company decided to hire three people to do what I did, read it well, three people.
Rewarding work
When I finally retired from my position I did not have absolutely anything clear about what I was going to do, but I learned something from life and there is a saying that expresses it very well "necessity is the mother of inventiveness". As an initial goal, it was essential to purify mind and thoughts, to really analyze what I want and I did not want to be that slave of work, I wanted to have a rewarding job, that's all
Now having a free time I organized my carpentry workshop which had it very abandoned, the wood and the carpentry are a hobby that I enjoy, I had many projects that I wanted to try, but for time it was almost impossible, but now I had full disposal.

how can you see the transformation of my workshop
And the opportunity came
Among the wood projects I wanted to make was a pair of sunglasses made of wood, it seemed amazing to have something done by our own hands on the face, between attempts researching tests, I managed to make my first wooden glasses, and to my surprise I saw an opportunity of business and from that I started a new story, a rewarding work which I will show you in a next post.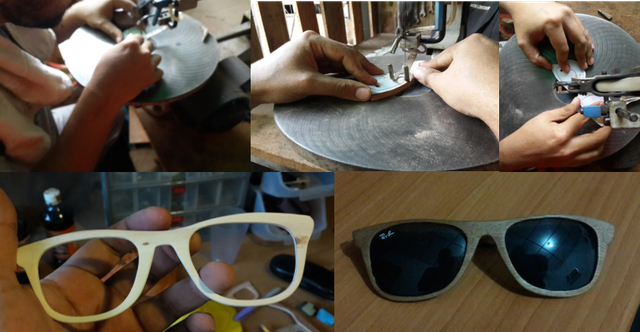 my first test of wooden glasses

By the way, as I write this post I am making an attempt at cookies. As you see my time now I control it.
And tell me do you have a story where you took a chance? I would love to read it
until a next post.