See What I See: One Deer On Island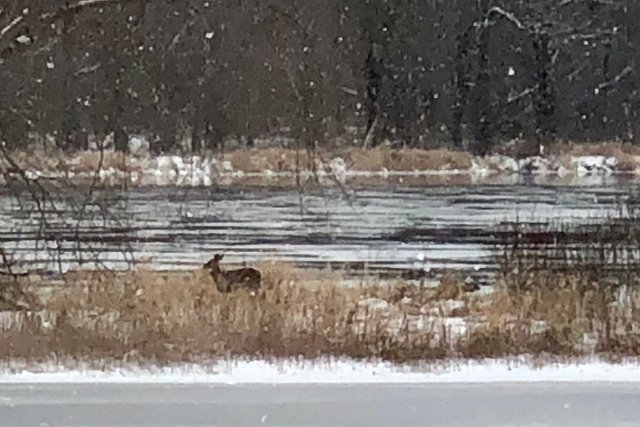 It can happen when deer get chased.
If they feel there's no other option, they'll take to swimming in water to avoid being attacked by a predator.
There was a cold swim involved because the island is approximately 150 feet from shore and the river isn't entirely frozen yet.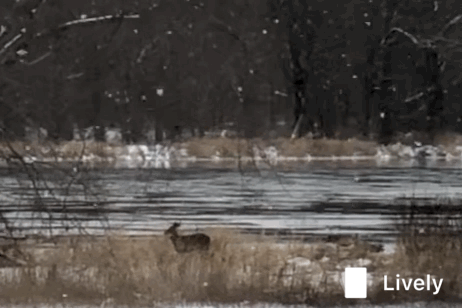 It looks like a Mule deer.
It doesn't look hurt and it's walking around the island eating. Actually spent the night and didn't look any worse for wear, today.
A lesson in perspectives for me.
There's a deer stranded on a small island in the winter.
It's safe on the island and there's some food.
The water will freeze and when the deer is good and ready it will return to the safety of the larger nearby forest...or not.
It feels like elements of Bambi playing out in high definition.
Trusting Mother Nature and choosing the thought that it's the deer's choice to be on the island and it's safe.
~ Rebecca