Late Summer Camping in Beautiful Wild Rose Country
We decided to go camping this weekend in beautiful Wild Rose country. Though rumors were that the BC wild fires this year have ruined camping by having pumped the Alberta skies full of smoke, we were determined and decided to head due west to the Rockies and try our luck.
Smoky skies at Peter Lougheed Park: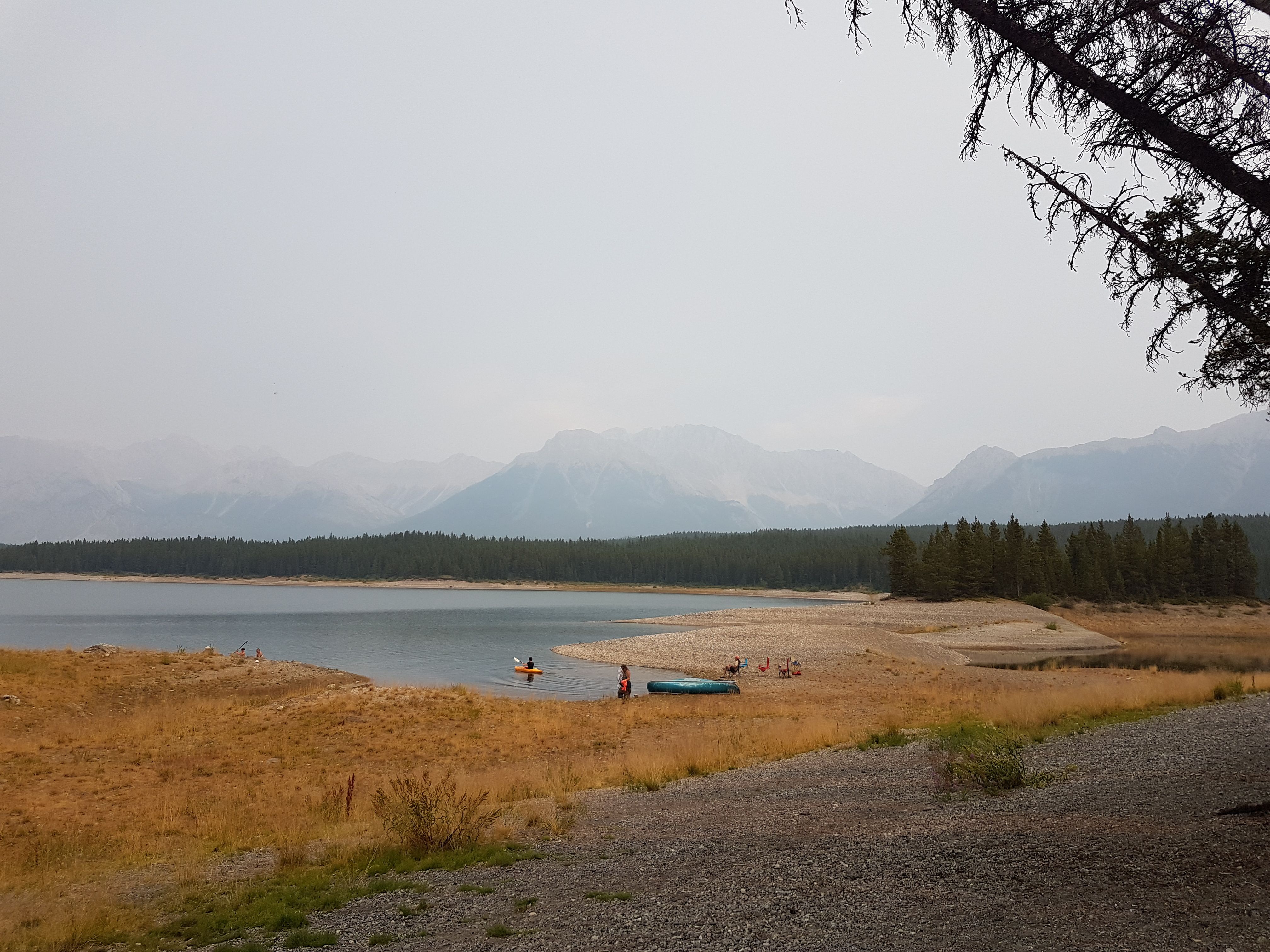 The water was chilly but what can I say: I am Canadian. I felt the inspiration, the deep blue calling me.
Many trails nearby were closed off with yellow tape and signs that "bears are active in the area". Bears don't bother nobody, right?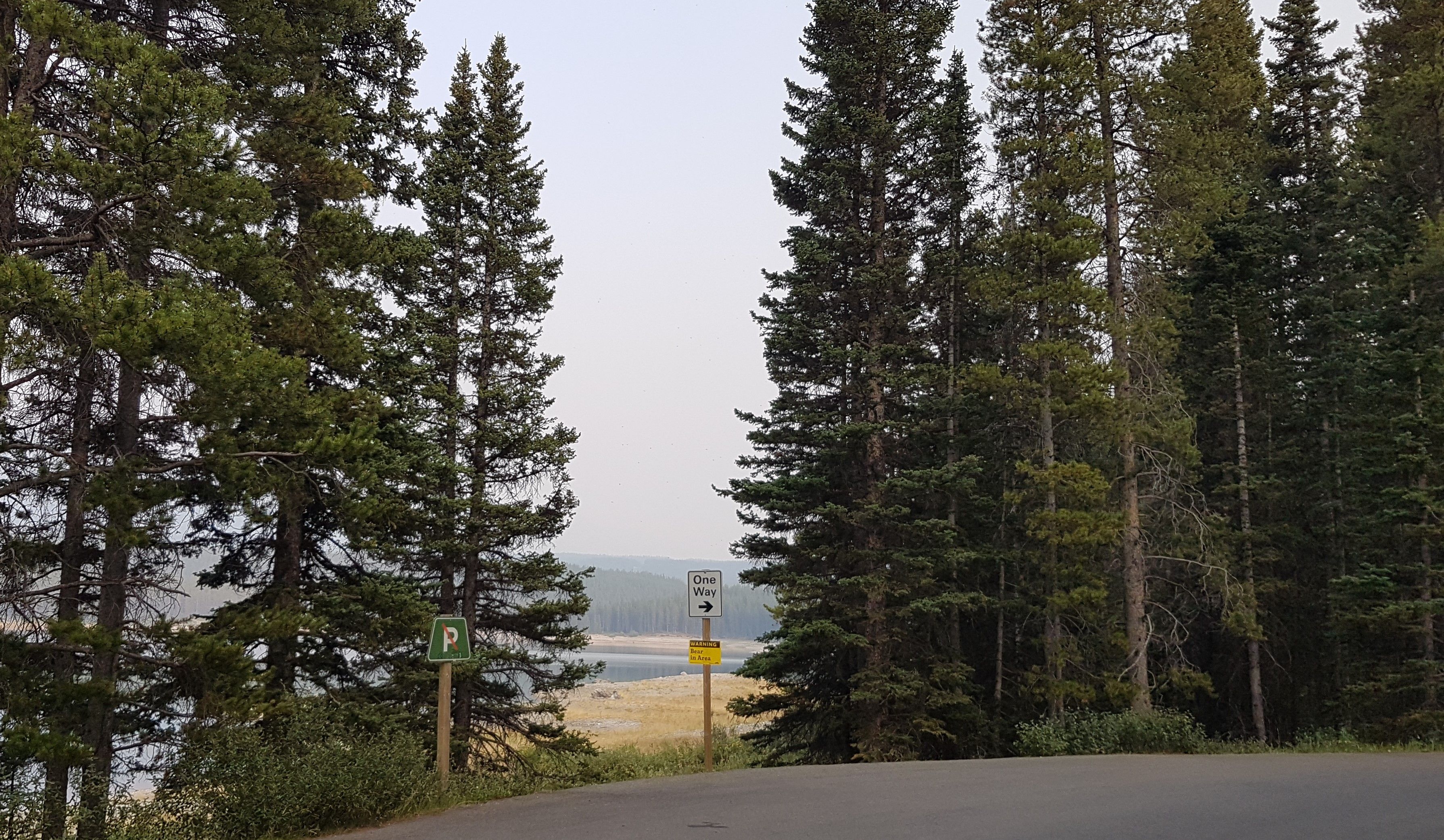 A beautiful camping spot it was, indeed.
After a very pleasant evening, I woke up, made coffee and cooked bacon and eggs. Mmm.. just imagine that honey Canadian maple bacon flavor in the air.... yum. We did not get far before that coffee, however, did a number on my stomach, and stopped here to take care of my big business: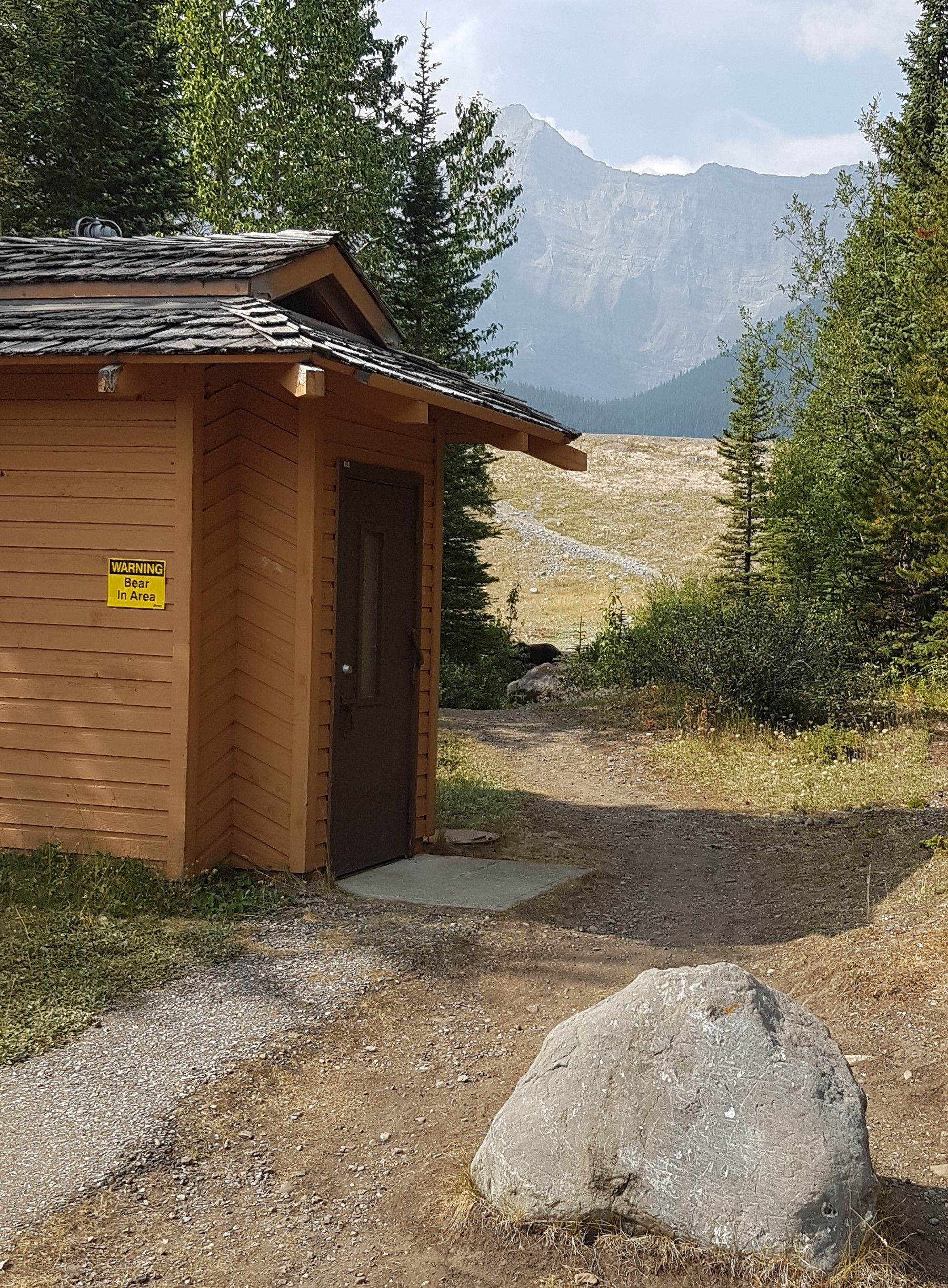 Nothing unsuaual, right? Take a closer look: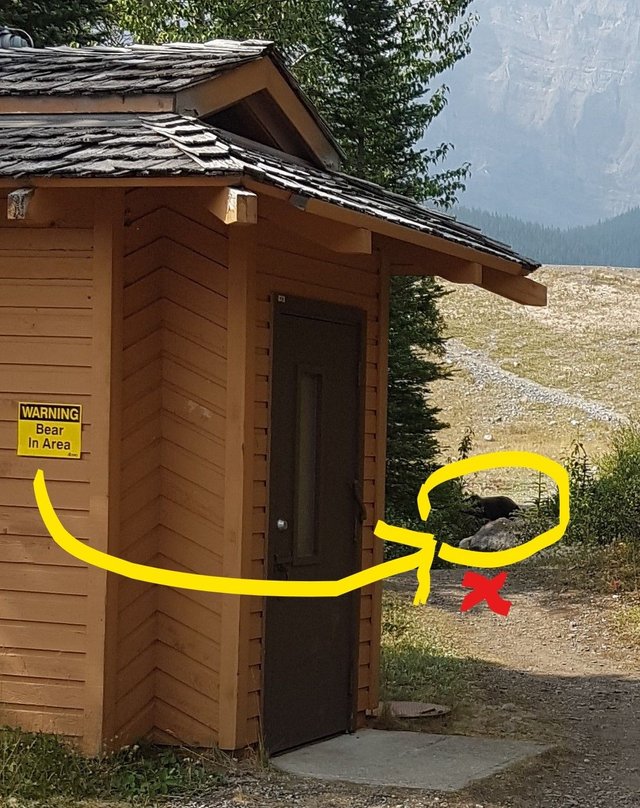 As I just took care of business with pride and efficiency, I started to exit the facility, THAT is the exact moment when I witnessed a young lady accelerate past the door heading in the direction of the parking lot. She undoubtedly set the human landspeed record right infront of my eyes, as she screamed "Theeere iss a beeeeaaaar RIGHT theeeere!!" Whooossshhh....
Surely enough, there was an adult grizzly bear munching on a bush about twenty feet behind the toilet. As I backed off towards the car, there were two middle aged guys who just arrived in the parking lot and were setting off on a hike. I warned them there is a large grizzly on the trail towards the dike. They actually had a laugh and merrily set off on their hike anyway. What can I say, they have been warned! I will monitor the local headlines for "two guys eaten by bear" over the next couple of days.
We took the safe route, got back into our little red mazda and zoom-zoomed on to enjoy some more of this beautiful landscape.
Upper Kananaskis lake: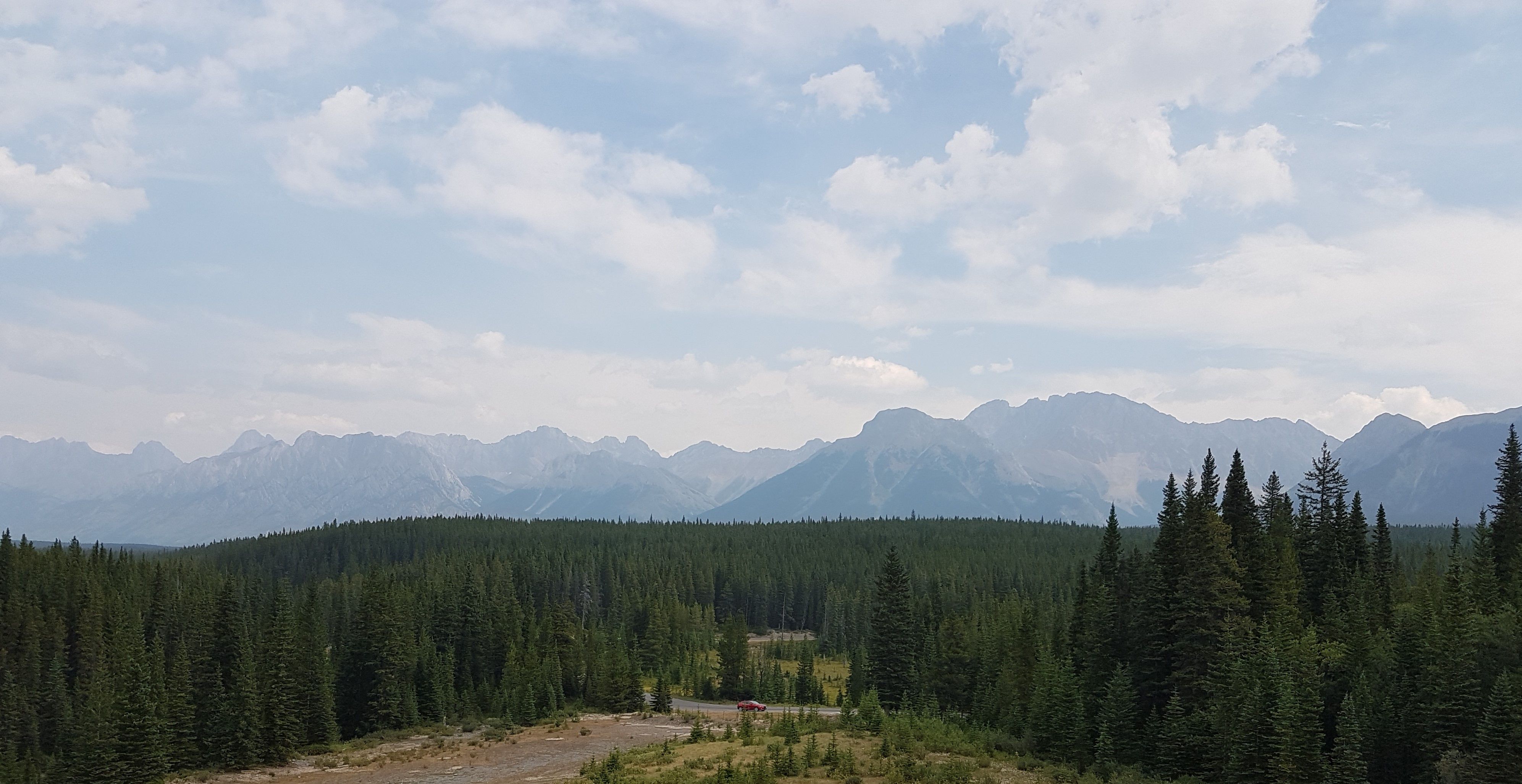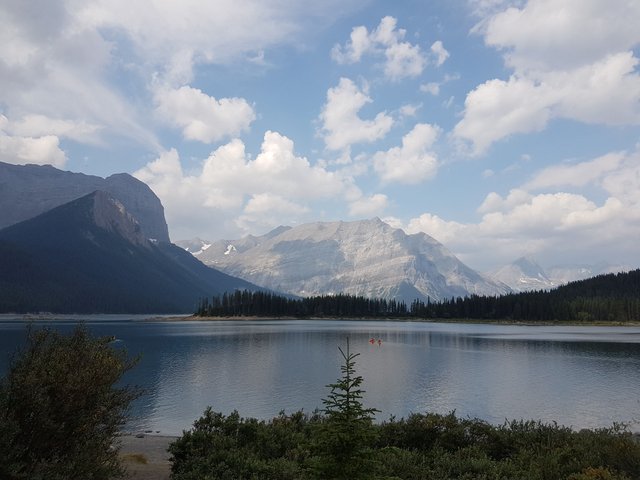 All photos taken by my Samsung Galaxy S7