Mousescapade ~Nursery Rhyme
Tik Tok
The mouse ran up the clock
to suck some mousey cock.
He came down at three
for a shit and a wee.
With a final plop and drop

Who does he see?
None other than Boy Blue,
fucking Baa the black sheep.
"What about Miss Muffet?" the mouse asks Blue.
"Completely vegan." the reply subdues.
The mouse nods as he now knows,
ironically vegan means only Blue gets boned.
Away he scurries to the hill,
in the well the remains of Jill.
Jack was torn after the rape.
The Wolf to such acts doth not kindly take.
Mousey smiles as he notes,
the well makes him feel poetic with woe.
Down the hill, and behind a tree.
He spots Bo Peep smiling with glee.
"What did you do?" he asks warily.
"Nothing, or the contrary."
The mouse knows he has her busted,
Bo Peep can not be trusted.
Scurrying past he sees a hole,
in it Miss Contrary's shoal.
Bo Peep has finally lost all her sheep,
but it is a good thing she dug the hole so deep.
Off to call the Wolf,
he passes through the lane.
The Master and Dame at it again.
The little boy begging some weed.
And like the boy
this ending will leave
the rhyme in need.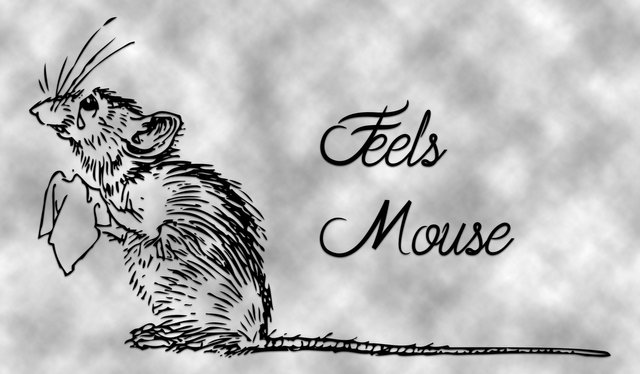 Crying Mouse Image