a little peeling about my favorite cartoon
happy rest steemit friend.
one piece is one card that is very popeler from the time kemasanya and until now one piece is still producing their latest episod. this cartoon was first made in 1997 in the comic series after it saw the number of one piece enthusiasts who starred in luffy and the hilarious pirate group Eiichiro Oda penetrated into the TV series in 1999.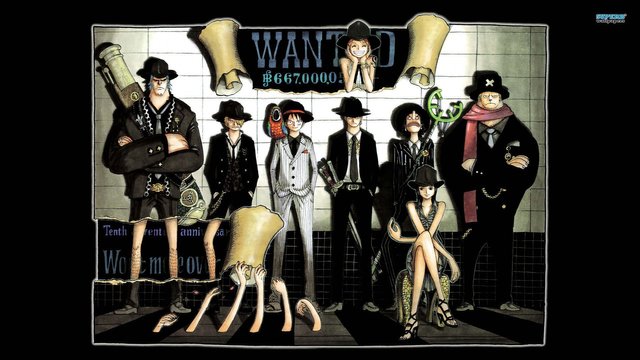 luffy and his marine tax group aspire to get one piece in the rear by Gol D. Roger the strongest pirate in his era. Luffy's pirate group comprised the first 9 people
Zoro's skill is a capable swordsman and as vice-captain.
Sanji skillfully cooks and gets the red red.
Usopp is a sharpshooter with catapults and likes to lie
Nami the naval navigator scolded the crew on board.
chopper deer doctor's skill to convert a fad into a moster.
robin archaeologist can double his limbs anywhere.
Franky / Cyborg the super special style carpenter
brook expertise of the musicians who once died.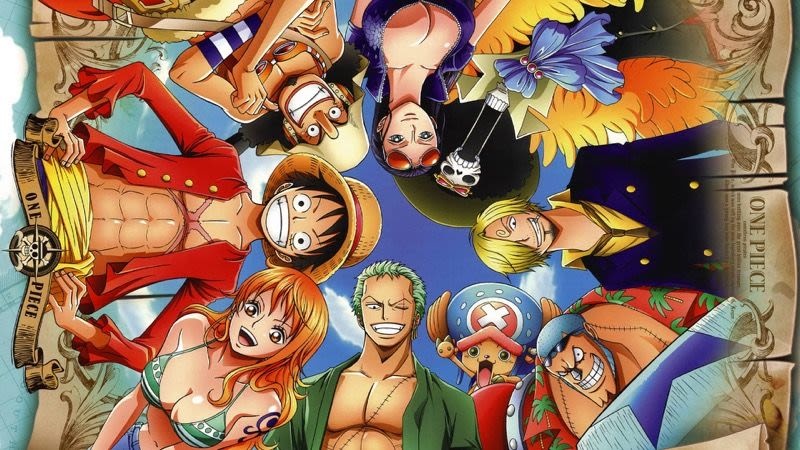 they all determined to find one piece on the island of Raftel.
one piece story story is always updated the latest sisen on the Monday night this makes a hiccup waiting for the continuation of the story.