Story of Cangkuang Temple Mysterious in Garut west java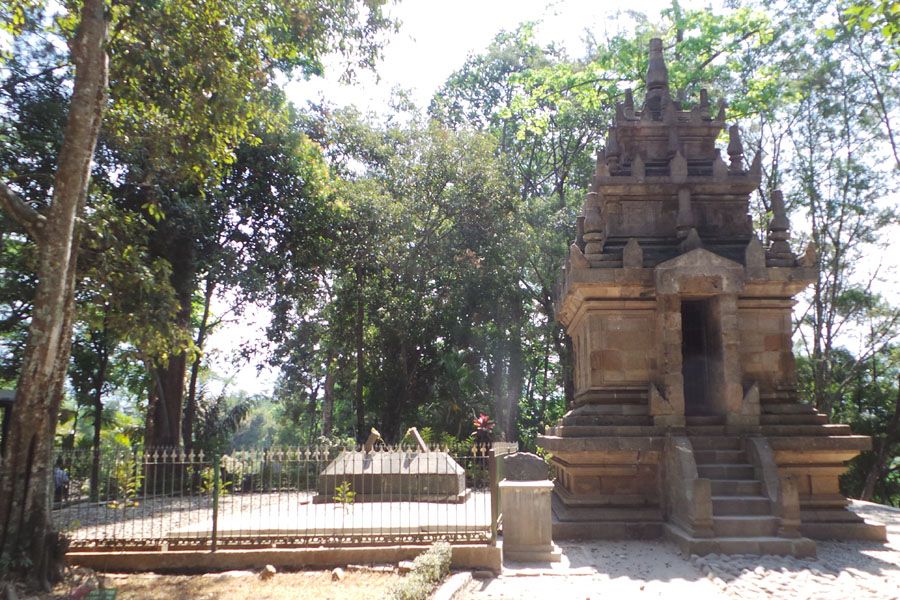 Garut - Not only Central Java, West Java also has a temple. One of them is Cangkuang Temple in Kampung Pulo, Garut whose origin is still a question mark.
Cangkuang Temple is a Hindu temple that can be seen in Kampung Pulo, Cangkuang, District Leles, Garut. It was first discovered in 1966 by a team of researchers, one of them named Uka Tjandrasasmita. This study was conducted based on a report in a history book on the existence of the statue of Shiva and the Muslim tomb in the hills of Kampung Pulo.
"In Cangkuang there is a statue of Shiva and the tomb of Arif Muhammad, does not explain the existence of the temple.Then Uka Tjandrasasmita suspect what is wrong, because if there is a name of Muhammad is clearly the name of Muslims, while the name Shiva gods in Hinduism," said Zaki Munawar, maintaining a guide when detikTravel visited Candi Cangkuang last week.
After being excavated, found foundations measuring 4.5x4, 5 meters and the ruins of the temple are scattered. There is no clear explanation of who or what kingdom is building the temple, but judging by its rocks and the simplicity of the form, Cangkuang temple is estimated to be erected in the 8th century.
"It is unknown where this temple relics," said Zaki.
The found rocks were then collected, but only 40% of the collected temple debris. Finally, the temple remains restored with existing debris plus the stone is printed to resemble the approximate shape of the original.
"The collected is only 40% but represents the entire building of the temple With various considerations, Cangkuang Temple was restored in 1974-1976 but the original 40% .The 60% printed in this region so it looks the original shape," said Zaki.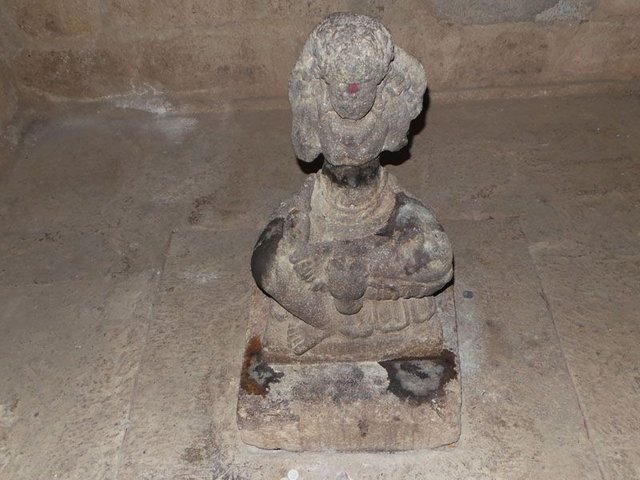 When finished restored, be temple Cangkuang with size 4x18x8 meters. Shiva statues that have been previously found in the store in the temple. The name of the temple is also taken according to the local name.
"After completion, given the name of Cangkuang Temple as the name of the place was found, the name of the cangkuang was taken from the name of the pandanus tree," he said.
Until now, Cangkuang Temple still stands erect next to the tomb of Arif Muhammad in Kampung Pulo and has become a cultural heritage area. The existence of Hindu temples and adjacent Muslim tombs also illustrates the harmony of local religious communities.
The curious traveler wants to come to the Cangkuang Temple Cultural Area, can visit every day from around 07.00-17.00. The cost starts from Rp 3 thousand for local tourists and Rp 5 thousand for foreign tourists.