(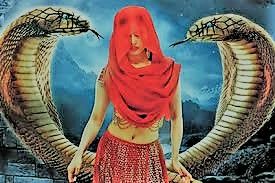 (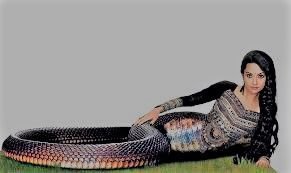 This article is about the 2015 Indian television series on Colors TV. For the 2007 Indian television series on Zee TV, see Naaginn. For other uses, see Nagin.
This article needs additional citations for verification. Please help improve this article by adding citations to reliable sources. Unsourced material may be challenged and removed. (July 2017) (Learn how and when to remove this template message)
Naagin
Naagin logo.jpg
Hindi
Genre Supernatural
Fantasy
Romance
Drama
Written by Story
Mrinal Jha
R M Joshi
Neha Singh
Screenplay
R M Joshi
Neha Singh
Shivani Shah
Anurag Sharma
Dialogues
Rekha Modi
Directed by Santaram Verma
Arshad Khan
Niraj
Lalit Marathe
Rakesh Chowdhury
Creative director(s) Tanushree Dasgupta
Country of origin India
Original language(s) Hindi
No. of seasons 2
No. of episodes 137[1]
Production
Producer(s) Shobha Kapoor
Ekta Kapoor
Location(s) Mumbai, Maharashtra, India
Cinematography Santosh Suryavanshi, Sarfaraz, Ajay
Camera setup Multi-camera
Running time Approx. 43 – 90 minutes
Production company(s) Balaji Telefilms
Release
Original network Colors TV
Picture format 576i (PAL)
1080i (HDTV)
Original release 1 November 2015 – present
External links
Official website
Production website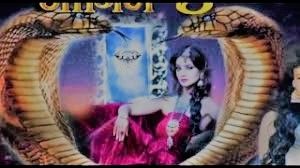 Naagin (English: Serpent) is an Indian supernatural series[2] produced by Ekta Kapoor and Shobha Kapoor. It aired on weekends[3] at 8:00 PM IST on Colors TV.[4]
The first season premiered on 1 November 2015.[5] It starred Mouni Roy,[6] Arjun Bijlani,[7] Adaa Khan,[8] and Sudha Chandran.[9] The season ended on 5 June 2016.[10] It became one of the highest rated shows on Indian television at that time.[11][12] It was replaced by Kavach... Kaali Shaktiyon Se.[13]
The second season premiered on 8 October 2016.[14][15] It starred Mouni Roy, Kinshuk Mahajan, Karanvir Bohra, Sudha Chandran, Adaa Khan, and Aashka Goradia.[9][16] The season ended on 25 June 2017, and was replaced by Chandrakanta.[6]
Naagin will return for a third season on 3 March 2018.[17] Surbhi Jyoti,[18] Anita Hassanandani,[18] Pearl V Puri,[18] Karishma Tanna,[18] Rakshanda Khan,[19] Chetan Hansraj,[19] and Karanvir Bohra[18] have been confirmed to appear in this season.
Contents [hide]
1 Plot
1.1 Season 1
1.2 Season 2
2 Cast
2.1 Main cast
2.2 Recurring cast
3 Production
4 Ratings
4.1 BARC TRP ratings
5 Awards
6 International broadcast and dubbed versions
7 Notes
8 References
9 External links
Plot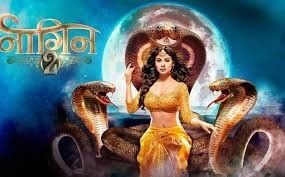 Season 1
Shivanya and her cousin Shesha are shape-shifting serpents, or Ichchhadhari Naagins, who want to avenge Shivanya's parents' death. There were five murderers, but Shivanya was able to see only three of them: Ankush, Viren and Shailesh. They killed Shivanya's parents in a failed attempt to attain a precious gem called the Naagmani.
As part of her revenge, Shivanya enters into Ankush's house as a maiden. Ankush's son Ritik, a kind-hearted and joyful young man, subsequently falls in love with her. Upon finding out about Ritik's feelings for her, Shivanya marries him for revenge. Later, she kills Viren (the first murderer) and Shailesh (the third murderer); Shivanya and Shesha also kill Ankush's friend, Suri, when Shivanya learns from Shesha that Suri is the fourth murderer.
Shivanya soon realises that Ritik is really a good person, and that he is unaware of his father's evil doings. Shivanya eventually falls in love with him, much to the disappointment of Shesha, who thinks that Shivanya won't be able to kill Ankush because of her love for his son, Ritik.
Later, it is revealed that Ankush's wife, Yamini, is the fifth murderer, and that Ritik is her fraternal nephew. Yamini and Ankush had kidnapped Ritik's real father, as only Ritik and his father could touch the Naagmani because of a sign on their bodies.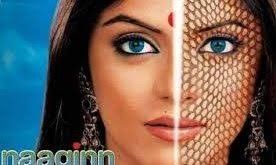 Shesha begins falling for Ritik because of his loving and caring nature; however, she does not let her feelings affect her actions. Upon learning about Shesha's feelings for Ritik, Yamini, who found out that Shivanya and Shesha are shape-shifting serpents, tricks Shesha into betraying Shivanya. This causes Shesha to become Shivanya's enemy, due to Shesha's obsession for Ritik and the Naagmani. Shivanya manages to kill Ankush; however, Ritik witnesses this, finds out that Shivanya is a serpent, and begins simultaneously loving and hating her.
Ritik soon learns the truth about Yamini being evil, and joins with Shivanya to protect the Naagmani. Shivanya and Ritik consummate their marriage, leading to Shivanya losing her powers. However, she and Ritik succeed in saving the Naagmani and killing Yamini, while Shesha is jailed by the Mahishmatis. Later, Shivanya becomes pregnant.
Season 2
Three months after the events of the first season, Shivanya gives birth to a healthy baby girl, Shivangi, despite being six months early. Almost 25 years later, a widowed Shivanya doesn't want Shivangi to become an Ichchhadhari Naagin to protect the Naagmani. A saint tells Shivanya that this can be avoided by getting Shivangi married before she turns 25. Rocky, the fiancè of Shesha and the adopted nephew of Yamini, falls in love with Shivangi. Unaware of Rocky's relation to Yamini, Shivanya arranges for him to marry Shivangi.
On the day of the wedding, Yamini's gang kills the wedding guests (including Shivangi's family) and fatally stabs Shivanya. Yamini informs Rocky about the deaths, blaming them on dacoits. Rocky feels heartbroken.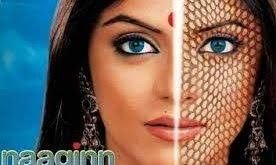 The saint informs Shivangi, who escaped from Yamini's gang, about Shivanya's life, and tells her that only she can touch the Naagmani. She sees the faces of the murderers, including someone she believes to be Rocky. Shivangi attempts to commit suicide; however, she survives and becomes a Naagin. She vows to protect the Naagmani and avenge her mother.
After a few days, it's Rocky and Shesha's wedding day. Shivangi comes to Rocky's home for revenge. Everyone is shocked to see her alive; however, Yamini and Shesha accept her, due to Shivangi being the only one who could touch the Naagmani, and Yamini has Shivangi marry Rocky.
On the day of Karwa Chauth, the 8th murderer of Shivanya attacks Shivangi. Rocky saves Shivangi, making her realize that Rocky is innocent. Later, Shivangi kills the rest of Shivanya's murderers.
Shesha and Yamini learn that Shivangi is a Naagin, and that she killed all of Shivanya's murderers. Shivangi turns Shesha into a statue and kills Yamini. Shivangi finds that Yamini, Rocky's father, and Rocky's friend's family killed Ritik; additionally, they want the Naagmani. Rocky turns into an Ichchhadhari Naag (a male version of what Shivangi is) on his 27th birthday. Rocky helps Shivangi in killing all the murderers of Ritik. Later, Rocky inexplicably stabs Shivangi.
Cast
Main cast
Mouni Roy (Seasons 1–2)[21] as Shivanya Ritik Singh. Roy also plays Shivangi Rocky Pratap Singh, the daughter of Shivanya and Ritik and wife of Rocky. Both Shivanya and Shivangi are Icchadhari Naagin (shape-shifting snakes).
Arjun Bijlani (Seasons 1)[23] as Ritik Singh, who is the protector of the Naagmani, the husband of Shivanya, and the father of Shivangi. Bijlani also played Ritik's father, Sangram Singh. Bijlani had a main role in season 1, but his appearance in season 2 was limited to the opening episode and some special appearances.
Adaa Khan (Seasons 1–2)[25] as Shesha, the sister of Shivanya. Shesha is also known by her pseudonyms Ruchika. Khan also plays Takshika, an Icchadhari Naagin.
Sudha Chandran (Seasons 1–2)[27] as Yamini Singh Raheja, Sangram Singh's adoptive sister-turned-murderer, and, later, Ritik and Rocky's adoptive mother.
Aashka Goradia (Seasons 1–2)[9] as Rani Avantika, the Queen of the Mahishmati kingdom. She is an Icchadhari Madhumakkhi, or shape shifting honeybee. Goradia had a recurring role in season 1 before gaining a main role in season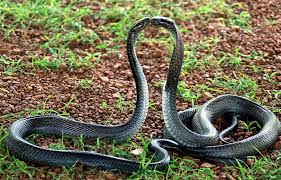 2.
Kinshuk Mahajan (Season 2)[9] as Rudra, an Ichchhadhari Naag.
Karanvir Bohra (Season 2–3)[30] as Rocky Mahendra Pratap Singh, who is the husband of Shivangi, the king of the Takshak Clan, and an Ichchhadhari Naag.
Surbhi Jyoti (Season 3)[18] as the protagonist of Season 3.
Anita Hassanandani (Season 3)[32] as Taksha, who is a Naagin and the antagonist of Season 3.
Pearl V Puri (Season 3)[18] as the main male lead of Season 3.
Karishma Tanna (Season 3)[18] as a Naagin who will be reincarnated as Jyoti's character.
Rakshanda Khan (Season 3)[19]
Chetan Hansraj (Season 3)[19] as Andy, a business tycoon. Hansraj has described his character as "an out-and-out negative character".
Recurring cast
Gunjan Walia (Season 1) as Chayya Viren Raheja
Priya Shinde (Season 1) as Manisha Suri
Puja Sharma (Season 1) as Tanvi Shailesh Mathur
Jennifer Mistry Bansiwal (Season 1) and Karuna Verma (Season 1) as Ramya Mathur
Pranav Misshra (Season 1) as Arjun Mathur
Sharika Raina (Season 1) as Amrita Ankush Raheja
Siddharth Shivpuri (Season 1) as Angad Ankush Raheja
Swati Jain (Season 1) as Divya Raheja
Madhura Naik (Season 1) as Mayuri, an Icchadhari Morni, or shape-shifting peahen.
Rajat Tokas (Season 1) as Kabir, an Icchadhari Nevla, or shape-shifting mongoose.
Lavina Tandon (Season 1) as a Kanya, later being possessed by the Goddess Kali.
Mazher Sayed (Season 1) as Suri
Vimarsh Roshan (Season 1) as Viren Raheja
Kamalika Guha Thakurta (Season 1) as Guru Maa
Vishal Puri (Seasons 1–2) as Vikram, the King of the Mahishmati kingdom. He is Avantika's husband.
Manish Khanna (Seasons 1–2) as Ankush Raheja and Akhilesh Raheja.
Pyumori Mehta Ghosh (Season 2) as Nidhi Manav Nikhanj, the eighth murderer of Shivanya.
Vineet Kumar Chaudhary (Season 2) as Mahish, an Icchadhari Bhains, or shape-shifting buffalo.
Anjali Ujawane (Season 2) as Uttara, Nikhanj house's maid.
Monica Sharma (Season 2) as Gautami, Shivangi's cousin
Manas Adhiya (Season 2) as Sushant Amar Nikhanj
Aryan Pandit (Season 2) as Roumil Manav Nikhanj
Swati Anand (Season 2) as Mansi Amar Nikhanj
Indresh Malik (Season 2) as Manav Nikhanj
Shirin Sewani (Season 2) as Aaliya Amar Nikhanj
Rutpanna Aishwarya (Season 2) as Avni Manav Nikhanj
Malhar Pandya (Season 2) as a shape-shifting snake
Amika Shail (Season 2) as Snake Que
Mrinalini as (Season 2) a shape-shifting snake
Pankaj Vishnu (Season 2) as Arun, Ritik's friend and Shivanya's foster brother.
Lalit Bisht (Season 2) as Aditya
Aarzoo Govitrikar (Season 2) as Manjusha
Rohan Gandotra (Season 2)[28] as Anshuman, an Ichchhadhari Naag.
Rohit Sagar (Season 2) as Mahendra Pratap Singh, the father of Rocky.
Shagun Ajmani (Season 2) as Tanya
Production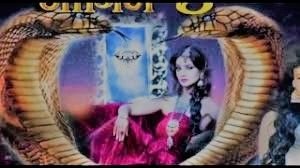 This section does not cite any sources. Please help improve this section by adding citations to reliable sources. Unsourced material may be challenged and removed. (May 2016) (Learn how and when to remove this template message)
Naagin was developed by Balaji Production's producer and chairman, Ekta Kapoor. Kapoor hired Santram Varma, Chandni, and Niraj as series directors, while Tanushree Gupta was selected to be the creative director. The overall story storylines for the serial are written by R M Joshi, Neha Singh, Shivani Shah, and Ankush Nagpal. The dialogues are written by Rekha Modi.
In mid-2015, Balaji Telefilms began casting and development. The series was finalised to be one of the different shows in Indian media and was also selected to air for a limited sequence of episodes. The project was finalised in August, and it was decided that the series would be aired twice a week with 40-minute episodes minus commercials. It was also thought that the show might compete with Ekta's Kumkum Bhagya, but in November, it was announced that the series will be given the 20:00 slot, which reserved both series for TRP management.
Ratings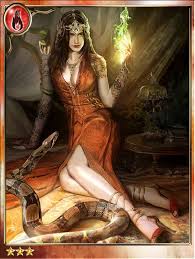 This section needs additional citations for verification. Please help improve this article by adding citations to reliable sources. Unsourced material may be challenged and removed. (July 2017) (Learn how and when to remove this template message)
In its launch week, the series topped the ratings charts[33][34] and continued to do so throughout its first season.[35]