Say to wisdom, "you are my sister" and to insight, "you are my relative" proverbs 7:4
Having a sister is one of the greatest gifts in the world, sister can have a unique bond that will last forever. Even you have different personalities and different taste in small things the love and support for each other is still there. We fight and argue but I consider her as my bestfriend for life.
I will share with you guys how we celebrate my sister birthday.
Me and my kuya (my sister bf) we planned to surprise my sister on her special day, our plan is to have a simple party in our villa with my sister friends and coworkers.
At 5:00pm
After office I ran to supermarket to buy all the ingredients ( our menu : spaghetti, pancit, fried chicken, vegetable salad, maja blanca & of course cake) I'm in a hurry that time as we need to finished cooking before my sister reach the house, so I ride a taxi and at exactly 6 pm I'm already at home.
6:00pm
I put all the ingredients on the table, My cousin and I helped each other to finish the entire menu on its time. We cook very fast and our roommates also helped us to cook.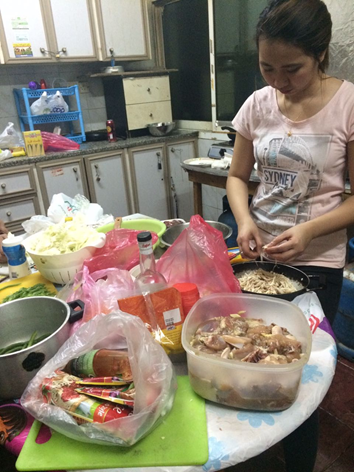 At around 8:00pm, my sissy friends and coworkers, one by one are coming in our house, Foods are almost ready at that time :D We were so busy and so excited to surprise my sister.
8:30pm finally the foods are ready, and we served on the table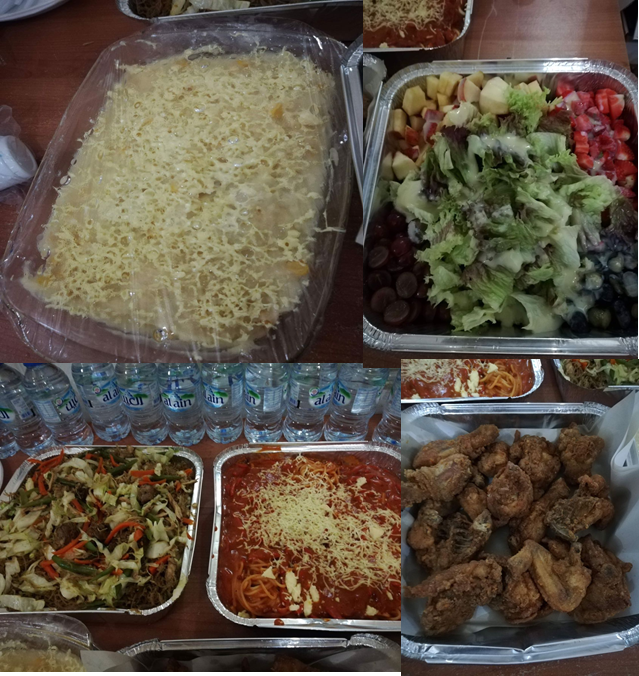 Spagetti, Pancit, Salad,Fried Chicken & Maja Blanca


Her Cakes
At exactly 9:00 pm my sister got home, she was surprised at what she saw, I know she is tired that time but with our surprised, she felt relaxed and so happy. As I hugged her I'm in teary-eyed, I'm very proud of her for what she has now. She is very a hardworking and kind hearted person that's why she deserves a birthday celebration like this. I know she has been through so many hard times, but she never gave up, she's really my idol. I'm so glad that I have a sister like her. I've been very happy when I saw her how happy she was, I know she will be happier if my parents and brother are also here to celebrate her birthday.
Photos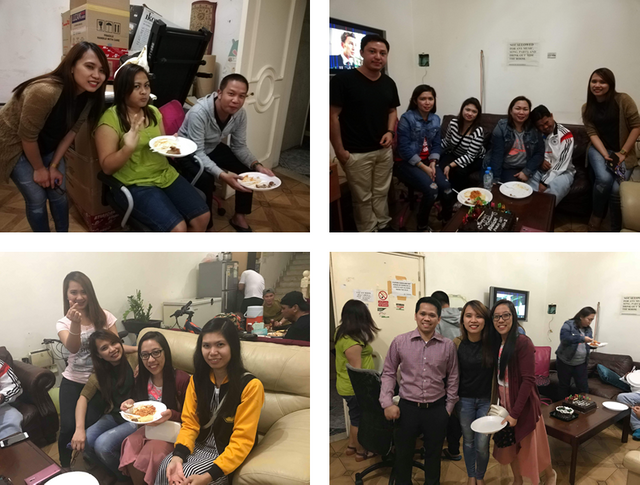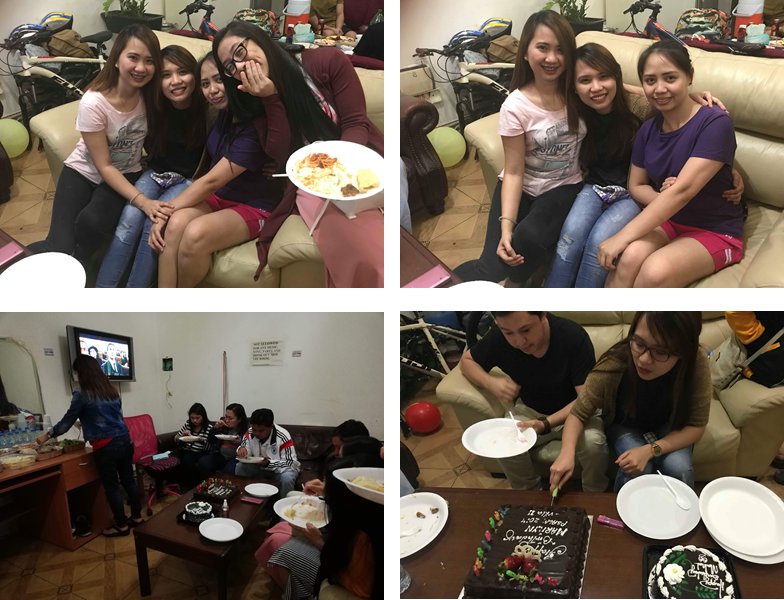 I felt very glad because our mission was accomplished 🙂 Thanks for reading Godbless :D
@surpassinggoogle has been a wonderful person and please support him as a witness by voting him at https://steemit.com/~witnesses and type in "steemgigs" at the first search box.
If you want to give him witness voting decisions on your behalf, visit https://steemit.com/~witnesses again and type in "surpassinggoogle" in the second box as a proxy.