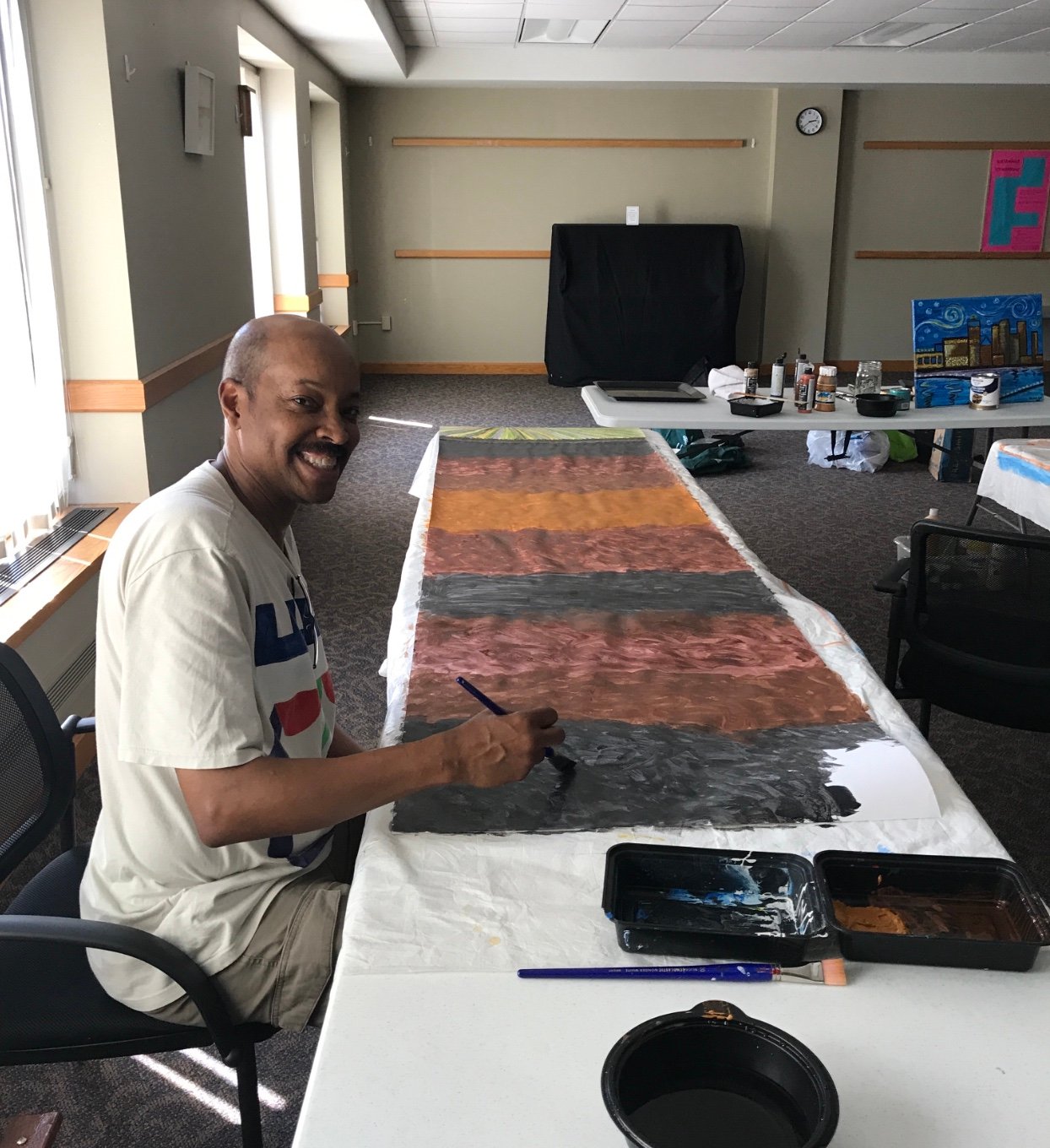 This was taken a few weeks ago. Me and another artist worked on
banners together. It feels good to get back to painting and drawing
on projects again. I start teaching this coming Monday, evening
classes. Still working on my own artwork at the same time.
Sometimes it gets a hard to maintain the energy.