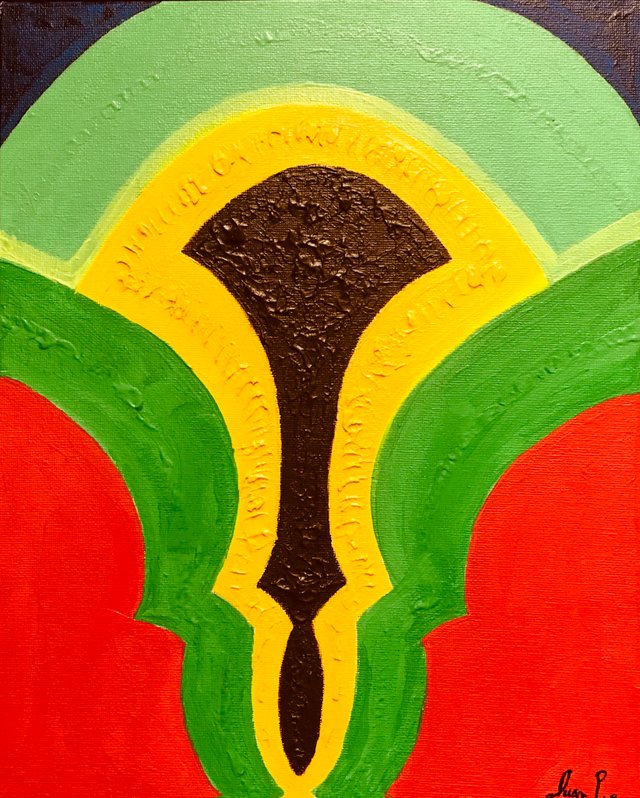 I just had to paint something. Having separation anxiety with
my daughter leaving for college even though it's only a hour and
15 minutes away. Feeling somewhat worried about how she
might react to unkind words spoken to her. Hoping she as
the confidence not to allow it to stop her determination to
find her place in this sometimes mixed up world.
My father used to say beware of the man with the candy in his hand.
Another one was people aren't always what they seem to be.
Sometimes you must be careful of smiling faces.
Listen very carefully to the words coming out of their mouths.
Because if they are full of it eventually they will slip by their
actions or words. Also just be someone says it, doesn't mean
it's always true.
I have slipped in words of wisdom to my daughter about watching
her back. How important it is to have tough skin, not being
worried about everybody liking her. That it is important
to have love for oneself. How she must not let boys or anyone
else talk her into something she is not comfortable with.
Next week l am really going to focus on College boys
and when we drop her off there will be a father and
daughter talk about being responsible, studying, how
it is more important than what she did in High School.
This is the real world she has to make it in and it's not
going to be easy.
The concern of a father.