=Story= AFTER YOU MARRIED PART 1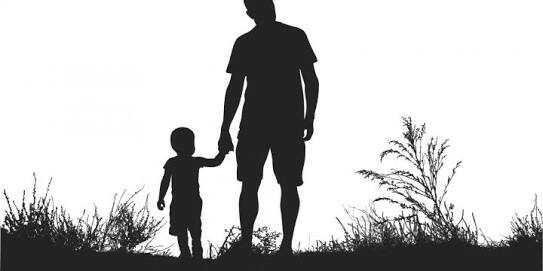 (Wedding Simulation Part 1)
"I really do not understand why people should get married," I muttered.
Idan laughed. "Your mother asked for your future?"
I nodded sullenly.
"What's your answer this time?" she teased.
"I did not answer, I just left the dining room and went into the room."
Idan laughing. "You are childish," he said.
"What's more I have to give up, Dan? I'm running out of excuses, running out of lying stocks, and my mother is getting even more intense."
Idan smiled. "You're really like a kid, if you were your mother, would not you bling if your son had not married by the age of thirty-three."
"I would be very happy if my son is not married for the rest of his life," I commented.
Eyebrows raised. "Why?"
"Marriage only complicates women's lives."
"Marriage also makes men's lives more difficult."
"Exactly!" cut me.
"Why marry if we can only trouble?"
"Maybe because the difficulty is only a side effect, while the benefits are more?"
"Sok know," I sneered. "You're not married, what you know about the benefits of getting married."
"I've learned enough, Pit, my own age is thirty-five, most of my friends are married."
"But you do not, do you agree that life is complicated without marriage?"
Idan smiled. "Yes indeed."
"Better to live like this, free!"
"But I do not want to get married at all, you know, I'm just waiting for the right candidate."
And I took a deep breath. "Ah, yes, a candidate."
"Is that really your reason for not getting married?"
"Yes," I muttered reluctantly.
"It's not that you're completely unlucky."
I shook my head. "Do not tell anyone, but sometimes I want to be held by someone when I come to the party."
"But you could be holding one of your boyfriends, right?"
"The girlfriend's hoist is weak and easy to break," I said bitterly.
"I mean, I want the same guy to hold my hand wherever I go."
"How hard is it to hire someone who wants to take your hand everywhere? It's hard times, lots of unemployment."
"Idan!" I swung my hand, but as soon as he was with my reaction he escaped laughing.
"Do you realize that marriage is more than contracting a permanent partner?" he asked later, more seriously.
I can not imagine marrying the wrong person, if only, "I paused.
"What?"
"If only I could be sure that he would be nice and sweet after he had married me, how could a woman know that the man who seduced him was a poor husband, who likes to beat up, berate, humiliate, stingy, jealous, lying and betrayed. "
"Pit, very little man."
I shook my head. "All male animals."
"What about me? I'm a boy."
"You're not a man, Dan, you're an angel."
Idan stared. She tucked her left breast and she fell back in her chair.
"Idan!" I hissed. "Later people will be watching us!"
"Pit, you realize I'm not dead yet I have to die before being a spirit and applying to be an angel," and he's drooping again, eyes closed, tongue stretched out.
"Idan, Idan," I sighed.
"If you're going to get married, go take a treat." He chuckled.
"And you.If you really want to get married, believe at least on one of the men."
"I can not, Dan."
"Then you can not get married, it's impossible and it will not, and if you push yourself, you'll be miserable, and if you're miserable you'll eat more and if you eat a lot you'll ...?"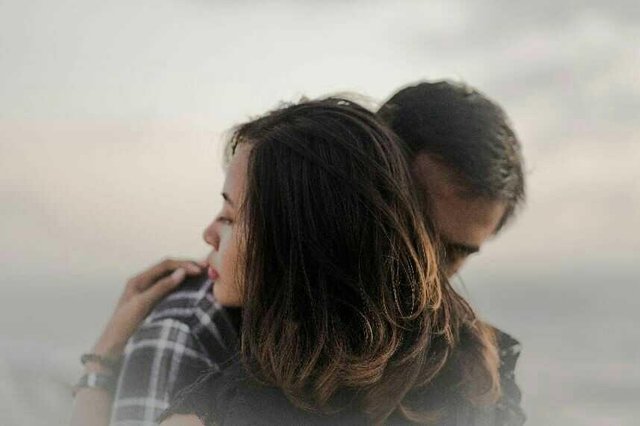 "Idan!" although my tone was loud, I could not help but smile at the stupid statement. After twenty years of being my best friend, he really understands me.
"Have you ever thought about your mother?" he said later. As usual he can be very witty and then serious only in a split second span of time. "He must really want you to get a permanent partner right away, he'll be more calm if you know you've finally got someone to accompany and protect you."
"Do not talk like that," I said, back in my mouth.
"One, this is my life, not my mother's life, I'm sad if my mother is sad, but if my husband cheated on her, will she bear my embarrassment and hurt, secondly I do not need a protector You know I can take care of myself If that's what I need, I can hire more helper, plus bodyguard if necessary. "
"All right, my lady confessed wrong," Idan bowed deeply. "So, assuming you're not altogether nullifying the possibility of marriage, what do you want to accomplish with that?"
I bowed my head. "That's it, Dan," I sighed. "I do not know what I need right now I have a job with a decent future So being married for economic reasons is definitely not an option for me I have friends of discussions, friends to share, so lonely is not an excuse for me to get married. "
"What about heredity?"
"Child? Do I have to get married to have a baby? I can adopt a baby, right? Out there are a lot of kids that their parents do not want, if I want I can take one, two or even three of them, explain why I should get married, put myself at risk, risk being wounded and / or mentally, there is no certainty that the marriage will last all my life, besides, if the marriage is destroyed in the middle of the road, I will be the greatest party to bear loss, why, And for what? "
Idan pensive for a long time. Finally he replied. "Love maybe?"
"You're watching too many romantic movies," I mocked. "Do you know how long love lasts in a marriage?"
"How long?"
"One to three months later, tolerance, compromise, frustration and imagination."
"Imagination?"
"If you're caught in a prison with a man you hate at once who you know hate you, you should imagine marrying Richard Gere or you can go crazy."
"Gosh," Idan mumbled. "If that happens to me, who do you think I should imagine? Michelle Pfeiffer or Nicole Kidman?"
"Gorilla," I replied madly and Idan burst out laughing.
"Idan," I complained. "Stop laughing, I'm not a comedian, I'm talking seriously, and I'm annoyed that you're constantly stunned."
His face suddenly became serious. "I'm not laughing at you.If you're really my best friend, you know this is how I deal with all the problems, even the most important ones, including marriage.You'll feel so much better.If your mother asks your candidate again, laugh.Be laugh aloud . "
"Idan, you really can not be helped," I mumble. "I need a solution, and not silly ideas."
Idan is silent. And for some time we were both reflective.
Finally, Idan spoke cautiously. "Pit, I know it's going to sound crazy, but listen to it, I think I can solve both your problems first, your unbelief of the male race, and second, your lack of understanding why you need a husband."
I nodded, silently preparing to maintain my serious expression even though the idea that Idan was about to make would be too crazy and so hilarious.
"Before, I wanted to ask one thing, and this is very important, so I need your answer to be honest, do you believe me?"
I looked at Idan with a frown. He has been my friend for decades. Much has changed in my life, and at least six men have come and disappeared from my life. Only Idan is not changed. He seemed always ready to reach out to help me, while his sense of humor never failed to help me out of the worst of my depression. If there's one man in the world I'm facing with almost zero skepticism, only the person Idan. "Yes. I trust you."
"Then believe me that I am doing this for your own good, believe that I have absolutely no sinful intentions behind this idea.
"Idan!" I interrupted. "What idea?"
"I want to invite you to an experiment," he spoke cautiously, his eyes locked in the expression on my face. "We'll do the wedding."
"What?"
"Simulation!" go Idan as soon as possible. "Of course complete with all the formalities, applications, marriage ceremony, if necessary honey moon ...."
"Honeymoon?"
Idan raises his hand to silence, "Simulation, once again, simulation, then we will be husband and wife - simulation" while studying why most normal and sane people are so ambitious to marry If at the end of the experiment you feel confident that the loss we are divorced and you can live single, independent forever.If you find you are addicted to life as a wife, we divorce and you can find the most suitable husband for you.Set it as a test to see whether you will choose to marry or no, no commitment, no penalty How? "
Idan, "I hissed." This is the stupidest idea I ever heard. "
"All the genius ideas are always mocked at first," Idan said firmly.
"Think about it, Pit.This is the only way we can learn what the marriage is like without actually getting married.You can not do it with a man other than me, who has been proven to have a knight, trustworthy and steadfast stance. ... "
"Seriously, Idan, seriously!"
"And you do not do anything at all, you will not lose anything."
"Except the millions who have to be out for wedding expenses ...."
"Simulation," Idan reminded as he raised his forefinger.
"OK, simulated marriage," I growled. "And I will have a widow's status after we get divorced."
"Simulation."
"Idan!"
"Upit!"
"Oh, God," I rose angrily and went out. Idan immediately set me up.
"Upit, you do not need this upset," he said. "Am I so ugly in your eyes that you will not even pretend to marry me?"
I stopped walking and looked at his face. And shook his head.
"Even though your face is like a chameleon, I will still praise you in front of any poor woman who loves you."
His eyes sparkled. "You're not angry anymore, are you?"
I shook my head. "I'm not angry because of your idea, Dan, I know your brain is always shorting every time thinking of getting out of a serious problem.I understand, I'm just annoyed because you do not seem to care
Precisely because I care so much I propose this, Pit, "his expression seemed so sincere.
"Thanks, but the idea is sickening."
"Think about your mother, Pit, if she knew you were getting married, with me, someone she knew so well, polite, respectful to the elderly, resilient, tough ..." she paused at the look on my face, "Your mother will be very happy, Pit Think about you too. "
He paused. "I promise to hold your hand at every party.
His words so touched my heart that I almost cried. If I had been among my lovers, I would have been married for a long time, I thought before laughing at myself. A woman who does not need a protector, but thirst is held by her hand. I must be just as sane as Idan.
"Do I have to kiss you?" I asked almost in a whisper.
"Every once in a while, if our parents are secretly watching," his eyes laughed again. "On the cheek I will not cross the line If we are alone, you are free to punch me, grab me ...."
"Idan," the reprimand was softer than I wanted and Idan smiled.
Her voice trembled. "I received his marriage Puspita Kirana bint Anwar Daud with the dowry, cash."
And her face looked a little pale. How long did he sleep last night? Was she awake for hours in the dark, thinking of her biggest joke, as I had been up for most of the night?
My mother shed tears as a big smile filled her face. Idan's mother, though watching from her wheelchair, also looked happy. I should be happy today too. Idan too. Maybe with other people. But I should be happy. Not secretly taking notes like a meticulous scientist: my feelings, the reactions of the guests, the jasmine scent and the face of Pak Penghulu.
Pak Penghulu told me to greet my new husband. (Simulation, Upit, do not forget it.New husband is simulating.) His hands are cold. His facial expression was strange, his eyes glittering with wonder as I looked up after kissing his fingers. He kissed my forehead with his almost white lips. Then we both sat side by side listening to the advice of Pak Penghulu, Idan looked down at his white pantaloons and my eyes fixed on my batik cloth.
Finally I whisper myself to whisper, "You're so pale."
"I'm hungry, not breakfast this morning."
"Too nervous?"
"Wake up, I watch the ball until dawn."
I smile.
"How was I?" she whispered.
"How long do you practice?"
"Only when I got dressed this morning, the notes you gave were washed in my pants."
Ah, Idan, Idan. Marrying him will never be boring. Simulation. Married simulations with her will not be boring, my correction.