We each have a tree! See what yours is and what she says about you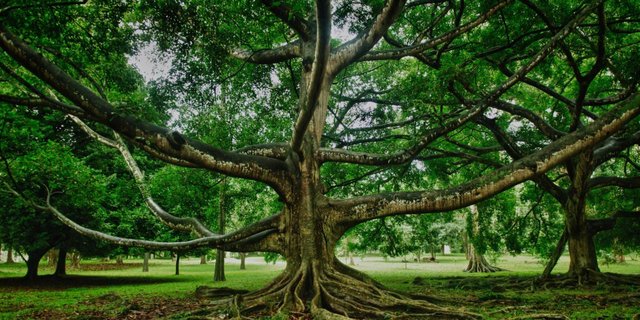 All of us are superstitious. Who more and who is less embarrassed by an inner need to read or more precisely to see oneself reflected in a conception that comes through a seductive game of predictions that have been associated with man trying to fill that void Reluctance, hesitation, doubt, disbelief, and perversion that endangers his curious and suspicious state.
As skeptical as we are, again our interest in listening to that voice from early civilizations, often from abusers and manipulators, is present.
The play of discourses and expressive acrobatics, anxious to read the secrets of personality and character through various horoscopes and other superstition instruments, is always a motivation to feel lured and participant.
In this "abusive" manifestation there are no skeptics and unbelievers, there are hypocrites. What remains in this spectacle of revelation is what we need at different moments of our daily life, with the heavy and painful ruin of routine, vanity, and void.
Let's fill this bosom moment by believing in something that has reason to be not as true as any individual's legitimacy to be a desired message, balm for the wound of absenteeism. The list of predictors, the range of this balm, is added to the celtic astrology that provides the affiliation of each group of birthdays the tree of life.
This forest that finds the path to penetrate the secrets of our character consists of PLEP, BRED, FIJI, SHELGU, PISHA, ULLIRI, ARRA, SELVIA, PISHA, KEDRI, ARRA, ULLIRI, SELVIA, KEDRI, LISI, MOLLA, VIDHI , AHU, BLIRI, SKOPJE, JERSEY, GIRLS, GIRLS, LAWS, and MESHTAKS.
The tree, symbolically, represents natural life, what is cyclically generated on earth, arises, grows, and dies. According to Celtic astrology, every individual belongs to a tree, which speaks too much about his character. Each of us has "fallen" from a tree, as the fruit of land and nature. Find your "tree of life" based on your date of birth, and find out what your tree says about you, your dough and character. Now that you have discovered which tree you belong to, we see together the characteristics of each, which also define your "dough".
From 4 February to 8 February
From 1 May to 14 May
From 5 August to 13 August
PLEP, uncertainty Who is affiliated with the Plep tree has a strong sense of aesthetics, is not sure of himself and is courageous only in case of "need". This type of person requires a pleasant environment to feel comfortable. Natural insecurity makes it selective and often lonely. But the person born under the sign of Plep is passionate and with a prominent artistic tendency. Plep shows stability, so whoever arises under his shadow is a person trusted in any situation and takes very seriously the relationship.
From 2 January to 11 January
From July 5th to July 14th
BRINGS, mysteries
Born under the wand belong people who appreciate the beauty. It is generally about talents rich but sophisticated, extremely dignified and stubborn temperaments. They are generally modest, and eclectic. There are no middle classes for them: love, you hate. In friendships are very trusted, which makes them have a lot of people around them.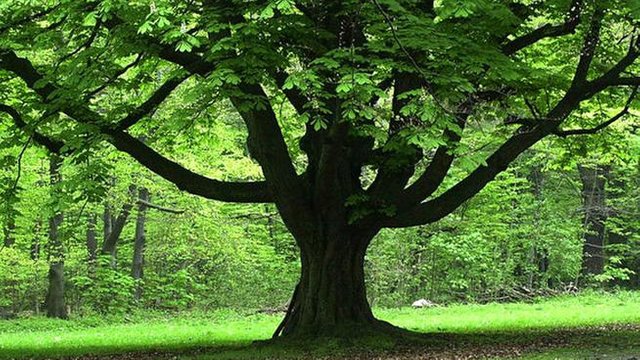 From April 11 to April 20
From October 14 to October 23
PANJA, open mind
Born under this tree, they respect many others, full of imagination and originality. Thoughtful and reserved, they know how to use the chances and are always thirsting for new experiences. Often suffer from nervousness, which is explained by the complexity of the characters born under the shadow of this tree. Born in Panji's mark have good memory and quick intelligence, they actually learn very quickly. But often, they have to face a very complex love life.
June 24MESHTEKNA, inspirationThe one born under the mark of the bush is a living, passionate, ambitious, loving and friendly person, unpretentious, modest, and far from excess. Elegant by nature, who arises in this sign hates vulgarity in all its forms. "Drowsiness" requires tranquility and contact with nature, where they can better express their imagination.
From March 22 to March 31
From September 24 to October 3
From September 24 to October 3
LAJTHIA, the extraordinary one
Born under this tree are very attractive and know how to impress people and be popular. The "bugs" are very understandable and tolerant, inspired by a lively sense of honesty and justice, which often makes them active in the struggle for social causes. With strong temperament, babies born in love are often obscure.
From May 15 to May 24
From 12 November to 21 November
Genius, honesty
Babies born under the chestnut have a tremendous beauty and an impressive interest. There are people who remain impressive even when they are not strapped to attract attention. They enjoy a developed sense of justice, are rare but diplomatic. Their only defect is irritability, in fact they are very nervous. Born under the Chestnut sign often feel unknowing, sometimes by insecurity, others because they have a sense of superiority. The thing that makes it difficult to find a "friend for life".
From May 25 to June 3
From 22 November to 1 December
JERSEY, ambition
Born under this tree are extremely attractive people, very lively, impulsive, exhilarating, ambitious, intelligent and full of talents. These people get bored quickly and do not endure criticism. They are very trustworthy people who take every relationship seriously, are worthy of faith, faithful and discreet. By the nature they have, sometimes the brain controls the heart, but it does not necessarily mean that it is a defect.
December 22
AHU, creativity
Those born under the influence of this tree like pleasure, are interested in the judgment of others, and are materialistic. They want to look beautiful, preserve the lines and are therefore often in the gym and subject to many diets. They know how to organize their lives better, never take unnecessary risks, are good leaders and excellent friends for life.
From 4 June to 13 June
From 2 December to 11 December
GOD, good taste
Born under this tree possess very fresh beauty, deal with their physical appearance and economic condition. They are worshipers of good taste and do a disciplined and reasonable life. In love they are constantly looking for goodness and a friend with great sensibility. They are very conscientious, although often have difficulty solving decisions alone.
From March 11 to March 20
From September 13th to September 22nd
lime doubt
Who is born under this sign has a complex character: it hates to quarrel, hates stress and work, but at the same time does not endure laziness, is a kind person and knows how to indulge in pleasures but at the same time sacrifice for friends. These people have many talents but do not have the courage to move forward, so they often complain. In love they are very jealous, but extremely loyal.