INDONESIA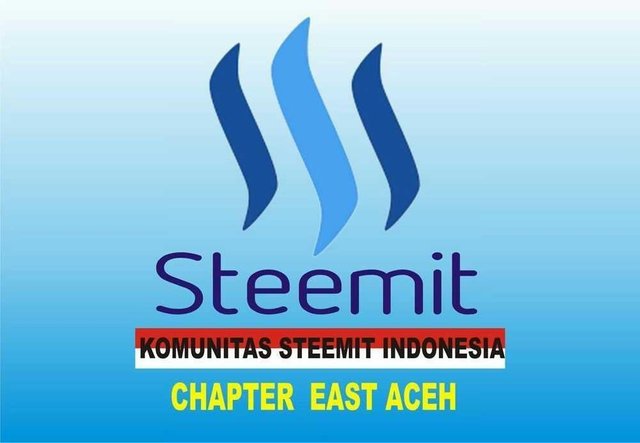 Hello sahabat steemit. Hari ini saya ingin berbagi sedikit cerita. Mungkin, terlihat aneh tapi harus saya tulis juga sebagai kenangan. Karena steemit ini akan menyimpan cerita saya, dimana nanti bisa menjadi album memori yang membekas untuk saya, saat membuka kembali postingan yang telah saya tulis-tulis sebelumnya.
Sahabat steemit semua, setelah sebelumnya saya memperkenalkan diri saya. Dan dari siapa saya mengenal steemit dan diajarkan bersteemit oleh saudara @barzah, @arie.steem, @myus, @asrul, dan @elfahlevi. Kali ini saya menceritan sebuah pengalaman atau hal yang sangat tidak saya duga. Ketika waktu, saya dari rumah menuju ke tempat ibu saya berjualan.
Tiba-tiba datang teman saya dan berkata bahwa, saya dipanggil oleh kanda @ilyasismail yang saat itu sedang duduk bersama istrinya di sebuah cafe yang berada disamping usaha ibu saya. Ini menjadi hal yang sangat luar biasa bagi saya. Awalnya saya tidak percaya, kalau saya dipanggil oleh kanda @ilyasismail. Dalam hati saya, mana mungkin aku yang biasa-biasa saja di panggil oleh ketua komunitas steemit indonesia (KSI) chapter aceh timur. Sampai berulang-kali saya katakan padanya, kamu bercanda.
Akhirnya saya coba beranikan diri untuk melihat beliau. Dan begitu beliau melihat saya, dengan ramahnya langsung saya disapa oleh beliau. Dan ternyata kawanku tak bercanda, saya pun duduk berdiskusi dengan beliau.
Hampir 2 jam saya duduk berdiskusi dengan beliau. Dan syukur Alhamdulillah, sangat banyak pencerahan dan pembelajaran yang beliau berikan kepada saya. Ada beberapa kesimpulan yang dapat saya ambil dari hasil diskusi saya dengan beliau, diantaranya:
Beliau menyarankan saya untuk menggunakan steemit dengan tepat jangan membuat hal tidak berguna, tapi lakukan sesuatu berguna bagi diri sendiri dan tentunya kepada orang lain ketika membaca postingan saya.
Memberitahukan kepada saya tentang menulis di steemit. Menulislah dengan bagus, mudah dipahami, serta lebih kreatif dalam mengulas masalah yang akan di posting.
Jangan berputus asa kalau hanya dapat sedikit upvote. Tetap buat postingan.
Rajinlah membuat komentar-komentar yang bagus.
Jangan terpengaruh oleh besarnya vote yang didapat oleh teman saya sendiri. Sehingga merubah arah dan tujuan dari yang ingin saya lakukan di steemit. Harus teguh pada pendirian sendiri sesuai bakat yang saya punya
Teruslah belajar dan jangan malu bertanya atau berdiskusi jika mempunyai masalah saat menggunakan steemit.
Mungkin ini sedikit yang sangat membekas dalam diri saya. Meski masih banyak yang saya dapatkan dari beliau, tapi tidak tau bagaimana harus saya menulisnya. Namun itu semua mudah-mudahan bisa saya aplikasikan dalam keseharian saya menggunakan steemit.
Beliau memotivasi saya sangat luar biasa sampai saya tidak mampu mengungkapkannya itu seperti apa. Saya sangat berterima kasih, atas apa yang beliau berikan kepada saya. Sekali lagi terima kasih kanda @ilyasismail.
Kepada stemian yang lain, terima kasih sudah membaca, mungkin ini juga berguna bagi anda dalam menggunakan steemit. Salam KSI Chapter Aceh Timur.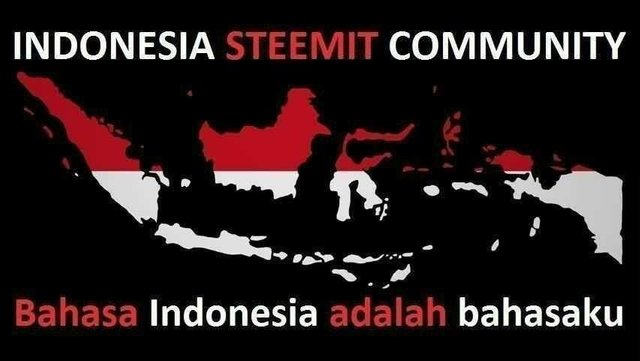 ENGLISH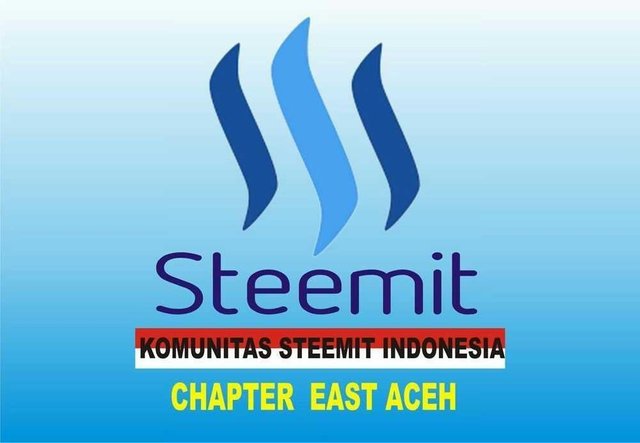 Hello steemit friend. Today I want to share a little story. Maybe, it looks weird but I have to write it as a memory too. Because this steemit will save my story, which later can be a memorable memory album for me, while reopening the posts I have written before.
Friends steemit all, after before I introduce myself. And from whom I know steemit and taught steemit by brother @barzah, @arie.steem, @myus, @asrul, and @elfahlevi. This time I was screaming an experience or something I really did not bilieve. When the time, I from home to where my mother sells.
Suddenly came my friend and said that, I was called by kanda @ilyasismail who was sitting with his wife at a cafe that was beside my mother's business. This is a very unusual thing for me. At first I did not believe, if I was called by kanda @ilyasismail. In my heart, where might I be mediocre in the call by chairman of community steemit indonesia ( KSI) chapter east aceh. Until I tell him repeatedly, you're joking.
Finally I try to dare to see him. And as soon as he sees me, I am warmly greeted by him. And my friend is not kidding, I will sit discuss with him.
Nearly 2 hours I sat discussing with him. And thank God Alhamdulillah, very much enlightenment and learning that he gave to me. There are several conclusions that I can draw from the results of my discussions with him, including:
He advised me to use steemit properly do not make things useless, but do something useful for myself and certainly to others when reading my post.
Tell me about writing in steemit. Write well, easily understood, and more creative in reviewing issues to be posted.
Do not despair if it can only slightly upvote. Keep posting.
Make good comments.
Do not be affected by the amount of votes earned by my own friends. So change the direction and purpose of what I want to do in steemit. Must be firm on my own according to my talent
Keep learning and do not be shy to ask or discuss if you have problems when using steemit.
Perhaps this is a bit of a trace in me. Although there is still much I get from him, but do not know how should I write it. But that's all hopefully I can apply in my daily life using steemit.
He motivated me so wonderfully that I could not express what it was like. I am very grateful, for what he gave me. Once again thanks kanda @ilyasismail.
To another stemian, thank you for reading, maybe this is also useful for you in using steemit. Regards KSI Chapter East Aceh.