The worst thing woman can do to a man
This man is Brian Banks. The shirts says XONR8, which is short for "exonerate", or to be freed from blame.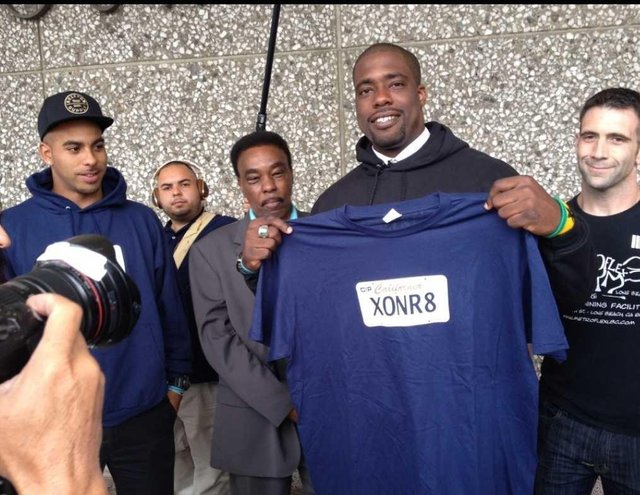 Souce image
In 2002, Brian Banks was an aspiring football player at Long Beach Polytechnic High School. He was all set to receive a scholarship and then join the NFL.
Then, he was falsely accused of rape by a classmate, Wanetta Gibson. He was faced with 41 years in jail, along with the possibility of a life sentence.
Banks decided to plead for five years in jail and five on probation as well as registration on the sex offender list.
Gibson and her mother sued the school and won a 1.5 million dollar settlement.
In 2011, Gibson was secretly taped admitting she had made up the story. The evidence was presented to the courts, and Gibson ended up paying 2.6 million to the school district where she had made her fraudulent claim.
In 2012, Banks was freed, and one year later, his former dreams came true when he went to play for the Atlanta Falcons.
However, his life will never be the same again. There will still be people who are wary of him.
If Gibson hadn't confessed, we might never have heard of him besides an obituary, but who would try to honor a rapist?
A false accusation of rape is the worst thing a woman can do to a man. Guilty until proven innocent, it's her word against his.