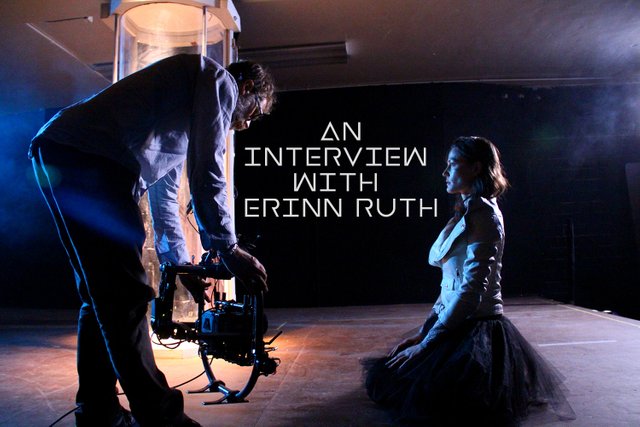 (Erinn Ruth on the set of the HardFork Teaser Trailer being lensed by cinematographer Graham Willoughby)
You may recognize Erinn Ruth, as "Mo" Reegert in the ShowTime series Billions. Other recent credits include Blindspot, Law & Order: SUV, and As The World Turns.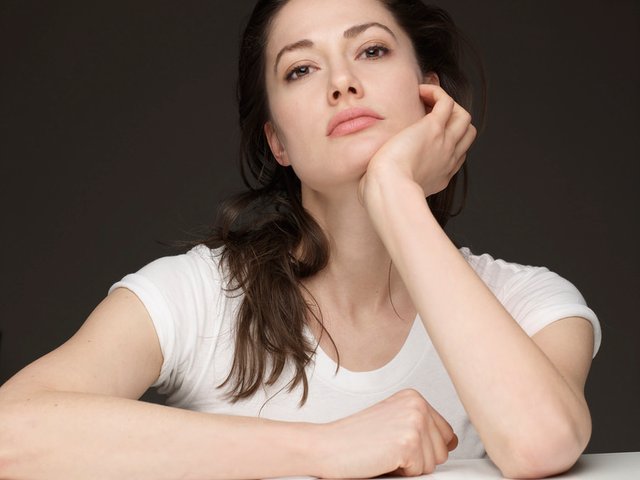 Erinn does an amazing job bringing our character, Jelique, to life in our HardFork Series teaser trailer (which we hope to share with you all in early in 2018.)
Now, we'd like to give you all a chance to get to know amazing actor, Erinn Ruth, a little better.
Erinn, thanks so much taking the time to join us here on Steemit! Shall we dive right in?
1. What drew you to become a part of the HardFork Series film teaser trailer?
This isn't a glamorous answer. I got a call out of the blue from a casting director I love and trust who put me in touch with Doug. But then I saw the boards and met and had a long coffee and intense conversation with Doug on everything from AI and the Singularity to the frailty of the English language and the power of metaphor. And I was in. Hooked.
2. Did you have any experience with, or exposure to, cryptocurrency prior to becoming involved in the HardFork Series?
My knowledge of cryptocurrency was limited to a long article in Wired ages ago but mostly a good buddy of mine who insists on talking about his bitcoin every time we sit for a beer. He re-calculates its worth on that day and makes predictions as tied to the yuan or some other magical math, etc. etc., Every single time. He loves explaining the algorithm. I'm a luddite who was too suspicious to even have a credit card until recently (relatively, in Adult Time).
3. What are you most excited about in terms of the larger HardFork Series?
I'm absolutely excited about the depth of the universe that's already been created, to say nothing of how it will further develop. It's loaded with characters and backstory and intrigue in ways that will be really satisfying to watch unfold; particularly all the potential ways in which power and status can change hands several times over and back again. I'm also excited to see how the content changes in relation to the direct feedback from the viewers themselves. It all seems very fluid right now.
4. How do you think cryptocurrency/blockchain technology could change the world?
I think there's something very democratic about the way an independent currency can work, something that's outside the system (or many systems). And with the public ledger it's a new way of looking at currency that takes it out of the shadows and somehow gives it an honesty. Less Ayn Rand. I also think that it has the possibility to be a really important survival tool: a theoretically incorruptible medium that travels pretty light. In seeing of all the global migrations happening currently, it also looks like a smart add to a bug-out-bag. Which I may or may not already have…
5. How do you envision the world to be in 2029?
2029 will unfortunately probably be warmer. I have to temper this response between a very optimistic view of humanity which tends upwards and a very cynical view of the most immediate events. This could go either way.
6. Make up a curse word that might be popular in 2029.
Can Trump be a curse word? Is that too political? Will we get sent to a work camp for using it as such? (see question 5.) You can omit this one if you like. I got nuthin.
7. What things give you hope for the future of our world and humanity?
I put hope in knowing that when face to face, people are often more concerned with being "good" than being "right". I think there's a fundamental striving for human connection always and that impulse forces us to bridge gaps, in the end. I also think that human beings and human consciousness trend toward awareness, and that awareness of our own behaviors their cause and effect and our own psycho-spiritual makeup engenders compassion. And that will save us. Even if we use math and science to learn that the ancient mythology was right: we and the universe are one unified cosmic soup, that discovery (in the micro or macrocosm) will lead us to the same place. Give or take a few hundred years. I also believe in Bucky Fuller and that design will save us all.
8. How do you prepare for a new role?
Lots of coffee, and lots of imagination.
9. What is the single best thing people can do to change the future of our world for the better?
Listen harder and to everything. All of innovation, daydreaming, curiosity, empathy... starts here.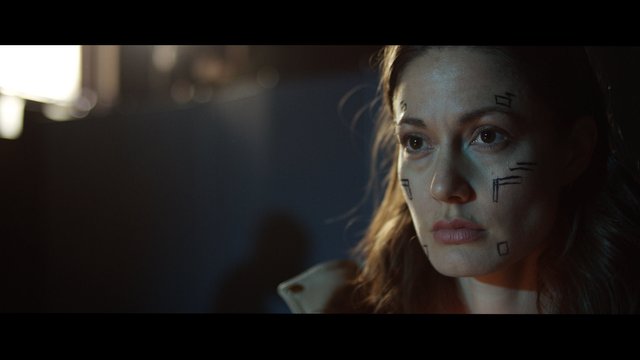 10. The method we're using to produce and fund the HardFork Series is a new, decentralized, model. How do you see the film industry changing between now and 2029?
It will be fascinating to see how up-voting systems change the way storytellers respond to their communities. I don't know that the system itself will be supporting multi-million dollar productions in only 10 years, but the communities themselves will get a more direct ear to the producers who were making stories for those communities in the first place. Again, it becomes very democratic. And more importantly, it is always, Always a good idea to put a little scare into the Established System by letting them know you don't need their money. Good to keep them on their toes.
So that's a little hit of what an amazingly cool person Erinn is… next up from the HardFork Talent-base Naomi Brockwell!
Yours in the Chain,
The HardFork Team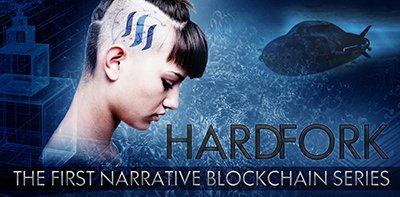 @HardFork-Series is an upcoming narrative film mini-series with a decentralized filmmaking approach to be produced in New York City and around the world, the team includes writer @ericvancewalton, writer/director @dougkarr, star and writer @bakerchristopher, writer @the-alien, executive producer @andrarchy, producer @skycorridors, growth hacker @nickytothenines, the amazing HardFork-Universe crew, and the entire Steemit community. Please reach out to any and all of us to get involved, or simply reply below and we'll reach out!
We'd also love it if people posted about their ideas on Steemit using the #hardforkseries tag, we just want to point out that in order to avoid any liability that we will be assuming everything posted within that tag is intended to be a derivative work of the HardFork series and so the HardFork team cannot be liable for any apparent similarities between the content and the final product.