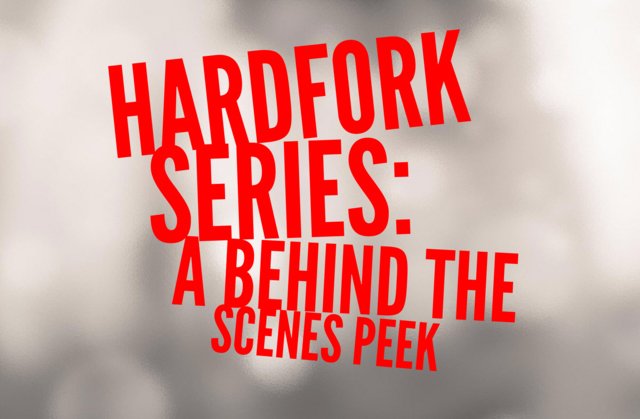 Can you believe it? We're just over a week away from SteemFest 2 in Lisbon! We couldn't be more excited to share the teaser trailer we've been crafting for the past few weeks. The HardFork Series team also has some fun surprises in store for everyone.
There's no time for rest when you're trying to create a cultural movement that will bring cryptocurrency/blockchain to the masses. Because of this, as we're prepping for SteemFest we're also beginning to plot out the course ahead for the coming months. We're strategizing on fundraising for the entire HardFork ecosystem and are planning an intense writing session before the end of the year with our core team of writers.
Here are a few things we've been working on this week:
A GLIMPSE INTO POST-PRODUCTION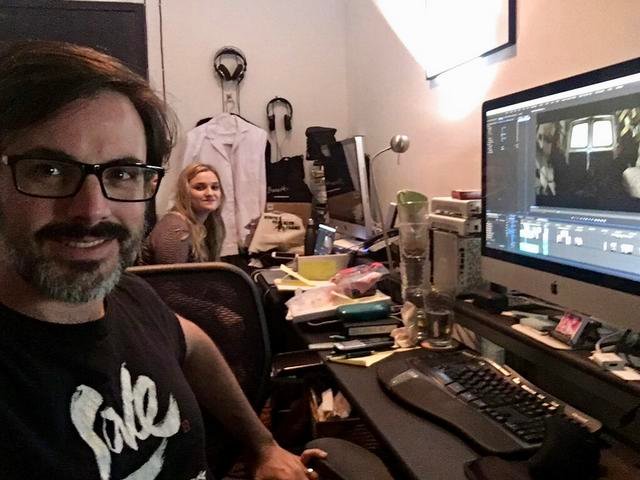 Doug and Gillian hard at work cutting in our crazy messy Brooklyn edit suite
MOVIE POSTER/CONTEST
Our film poster is designed and is being printed in Portugal for SteemFest as you read this. We'll be revealing our teaser trailer poster design in a post from the HardFork-Series account tomorrow. We'll also announce a contest that will allow Steemians to get further engaged in our project. Please keep an eye out for tomorrow's post for more information.
LIBERTY DOLLAR
With the Liberty Dollar we set out to create a physical representation of the firewalled/centralized cryptocurrency created by the Central Finance Service (CFS). The picture below is a rough prototype of the front of the coin and will be refined further. In the coin's design we used elements of the Statue of Liberty torch and The Eye of Providence.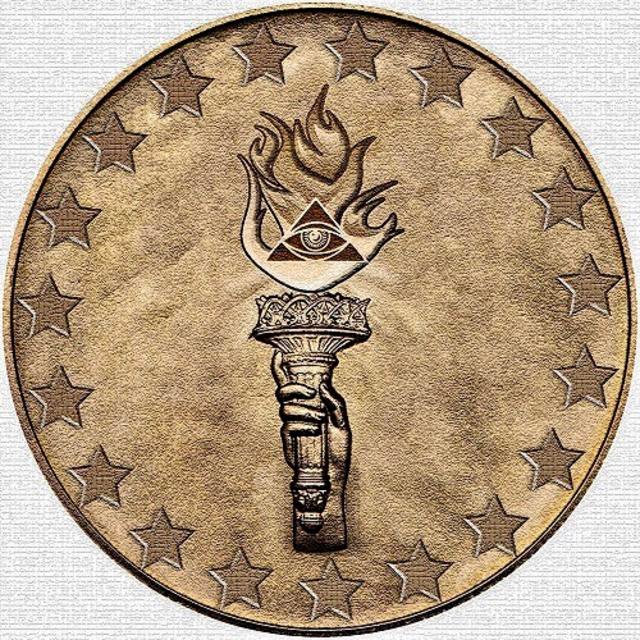 GOALS FOR NEXT WEEK
Getting final details of the teaser trailer debut event finalized.
Laying groundwork for getting season one underway.
Working with derivative content contributors to create artwork, contests, etc. to help promote the project.
Continuing our outreach efforts to educate people about our project as well as the cryptocurrency/blockchain sector in general.
Thank you all so much for the tremendous continued show of support!
Yours in the chain,
The HardFork Team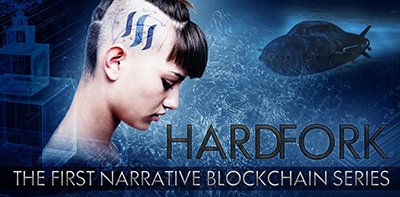 @HardFork-Series is an upcoming narrative film mini-series with a decentralized filmmaking approach to be produced in New York City and around the world, the team includes writer @ericvancewalton, writer/director @dougkarr, star and writer @bakerchristopher, writer @the-alien, executive producer @andrarchy, growth hacker @nickytothenines, the amazing HardFork-Universe crew, and the entire Steemit community. Please reach out to any and all of us to get involved, or simply reply below and we'll reach out!
Create your own HardFork Series related content! Post your derivative work and ideas on Steemit using the #hardforkseries tag. All content posted to this tag will be assumed to be intended as derivative work I of the HardFork series and so the HardFork team cannot be liable for any apparent similarities between the content and the final product.