We've been shooting the HardFork teaser trailer for a few weeks now, and everything is running smoothly. While working with a small cast and crew could seem challenging, it's actually a lot more hands on and fun this way…most likely because you get to do a little bit of everything.
From hauling equipment to staging scenes to operating a robot (!) my first few days on HardFork were better than I could have ever anticipated. My favorite thing about being a part of this project is watching Doug and Chris work their magic.
One of the first exterior shots we filmed was on a street in Brooklyn. It seemed like any typical New York City street. However with the use of some expert lighting and acting skills, and a confetti cannon filled with chalk dust, what I saw played back on camera was anything but ordinary. Doug and Chris transformed a typical New York City street into a dystopian future world.
While the first few days of filming were small shoots, the scenes we put together last week involved a lot more hands on deck. We had additions to the cast and crew who were extremely helpful and made the entire shoot so much fun.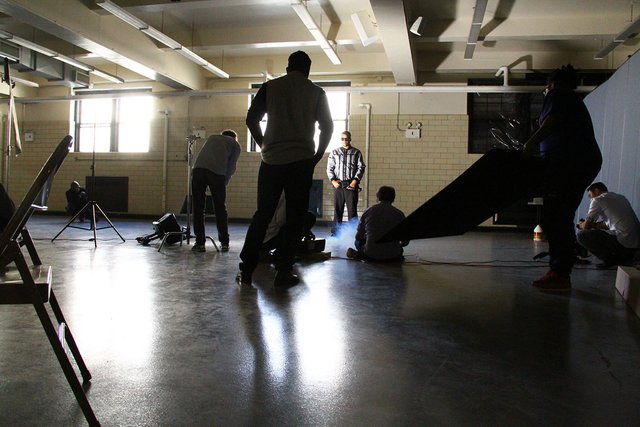 One of the most unexpected things about the big shoot, was that I made my acting debut! It was the first (and probably last) time I was an actor and it was really cool. I geared up in an awesome uniform and channeled my inner CFS agent.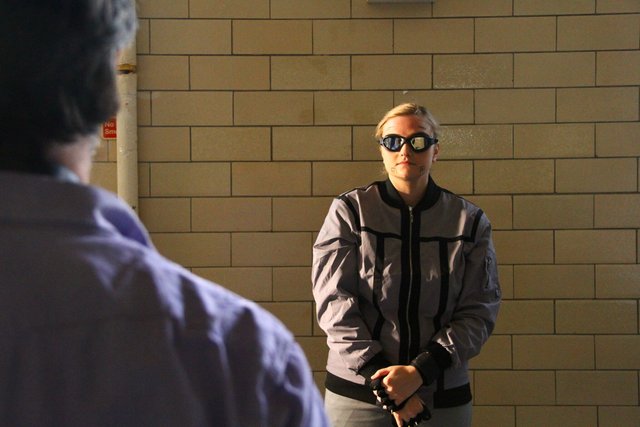 The larger production days involved so many cool elements. We created a high-tech Virtual Private Network in the form of a huge smoke filled vacuum tank. We also made our own elite mansion filled with scantily clad robots, thanks to an extremely talented dancer, and some dedicated actors who were great sports when we asked them strip down into bathing suits. The highlight for me however was the huge MMA fight we designed. Real MMA fighters came on set and kicked some butt. They were such incredible people to have be a part of the teaser trailer and brought so much energy to filming.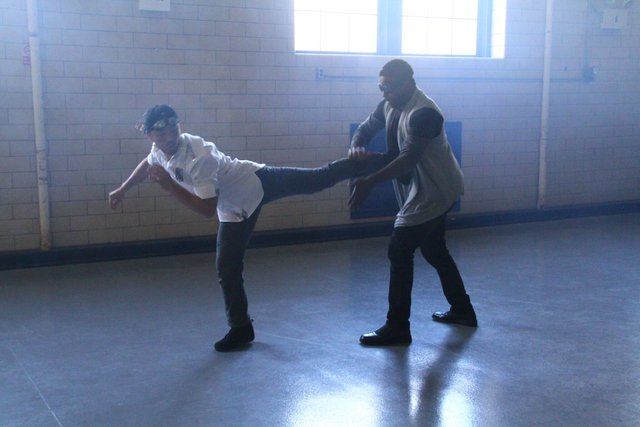 This week we start editing the footage. The clips look insane and I can't wait for you all to see it!
Yours in the Chain,
@gilliancrawford
---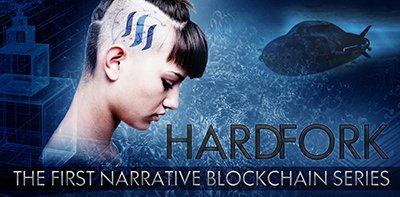 @HardFork-Series is an upcoming narrative film mini-series with a decentralized filmmaking approach to be produced in New York City and around the world, the team includes writer @ericvancewalton, writer/director @dougkarr, star and writer @bakerchristopher, writer @the-alien, executive producer @andrarchy, producer @skycorridors, growth hacker @nickytothenines, the amazing HardFork-Universe crew, and the entire Steemit community. Please reach out to any and all of us to get involved, or simply reply below and we'll reach out!
We'd also love it if people posted about their ideas on Steemit using the #hardforkseries tag, we just want to point out that in order to avoid any liability that we will be assuming everything posted within that tag is intended to be a derivative work of the HardFork series and so the HardFork team cannot be liable for any apparent similarities between the content and the final product.