Save the Date!
You are cordially invited!
But,wait....
2017?
May20?
Lol, it's May 31st today and it's already 2018..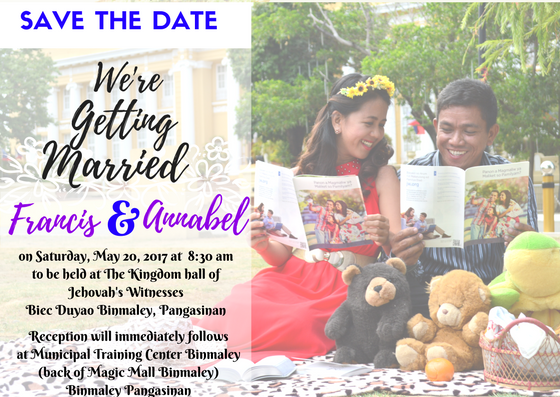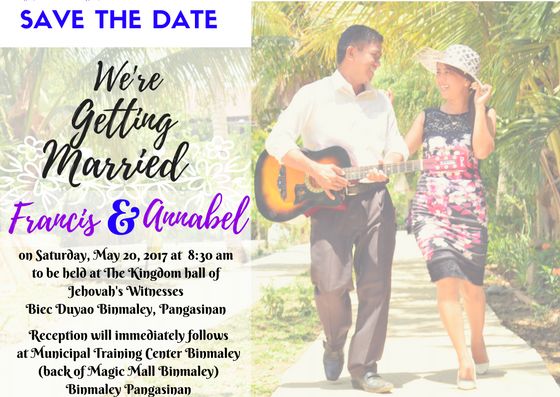 Photos are mine..
I just suddenly reminisce my wedding day last year and it was one of the happiest day of my life.
One reason why I was very happy that time is because my family and friends spare time to share moments with us and to witness the sacred ceremony of the occasion. It's very unforgettable!
In fact, we really planned to celebrate our 1st anniversary and invite our family and friends again,just like the usual thing but the plan was changed.
You will know the reasons why the plan was changed, I will post it in my next blogs.. keep in touch..
Thank you for checking my posts.
*https://steemit.com/@franbel
Receive my warm Christian love @surpassinggoogle and to show how grateful I am to his kindness and generosity I would like to promote him as a witness by voting him at https://steemit.com/~witnesses and type in"steemgigs" at the first search box and type in "surpassinggoogle" in the second box as a proxy.
Thank you so much to all of you.:)