So, this morning proved a strange one. Albeit, a frustrating one also.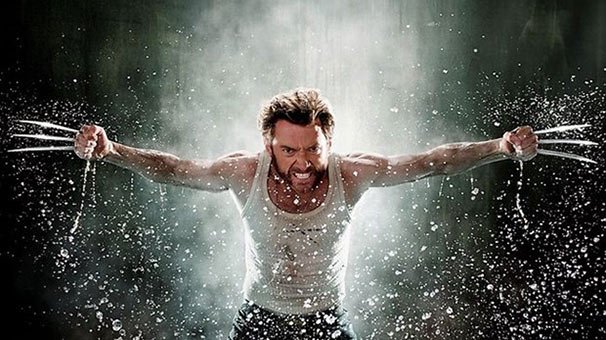 ---
Around 9.00am, I received a call from a good friend of mine. He sounded a little distressed by the sound of his voice, so I probed further and asked what was the matter. Well, to sum it up in a nutshell, he lost his password to his BTC. All 14.6 of them.
I've been in the "crypto" game for a while now and, as many of you can probably related to, my mind was blown. So much so that I wanted my friends in on the action, even though I knew either they may not "get" it or weren't too tech savvy. So, whilst none of them were even bothered enough to hear out my explanation of what this "crypto" thing actually is, a certain pal of mine bit the bullet and went in. Hard. Meaning, back then, 1 BTC was approximately £300 and he bought up almost 15 of the suckers! I took every pre-caution necessary to make sure he didn't lose his security password and kept all his info safe. We were using the MultiBit wallet back then. And pretty much that's where the story wrapped up… Until now.
So, the conversation went a little like this.
---
Friend: "Man, I'm seriously freaking out right now."
Me: "Really? What's up?"
Friend: "My wallet! I've seen that BTC has reached some crazy levels. Why didn't you tell me before?"
Me: "Well, we agreed that this was an investment that'd be tied up for a long time. I believe we ain't got anywhere near maturity yet to be taking funds out."
Friend: "OK, well. Did you take down a copy of my password? I can't remember it and therefore can't log into my wallet."
Me: "Man, you wrote that down with me facing the other direction. You know full well I said you and only "you" are the one who should have access to it and know what it is. Where is the text file or the piece of paper you got hidden away with everything written on it?"
Friend: "Man, I was doing some clearing out and I think I've chucked it. Anyway, can we retrieve it?"
Me: "Hang on, man. What about the USB stick? You lost that too?"
Friend: "I got so many now, I don't know if I still got the one with the text file on it. This is bullshit!"
Me: "OK, now listen. Calm down and think carefully. Fine, you may have thrown the paper away and lost the USB. What about the file on your computer?"
Friend: "I don't know. This was years ago, man. I can't remember last week never mind four years back. Is that it? Has my money gone?"
Me: (Breaths a long sigh) "I told you that if you lose your password, that's it. Your money is gone. Maybe take some time out and it'll come to you."
Friend: "This is absolute crap! How can people be in charge of so much money all on their own? There has to be some kind of third party I can get it touch with. Someone I can call to help me out? There has to be!"
Me: "Nah man. Look, just take it easy. Think calmly. We kept several back-ups."
Friend: "Man, I need to go. I'll ring you later…" (Phone cuts out)"*
---
Afterwards, I tried to ring him a few times but he wouldn't answer. I don't know what to say. Other than I'm really pissed off. This story right here, has probably occurred hundreds of times over, and will continue to do so as mass adoption sets in. It's like a major cross-section of the masses out there are spoon-fed children. Wetting their pants when things go wrong and want somebody else to blame or pick up the pieces for them. I mean, during our talk, I started feeling accountable in some way, like I was part of the reason he may end up losing his money or something. Why should I though? I, as well as many others out there, are perfectly capable of securing a few ke ywords that hold the door shut to their digital wealth. It's the new and innovative era of the "independent human", but with institutionalization being such an ingrained facet of the average mind, what hope is there?
I just pray that with the growth and adoption of crypto and blockchain tech around the world, it will re-educate people to take control of their lives once more and not rely on other third parties to be their on-standby emergency guardian angel. We get it, you guys get it, so where is the bottleneck to understanding with so many others? A couple other instances have happened that I didn't blog about (one being where a brand new steemian friend of mine forget his username and therefore couldn't finalized his verification process). It's like a war zone out there and if these individuals haven't got the right artillery to join our ranks, they might as well forget about it getting involved altogether.
Rant over. I may update you guys on the outcome of my friend's plight. Let's see…

Hope you enjoyed this story, please look out for more on the way... (author: @ezzy)
---