I Joined Gensis Mining & Level Rewards - Why you should too- Power Move Thursday
Hey Steemians!
I hope today you are all making good investments & having a great day.
Today was exciting because I made 2 power moves....
Genesis Mining x11
Level Rewards (level up)
Why are these power moves?
After joining Steemit, naturally one would roam the woods in search of other opportunities similar to the one at hand.
Alas! I found a plethora of content on Genesis Mining aka cloud mining.
Let me start by mentioning that before I found Genesis, I was going to invest TIME in setting up a bunch of old cellphones to mine crypto.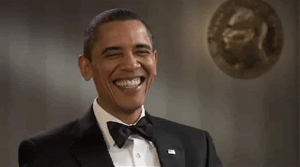 Looking back on it now, I would have looked like a donkey to anyone I told that sad story too.
So I am very grateful to the various users that taught me to mine on someone else's time.
Me following the topic, saw the rush of new videos stating that "WE NEED TO MINE DASH" "DASH IS BACK" ETC. & I can tell when people are serious. So even though I still know...about as much as a mouse.... about Genesis Mining, I dashed over to Genesis & bought a contract of x11 with 100 mh/s.
I now know that I will be generating a cool $80 a month min for the next 2 years...& THAT is why it was a power move!
If you also mine with Genesis...I see people throwing around codes and what not..so here's mine :) saves 3% OkrYw4
On to Level Rewards....

I am an experienced Internet marketer & lately ALL over social media I have been seeing those spammy posts about making money blah blah from this App blah blah. I passed it over because I really didn't have the time to dive into all that spam for some answers.
One of my coaches starting posting that she found an opportunity that is unbelievable. An opportunity that has the potential to make a lot of people money while its around.
Low and behold it was Level Rewards....
It just makes more sense when someone you trust tells you about an opportunity, Because it's easier to see success for yourself. Well that's exactly what happened. I listened to her, followed her training video that took me an hour to watch then I IMPLEMENTED... (a lot of people skip this step for some weird reason) ...then I saw just how easy it was to generate rewards aka money from this system.
She makes a cool $800 a day with Level Rewards, & DUH she shows us REAL proof on Facebook live.
I'm not there yet, but I will be, I am already climbing fast and leveling up.....oh & BTW it FREE... Level Rewards is FREE!!
So keep your wallet in the car...or the drawer...or your wife's purse. ---> http://bit.ly/2tp51sV
I am filming a video about how it all works, my impressions & the success I have found already.

On a side note...CAN'T WAIT FOR STEEMQ @furion
This is BIG BIG BIG everyone!
can you make money with level rewards
what is level rewards