Flowers in the Attic- The story that changed my life
Flowers in the Attic- The story that changed my life
---
Honestly, it's a pleasure for me to talk about books, because since I was a child I've been attracted to them.
My favorite book is Flowers in the Attic, written by V. C. Andrews (Virginia Cleo Andrews).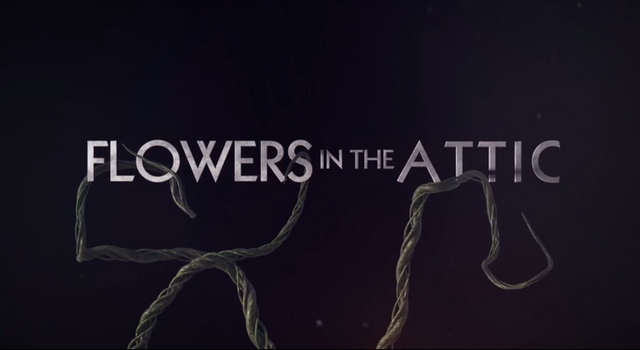 Source
I read this book when I was only 12 years old, a book with a heavy burden for a child of that age and during the reading I asked myself these questions:
How would you change the lives of 4 innocent children, after the death of your father?
Can money and greed weigh more than a mother's love for her children?
Incest is a generational curse?
Is morality and religiosity a valid excuse to harm your grandchildren?
Flowers in the Attic, is the story of 4 children, that after the sudden and tragic death of their father, they have to live a quite strong story, full of vicissitudes and where the older brothers, Christopher and Catherine touches them play the role of parents of their little twin brothers Carrie and Cory.
I think that book marked my life, because it allowed me to see, that the human being has per se, a dark part that persecutes him, a part that does not accept of itself, but that is there and that in the end will have to accept it, so he can stop obstructing his life.
Forgive me for being spoiler, but this story left me stunned and thoughtful, reading the romance that began to be born between the brothers Christopher Garland Dollanganger and Catherine Leigh Dollanganger, when they were just teenagers.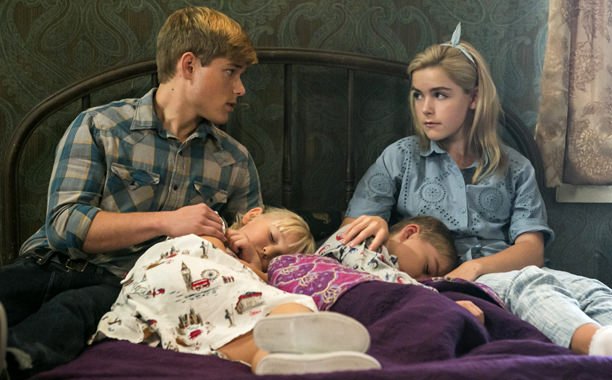 Source
Almost all Christopher's adolescence, Catherine and his twin brothers Cary and Corrie, took place in the old attic of Foxworth Manor. This is a human story, full of family secrets, and in which family there are no secrets, because I do not think any of them are exempt from this.
The book goes beyond the topic of incest, as some tend to think, in this book there is a great artistic plot for the gifts of Catherine for the Ballet, also of Christopher and his passion for medicine.
One of the most reckless and cruel characters in this story is Olivia Foxworth, grandmother of children, a stern, inflexible woman and very attached to religion. A woman who will try to avoid first and foremost the consummation and repetition of the family curse.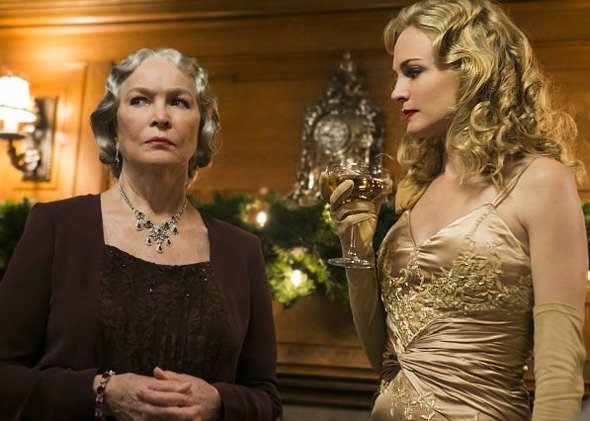 Source
The most daring, daring, ambivalent, manipulative, calculating and cruel character in this book is Corrine Foxworth Dollanganger, the mother of the four children: Christopher, Catherine, Corrie and Cary.
Corrine is a totally opportunistic being, who handles her children at her convenience and manipulates her mother Olivia, with the sole purpose of not losing her economic status after the death of her first husband-uncle Christopher Foxworth.
One of the most terrible milestones in this book is the children´s father death, his name was Christopher Foxworth Dollanganger and the death of one of the twins, Cory, who is poisoned with arsenic with candies that his mother Corrine was carrying, during the time they were in the attic.
The phrase that hooked me to this story was "It is very proper to attribute to hope the yellow color, like the sun that we rarely saw".
Finally I recommend, the film version of this novel. It should be noted that the images placed here are taken from different shots of that film.

Thanks for reading up here. I appreciate your comments.
---