I'm excited to say that our two weeks in New York City were EXTREMELY productive for the HardFork series on several fronts (which we'll go into more detail on from our official HardFork Steemit page soon.) During our two weeks in Williamsburg we also managed to squeeze in some sightseeing and extracurricular fun that I'd like to share with you in a series of posts.
Just as in the world of cryptocurrency and blockchain, New York City will envelope you in a swirling vortex of time compression, two weeks seem like just a few days. For this visit Raymi and I stayed in a fabulous Airbnb in the heart of Williamsburg, Brooklyn.
After several visits to the city over the past few months we've figured out Brooklyn is our favorite borough, by far. Each neighborhood feels like a self-contained village, the streets are dotted with charming graffiti covered shops, restaurants, and bodegas that offer everything you'd ever need for day-to-day sustenance. There's also an insane concentration of creative talent of all varieties. That creative energy is contagious, ideas always flow freely while I'm here.
---
As you can see from this slideshow, the street art is stunning...some of it speaks volumes.
Random shots in and around Brooklyn.
---
Our Airbnb was just a block from both the Williamsburg Bridge and the elevated train that ran six times each hour of the day. It was surprising how quickly we became accustomed to its rumble. The train quickly became less of a nuisance and more like white noise. After a few days it became inaudible and the only time I noticed it was when I looked up and saw the succession of polished aluminum cars speed by our window.
The Epicenter of Pop Culture
What I've learned of New York City is it's, undoubtedly, still an epicenter of pop culture here in the US. A trip to New York City is like a preview of what the rest of the country will see at some later date (which is in direct correlation with the hipness of your locale.)
What are the differences between when I was last here in January and now?
For women, we noticed that mom jeans are making a huge comeback. For those of you who are too young to remember or have mentally blocked this fashion phenomenon, mom jeans are the high-waisted denim pants that were popular in the late 1980's and early 1990's.
For the male side of the spectrum, man bun sightings were far fewer and further between. Bearded, Redwing boot wearing hipsters were now almost nonexistent. For men, the clean shaven look seemed more abundant and athletic wear was the new norm. We noticed a few cutting-edge male hipsters who donned bushy 1970's era mustaches and aviator frame prescription glasses.
At night, techno music was emanating from every speaker in the borough, oddly there was even a DJ in a local bakery spinning techno/house music. As evidenced by this graffiti, we also noticed a huge intolerance to Tweeto Von Cheeto...even on his home turf.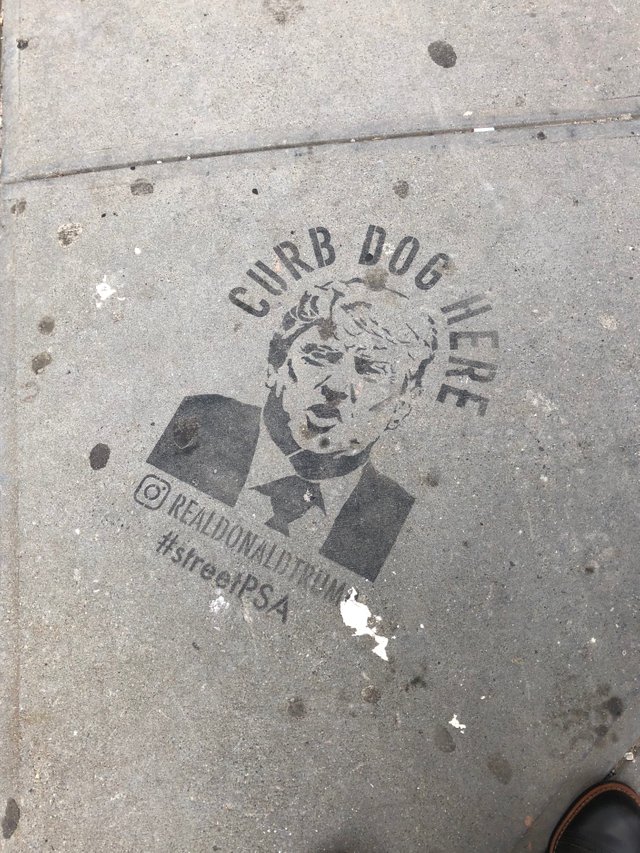 ---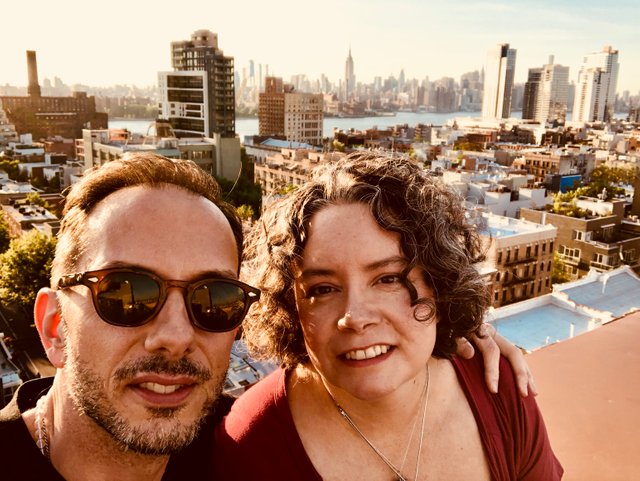 From the rooftop of our Airbnb.
I'll say it again (because I can't say it enough) Steemit, cryptocurrency, and blockchain technology are life-changing. All three of these things foster personal sovereignty, allowing you to live life the way you choose. I've met so many lifelong friends scattered throughout the world. I now have a huge concentration of those friends in New York City. I thank @dougkarr, @zenmommas, @bakerchristopher, @skycorridors, @skypixelpilot and many others for the amazing hospitality and friendship they've shown Raymi and I.
Life is good.
I'll be sharing more posts about our excursions into Manhattan soon!
Thanks for stopping by!
Yours in the Chain,
Eric
---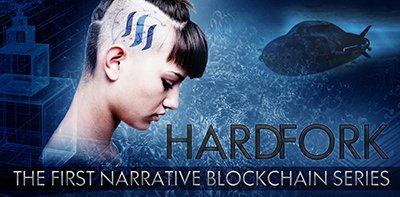 Please follow our official Steemit account for the film series @hardfork-series. Did you miss our last post? If so CLICK HERE to read it!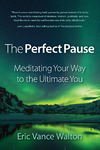 *I am an American novelist, poet, traveler, and crypto-enthusiast. If you've enjoyed my work please sign up for my author newsletter at
my website.
Newsletter subscribers will receive exclusive updates and special offers and your information will never be sold or shared.
My book on meditation,
The Perfect Pause,
is priced at $12.99 (paperback) and $4.99 (eBook). Buy the paperback and receive the eBook for free!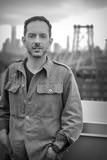 Connect with Me
www.ericvancewalton.net