Life in music can take unexpected turns. Recently I was made aware of this Japanese producer with a long track record; First album release was back in 1978 when I was just a child. A saxophonist at heart, the interesting fact is, this summer he was performing alongside a bunch of other artists, all with electronic, classic, jazz influences in their music styles. And an even more interesting fact is this evening was programmed by the guys from Dekmantel, this Amsterdam based electronic/techno festival known by their quality programming. My respect for these guys is still increasing, by the day! I love it when out-of-the-ordinary music and artists are mixed with the usual suspects in festival programming.
Unfortunately, I only found out about Yasuaki Shimizu, after his performance in our newest Amsterdam based music hall "Muziekgebouw aan 't IJ". And apparently he doesn't perform that often, and certainly not in Europe and the Netherlands.
From the enormous amount of albums mister Shimizu produced, I share with you one that was originally released in 1982, and was re-released last year with - apparently - a huge success. Hmmmm, that success - for some reason - passed by me - unnoticed :(
Ah well, never to late! :)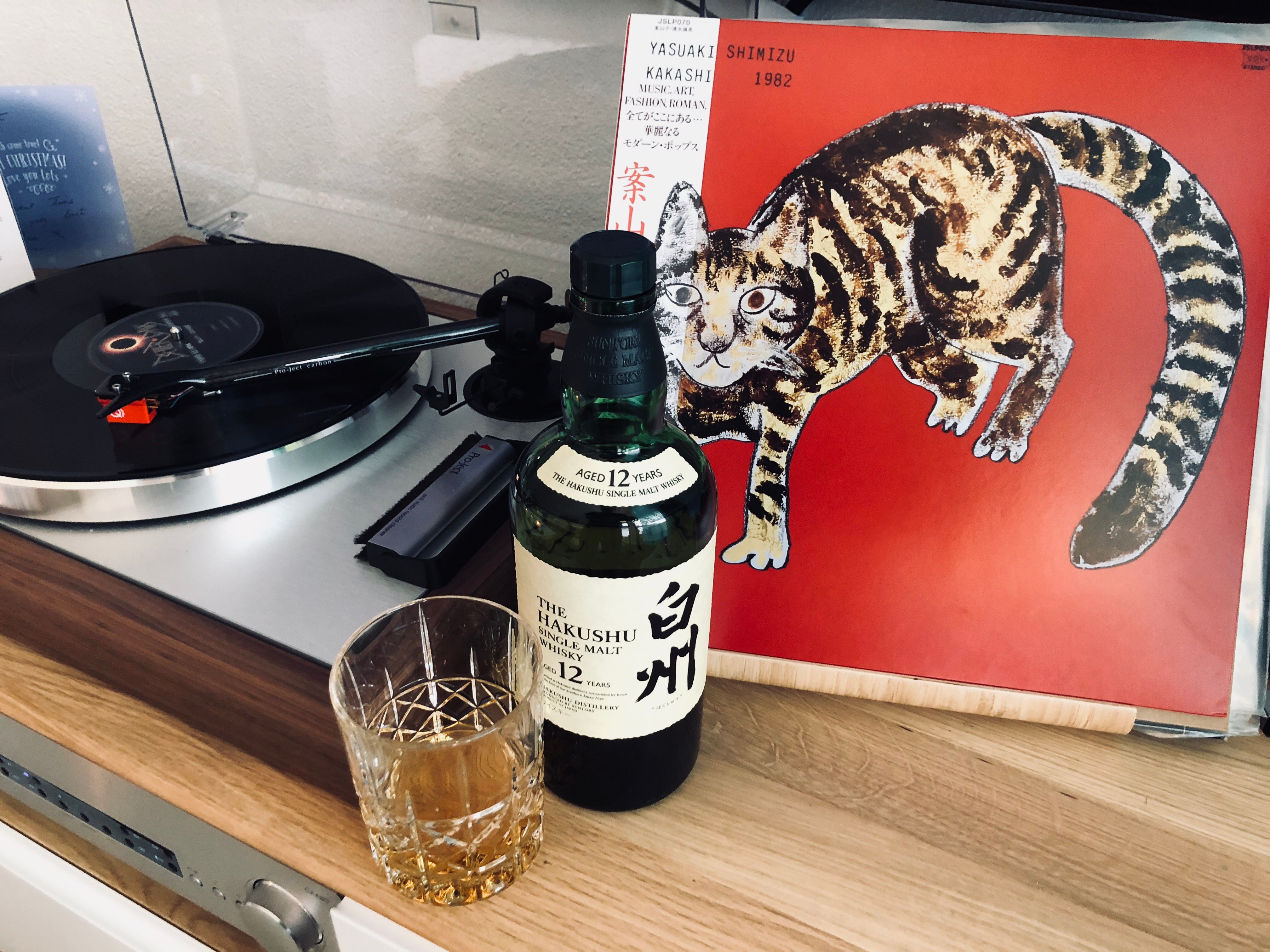 © pooploser87 (source)
a copy from only 300 vinyls re-released last year (2017) and I suppose also a rare bottle of Japanese Whiskey; I didn't know Japanese Whiskey existed; COOL!

PPB
Press Play Below
ENJOY

Artist: Yasuaki Shimizu
Album: Kakashi
Year: 1982
Country: Japan
Tracks
Suiren
Kakashi
Kono Yoni Yomeri (Sono 1)
Semi Tori No Hi
Kono Yoni Yomeri (Sono 2)
Yume Dewa
Umi No Ue Kara
Utsukushiki Tennen
Artist Music
Spotify Bandcamp Soundcloud YouTube
Artist Discography
Artist Website

Music Library with more than 200 Entries
blockchain curator and reviewer for @illuminati-inc
you like stories and music? check @qsounds