Jane Austin - captive of the fatal love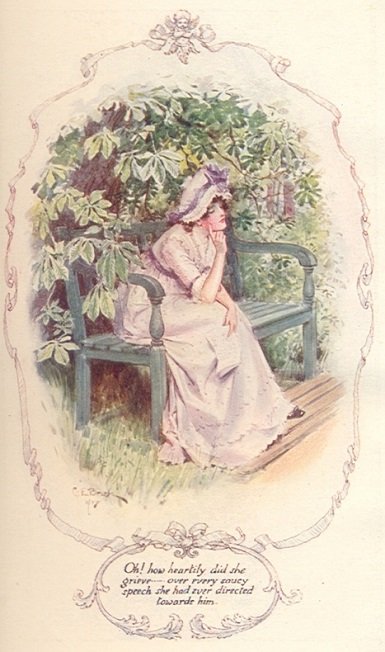 Jane Austin is an English writer, born on December 16, 1775, in Stephenton, Hampshire, and died on 18 July 1817 in Winchester. Jane Austin is one of the brightest artists in English literature since 18th century. Her personality is known relatively little, mostly from family memories and from the surviving correspondence with her sister Cassandra. The second daughter and penultimate child in the family of the reverend George Austin, pastor in the village of Stephenton, Hampshire, and his wife Cassandra Lee. She grew up in a large family, like the Bennett of Pride and Prejudice; there are six brothers and one sister, Cassandra, with whom she is very close. Her father comes from an old Kent's family and is a scholarship student at the "St. John in Oxford, and her mother is the daughter of aristocrats of an old but impoverished family. The family has limited material opportunities and only maintains their household. Two of the brothers, James and Henry, walk in the footsteps of their father and become bankers. Two others, Francis and Charles, find a naval service, one of them rising to the rank of Admiral of the Navy. Cassandra has a great impact on the sister's creativity.
Austin is determined to be closed, selfish and very proud, so she is not a common favorite, but her older sister shared everything. Their numerous letters are the main source of information for Jane Austen. Unfortunately, Cassandra burned most of her correspondence so she did not make a false opinion about Jane, and that it would be detrimental to her creativity. Austin's fate implies notable adventures and fascinating adventures, so she spends her entire life surrounded by loving relatives. Her novel "Reason and Feelings" gains great popularity and becomes very famous. Popularity also earns "Pride and Prejudice" and "Emma". "Reason and Feelings" was published in 1811. The first version of the novel was written back in 1795 with the title "Eleanor and Marian". Pride and Prejudice - originally First Impressions - was completed in 1796-97 but was published only in 1813. Itis one of the first romantic comedies and remains outstanding for all English literature.
Considered the most popular of all Austin's works, the novel is on the top of Britain's favorite book charts: in 2003 it was second, and in 2007 it was the first. Before 1814, Mensfield Park was released, and in 1816 Emma, with the regent's dedication. "The Northwest Abbey" and "The Reason of Reason" were published posthumously in 1818. Shorter works are Lady Susan and Sanditon (unfinished). The "Watson Family" novel was completed by Austin's niece, Catherine Habuk, and was published with the subtitle "The younger sister" in the middle of the nineteenth century. Some of Austin's earlier works, known in the literature as Juvenilia, are "The Three Sisters," "Love and Freindship," "History of England," and "Beautiful Kassandra." The Estate in Chopin, where Jane Austen spent the last eight years of his life. Today a museum. Jane Austin dies at age 41 from an unknown disease and is buried in Winchester, where he goes to treatment. Her last months are torturing, but relatives say she is not absorbed in pity and sorrow. Subsequent studies have shown that she had signs of poisoning with arsenic.