Travel with me: A catastrophic journey
MURPHY'S LAW: "Anything that can go wrong will go wrong".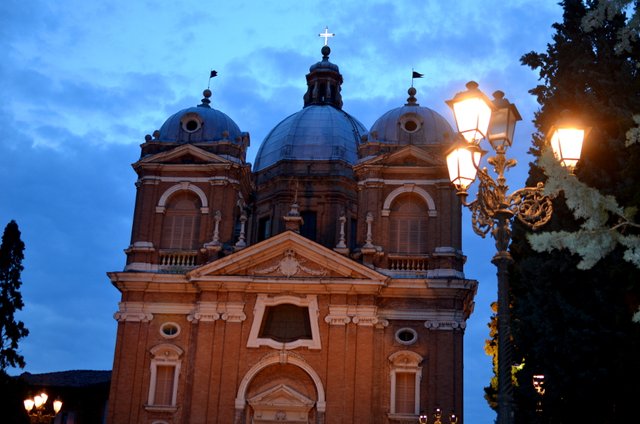 Home for one night
As I mentioned in my last post, I work as street painter on call. We are a big group of artists and the whole thing is managed by Gennaro, who's into street art for the last 20 years.
Well, this week end we got a gig in Modena and it turned out a complete disaster.
Naples-Modena takes about 8 hours by car and chalk painting is phisically demanding because of the hot weather and the dimensions required for the painting (they're usually 2x1,5 metres and they need to be painted on the floor in one go), so we planned to leave at about lunchtime in order to arrive early and get some rest to be fresh and rested the day after.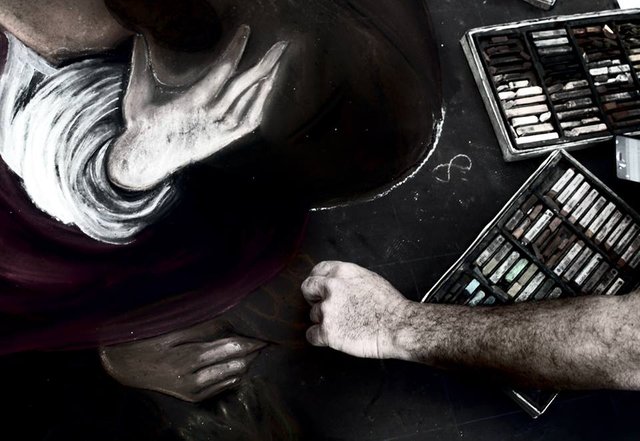 But sometimes plans go wrong.

Gennaro happened to be part of the organization team of a street painting contest that was happening in the same days, so we had to stop by to say hello and check that everything was alright.

Unfortunately, we were asked from the rest of the organization team to stay until the deadline of the contest...at 19:00.

Fair enough, I took the chance to eat a pizza, chat with friends and take some pictures.

When we finally were allowed to leave we were already very tired, so we decided to stop in Florence for the night even if we had a room booked in Modena because we would arrive too late and we didn't want to throw anyone out of bed at 3:00 in the night.
So Gennaro booked an airbnb and we headed Florence.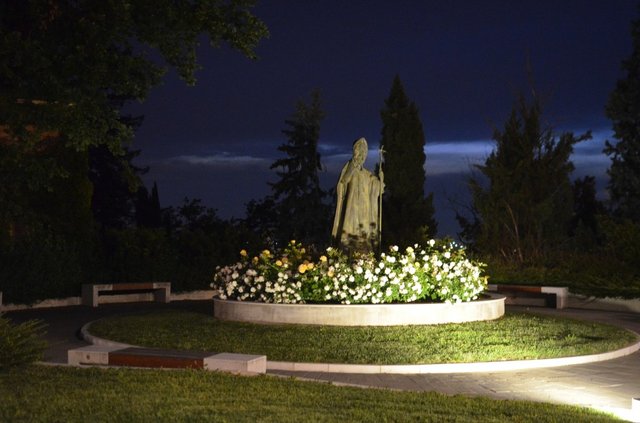 Sometimes plans gone wrong can worsen.
Once in Florence (it was now 12:30 pm) both our phones ran out of battery and obviously we had no adaptor to charge them in the car and we forgot to write down number and address of our host.
Now, there were no shops opened at that hour and we had to roam around for more than one hour before we finally managed to get an overprized car power adaptor from a rest area on the highway.
28 euros and it didn't work. At all.
Tips for travellers: Stay away from italian autogrills unless it's matter of life or death.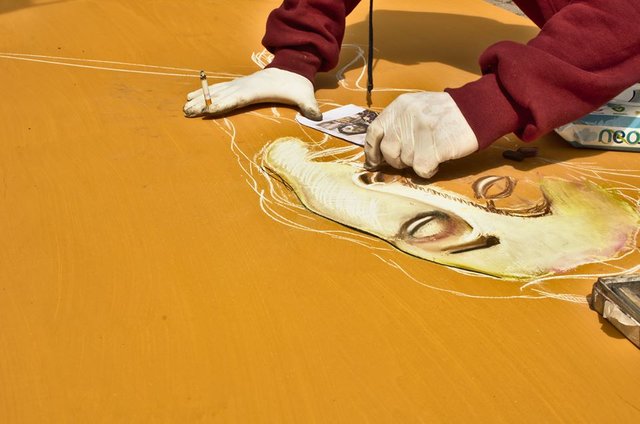 Sometimes when plans go terribly wrong it's your fault

Anyways, just after the purchase, we realized the stereo had the output for the usb cable, so we could have charged our phones from the beginning and we didn't know.

At this point we were more than one hour late for our appointment with our guest and we didn't even call him.

Once at his place we couldn't reach him at the phone and we got no answer when we ringed the bell.

We weren't supposed to arrive this late, so we thought he just went to bed without waiting for us any longer and Gennaro was terribly upset because of the guy letting us with no place to sleep.

Hostels are not an option that late and the closest hotel was 45 minutes driving, so our best option was to get some sleep in a rest area on the highway and hope we would gain enough strength from it to be able to work the next day.

While we were planning this the guy finally answered us to say that he was very sorry, but he had no room for us as we were expected the next month.

Exactly, Gennaro booked the place for the right day and the wrong month.

There was nothing else to do but laugh, so I laughed a lot.
(and felt very sorry for that poor guy. Even if we woke him up for no reason in the middle of the night he was super kind and to tried to help us finding another place for the night)
Certified that being tired is dangerous we decided to go to sleep in the closest hotel.
Damage: 315 euros
(250 euros for the fancy room plus 65 euros for the airbnb. Gennaro felt so bad for him that had no heart to ask for a refund)
I would like to forget that we spent that amount of money to sleep 3 hours in a fancy room (they even had a huge pool and I couldn't use it, such a shame!)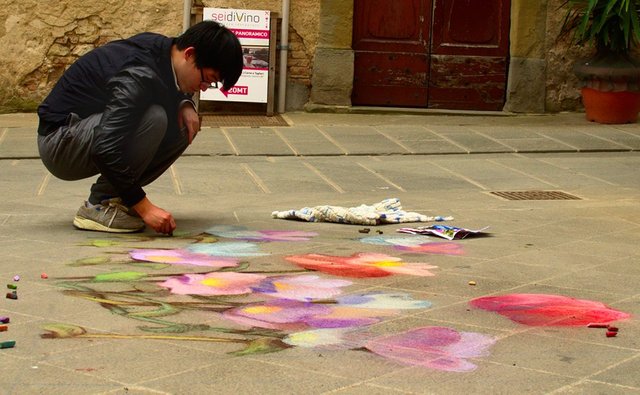 The day after we picked up a chinese friend in Florence who also work with us and we headed Modena.
Compared to our journey, it was a relaxing, nice day (except for the part when we met the priest who hosted us. He got offended because he had rooms prepared for us for the day before and we didn't came as expected.
He was very, very upset. But it's understandable).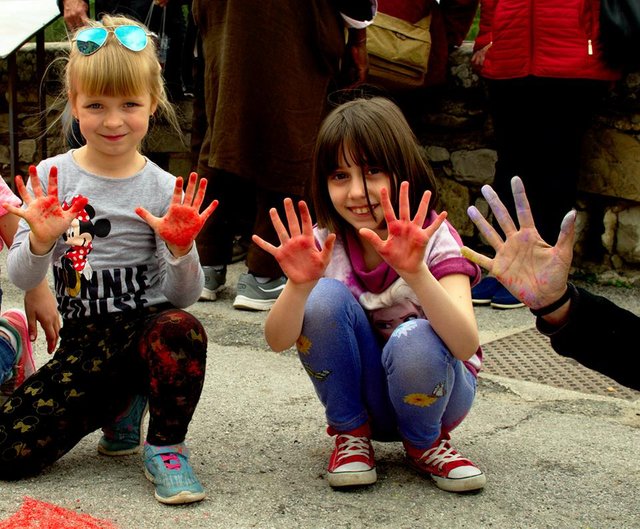 Apparently the level of entropy in the universe reached its maximum that day because on the way back Gennaro had some health issues (nothing serious, but it was an harsh trip for him. And for me, because I had to keep chatting no stop to create a diversion so he couldn't focus on the pain, while I just needed to collapse on the passenger's sit and sleep forever).
Also -icing on the cake- the highway was flooded because of the heavy rain.
You can't immagine how happy I was when I finally reached home safe and sound and I could go to sleep.
But soon or later I will maybe have grandson whose tell the story of the day I arrived at work with one day of delay.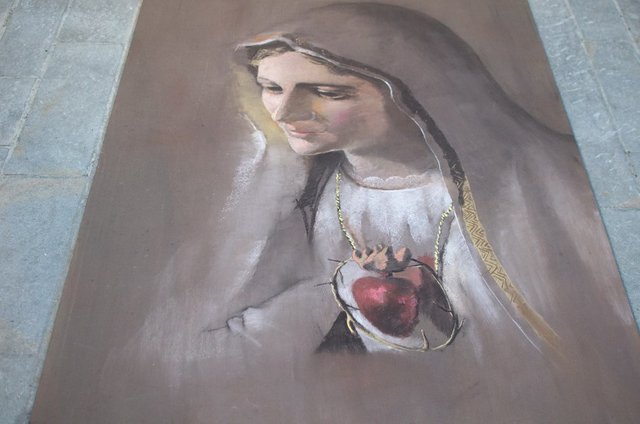 If you made it till the end than you for reading!
Wish you a chill night,
Creepyturtle


This work is licensed under a Creative Commons Attribution-ShareAlike 4.0 International License.