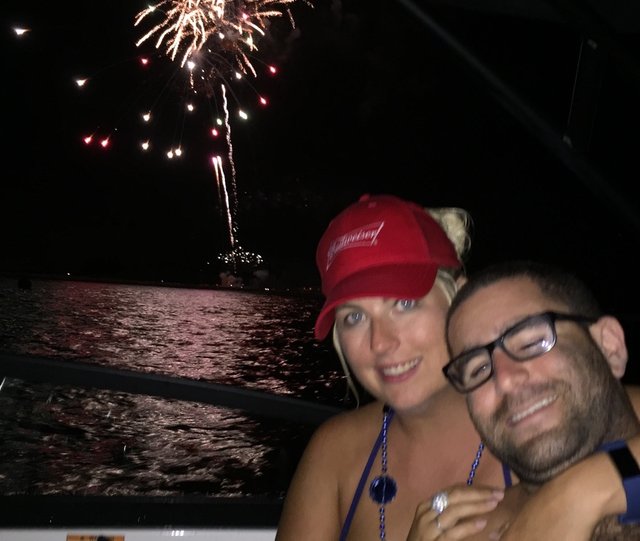 Alright fellow Steemians, I have to share this story with you.
Last night, Charlie, mom and I were invited to go to our friend's house for a BBQ. The idea was to go boating on their 30 ft Sea Ray boat called "Good Vibes" for the fireworks. We all piled onto the boat with drinks in hand ready to see an amazing show and boated up the intercoastal to the pass into the gulf.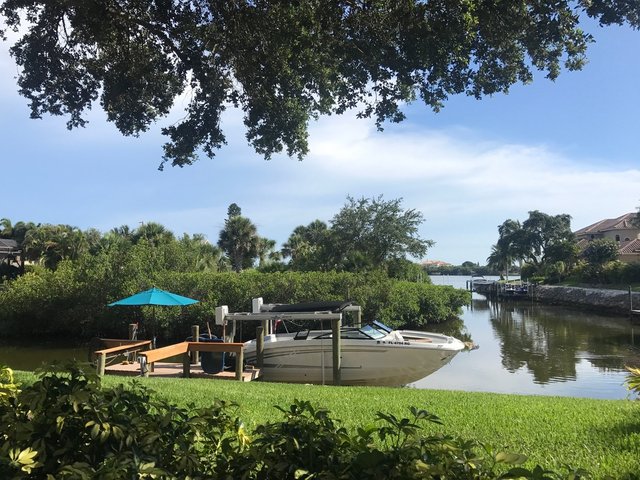 Our friends John and Ali of Kokomo Charters know a lot of people, so they decided to tie our boat to a 2 bedroom yacht with a salon, and then tied that one to an even bigger boat. On top of that a smaller boat was tied to us on the other side. This was pretty cool all being tied together.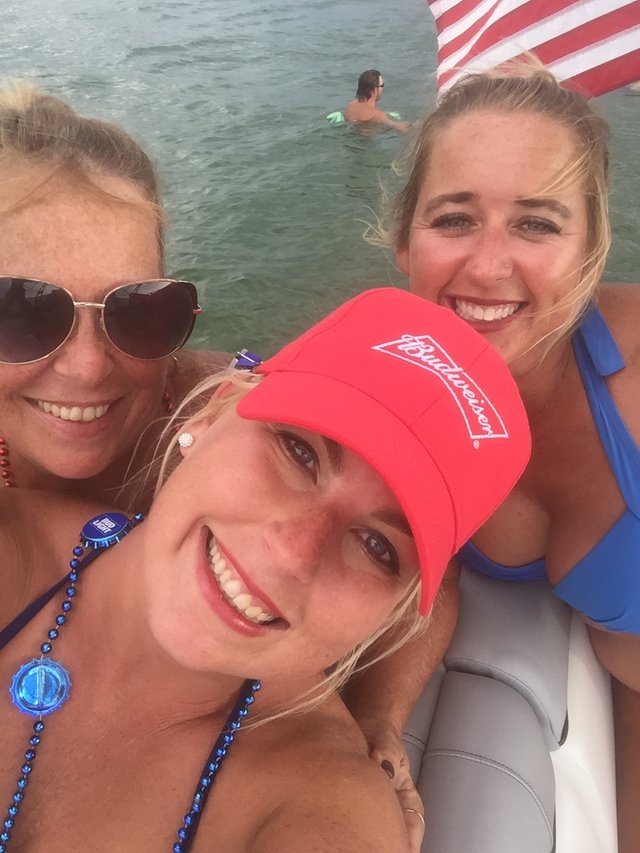 We go onto the one boat and checked it out. It was big but completely trashed so it wasn't that pleasing to the eye. All of a sudden the Captain on the first yacht said "This isn't going to work". The wind was picking up so hard, and the water was so choppy, I thought we were going to hit each other, being tied together. We eventually broke apart and went to different areas to watch the fireworks.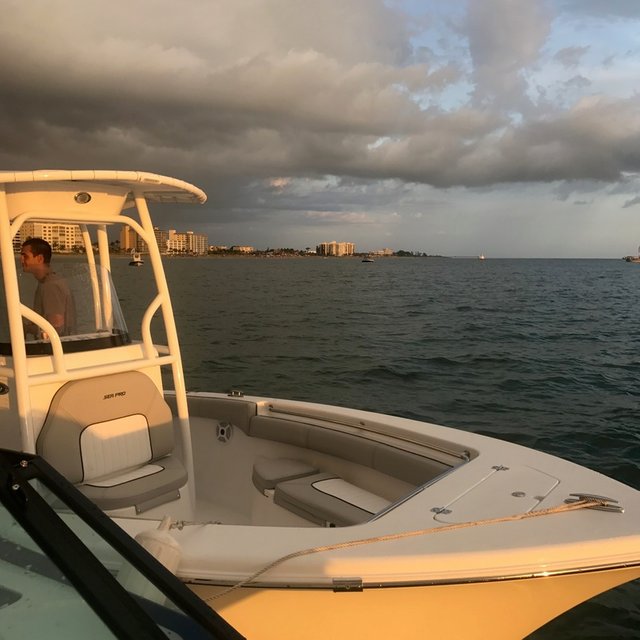 The sky became completely black at 7:30 when it doesn't get dark around here until after sunset around 9:00. The wind started to really pick up and huge raindrops start to fall. Crazy lightning bolts are a step away from us staring us straight in the face. Not to mention we are in the middle of the Gulf of Mexico with metal all around us!
The police and coast guard closed the pass back into the intercoastal, so we were stuck in the middle of the gulf. They effectively locked us out for a few hours. We couldn't escape!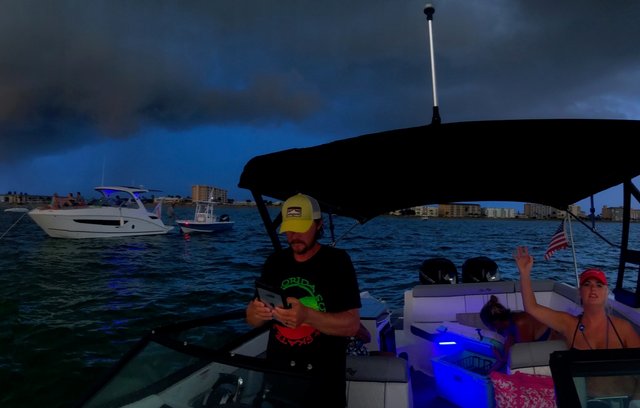 Charlie, mom and I are freaking out at this point thinking this is it, we are all going down tonight! We all get in a big huddle, laughing and crying, and just being scared shitless.
We were telling each other that we love you and if we go down it's been real. Then the rain starts to let up. The music is blaring Rebelution. As soon as we thought we were out of the woods the rain starts to come down even faster whipping us, feeling like pins and needles on our backs. Lightning picking up even closer to us getting bigger and just freezing in mid air.
As the rain is pounding, my mom felt water rushing up on her feet. We all looked down and noticed the boat started filling with water. John went into below deck and found out the bilge pump wasn't working so It wasn't able to pump the water out. At that moment we thought about abandoning the boat as we were going down. John took a big Yeti Mug and started bailing out water from the boat, but it was barely working. At that moment the pump kicked on and we breathed a sigh of relief.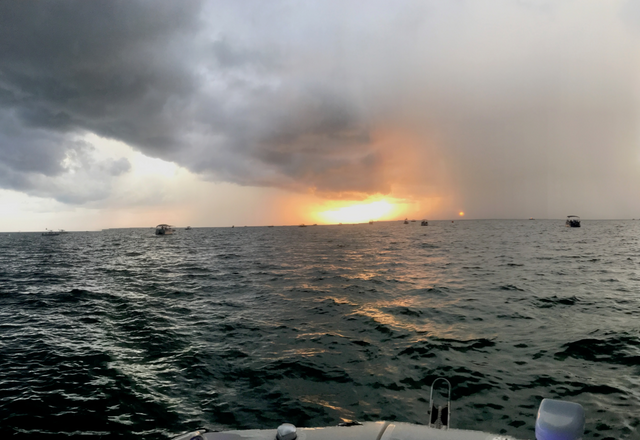 The water finally went down, and the rain had finally stopped, and we were able to enjoy the fireworks and the rest of the night. Once the adrenaline left our bodies, we slept like babies.