Redemption Road Part 2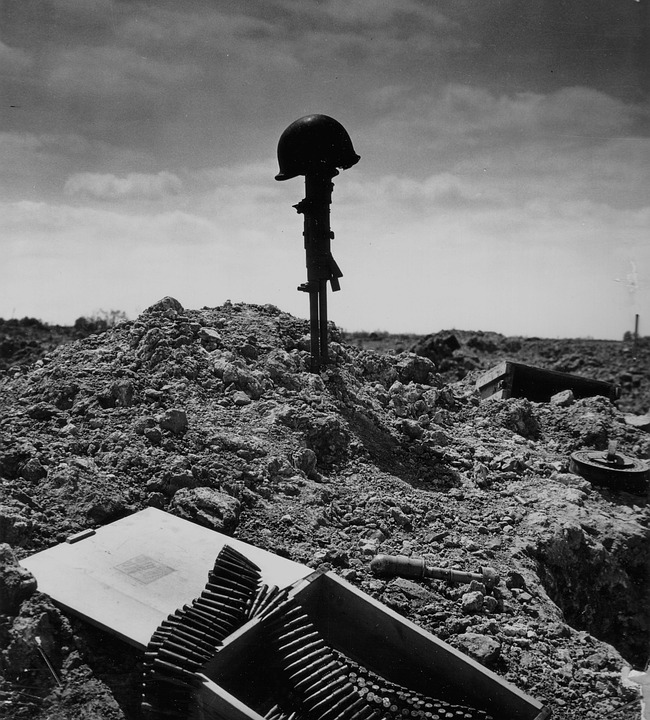 The men removed the bodies, dug a firebreak around the house and set the house ablaze with an incendiary grenade. The wood burned, taking the Bloom with it.
Freeman dug out his radio and tuned it to a clear channel. "Sheriff Hart, this is Freeman. Do you copy, over?"
"Freeman, Hart here. How's it going?"
"We've finished investigating the Anderson farm. We encountered demons and Bloom on site, including a Hellgate in the attic. Six demons KIA, Hellgate shut down, and now the site is being purged. No sign of the Andersons. But we saw six bodies being digested."
Hart sighed. "Copy. Guess we know what happened to them. I'll round up a posse and swing on over. We'll be there by dawn."
"Roger. And Sheriff?"
"Yes?"
"We need a priest."
~
The team took turns to stand watch through the night. At dawn, a dozen hardy men headed up the main road. Hart was in the lead, and at the rear was an elderly man in a black cassock and white clerical collar. Freeman raised a hand in greeting, and Hart returned the gesture.
"Mornin' gents," Hart said.
"Morning, Sheriff." Freeman coughed; his armour had stopped the shard, but it had left a deep bruise that he was only feeling now.
With a broad sweep of his arm, Hart gestured at the smoking ruin and the Bloom-covered field.
"Looks worse in daylight, don't it," Hart said.
"Yes sir."
Hart looked at the bodies laid out by the road. "Those the demons?"
"Yeah."
"Ugly way to die. But at least we don't have to... Is that a child?"
Freeman sighed. This was never easy. "Yes sir. The demons must have taken her. Changed her into one of them."
Hart crossed himself. "My God..."
"That's demons for you."
"Horrible business, what they do to humans." He paused. "I only see four of you."
Freeman pressed his lips together. Steadied himself with a breath. Looked into Hart's eyes.
"We lost a man."
Hart shook his head sympathetically. "I'm sorry. At least you stopped the demons before things got worse." Digging into the pocket of his coat, Hart extracted a small bag. "Here. Your reward. I know it won't bring your man back, but at least y'all did the right thing. And don't worry; we'll take care of the rest."
"Thanks."
Freeman stuffed the coin bag into a cargo pocket. It was so heavy his pants sagged.
"What are you planning to do with the Bloom in the fields?" Freeman asked.
"The Mayor's going to ask AYG Mining to look at it. Might even sell land rights if the price is right."
Freeman bit his lip. He'd rather burn it all, but he knew remote communities like this would see things differently.
The Bloom was both bane and blessing. It leeched out the life from the land around it, sucking up nutrients, metals, and other materials buried in the Earth and concentrating them in itself. When the demons were hungry or wounded, they ate the Bloom to restore their strength. When they needed reinforcements and there was no Hellgate nearby, the Bloom turned human prisoners into more demons.
When humans learned how to harvest the Bloom, it had marked the turning point of the Tribulation. Everything Freeman had on him ‒ his gear, weapons, ammo ‒ were perfect reproductions of pre-Fall tech. The Church had preserved the knowledge to create them, but only the Bloom had made the raw materials readily available.
"Think it might breathe life back into town?" Freeman asked.
"That's the Mayor's thinking. Got to make the best of a bad situation. For now, my boys are gonna guard it."
"Fair enough. But be careful. The Bloom spreads fast. You've got to station the guards at least half a kilometre from the field."
"Will do."
The priest stood at the smoking ruins of the house, offering a prayer. Freeman and his men waited until he was done then approached him.
"Father, we need your help," Freeman said.
"What's the matter?"
"We lost a man last night. We'd like you to perform a burial service for him."
The priest nodded. "My condolences. The Sheriff said you were Crusaders. Is that right?"
If the priest were an ordinary civilian, Freeman would have opted for an obfuscation. But he had never lied to a priest before, and this was no time to start.
"We… We were, Father."
"Were?"
Freeman held the priest's gaze. "We're from the Order of Saint George."
The priest pursed his lips, disgust lighting his eyes. "I cannot help you."
"Father, please. He helped to save—"
"You are excommunicate and anathema. The sacraments are forbidden to you."
"Can't you spare—"
"You are no longer of the Church!" the priest snapped.
"Father—"
Knight laid a hand on Freeman's shoulder. "It's no use," Knight said. "We'll take care of him our own way."
The priest grunted and walked away.
~
The four men carried Knowles' body to a flat patch of ground, dug a hole so deep the Bloom wouldn't touch him, and gently lowered him into the hole.
Bowing their heads, they gathered around the grave. Freeman cleared his throat.
"Lord, we commend unto thy hands the soul of our departed brother, and we commit his body to the ground. Earth to earth, ashes to ashes, dust to dust. He gave his life in service to you and to humanity. Please have mercy on him and grant him the absolution he sought in life. Please continue to watch over us as we continue to walk the road. Thank you. Amen."
"Amen," the men echoed.
"Kyrie eleison. Christe eleison."
"Kyrie eleison. Christe eleison."
~
Back in town they divided Knowles' belongings with the mechanical manner of men who had performed the same unpleasant task too many times before. Food, water, ammo and money they divided among themselves. Everything else was sold or traded to the town merchant. The gold they received was heavy, but it was the one currency accepted everywhere in the Fallen world.
With that out of the way, they made for the saloon. Checking in their firearms, they ordered drinks and clustered at a table in the corner. They rarely drank, but today they made an exception.
Standing, Freeman raised his mug. "To absent companions!"
"Absent companions!"
They drained their glasses in a single pull and slammed them on the table.
"And now, we are four," Freeman pronounced.
"Gone too soon," Sharpe said. "Too damn soon."
"Oliver was the best of us," Bates said. "No better friend, no worse foe. Saved our hides who knew how many times. Sent back too many demons to count. What the priest said doesn't matter; if anybody earned redemption among us, it's him."
Knight signalled for another drink. "Amen, brother."
"We'll walk the road in his place," Sharpe said. "We'll finish what we started."
A tall, thin man entered the saloon and scanned the room. He fixed his gaze on Freeman, smiled and sauntered over.
"Heads up," Freeman said. "Single male approaching."
The man raised his hand. "Hello. Mind if I join you?"
"What's the occasion?" Knight asked, his tone taking on a studied air of neutrality.
"Just wanted to thank y'all for dealing with the demons at the Anderson place. Terrible business."
The man had the strangest accent Freeman had ever heard. It sounded like it came from all over, a mix of hayseed twang and slicker sophistication.
"You're welcome," Freeman said.
"Heard the demons killed someone too. Friend of yours?"
"Yes."
"My condolences. Mind if I get the next round?"
"Go ahead."
The man flagged down a waitress and ordered five beers. Then he pulled up an empty seat and joined them.
"Don't mean to intrude," the stranger said. "Just wonderin' if y'all are soldiers or mercenaries or something."
"Pilgrims," Freeman said.
The stranger's smile grew broader. "Packin' heavy firepower for pilgrims."
"Dangerous world out there."
"No kiddin'. Looks like you've got some trainin' too."
"Why do you say that?"
"You dress the same way, carry the same kind o' gear, keep watchin' the room even as we talk. You Crusaders?"
Freeman pondered his response for a moment. On one hand, lying was a sin. On the other, the men still had to earn their keep.
"We completed our terms." Freeman paused, locking eyes with the stranger. "But we still keep the faith."
"Ah. Well, are you boys interested in a job?"
"I'm more interested in your name right now."
The man laughed. "Of course, of course. Where are my manners? Name's Jude. Jude Johnson. I'm a travelin' merchant. Heard the demons are actin' up again 'round these parts. Lookin' to hire guards for my caravan."
"What cargo are you carrying?" Knight asked.
"Medicines and food mostly. Nothing that goes against the Good Book, I assure you, but this cargo won't keep for long and I'm itchin' to offload them 'fore they go bad."
"You don't have a freezer?" Freeman asked.
"I do, but they cost me money every day to run. I've got a real tight margin already, and if I don't start sellin' I'm gonna start bleedin'. I'm willin' to pay a premium if you can get me to market safely."
"Where's your destination?"
"New Rome."
The four men exchanged a look. Freeman raised an eyebrow. Knight, Sharpe and Bates nodded as one.
"We're in," Freeman said.
~~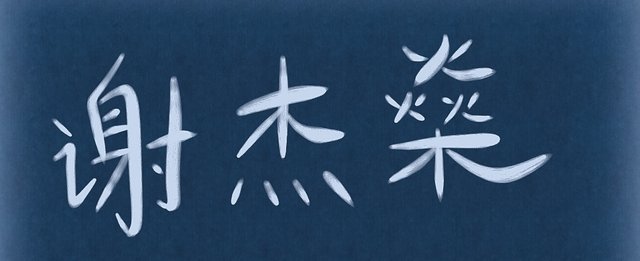 You can find Part 1 of Redemption Road here.
For more long-form fiction by yours truly, check out my Dragon Award nominated novel NO GODS, ONLY DAIMONS.