In 1858, a poker player Robert Fallon was shot lost his opponent, who said that Robert - sharpie and won $ 600 fraud. Fallon place at the table cleared, winning lay side by side, and none of the players did not want to engage in "an unfortunate place."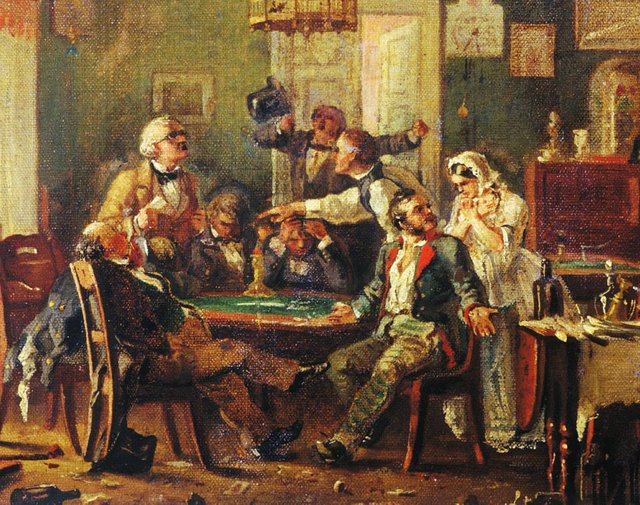 However, the game had to go on, and the rivals had a quick word came out of the saloon out and soon returned with a young man who happened to be passing by. Freshman seated at the table and handed him $ 600 (winning Robert) as the initial bet.
Arrived on the scene police found that the recent killer cut with passion poker and winning newcomer who had to pay $ 600 initial bet to win $ 200 of 2!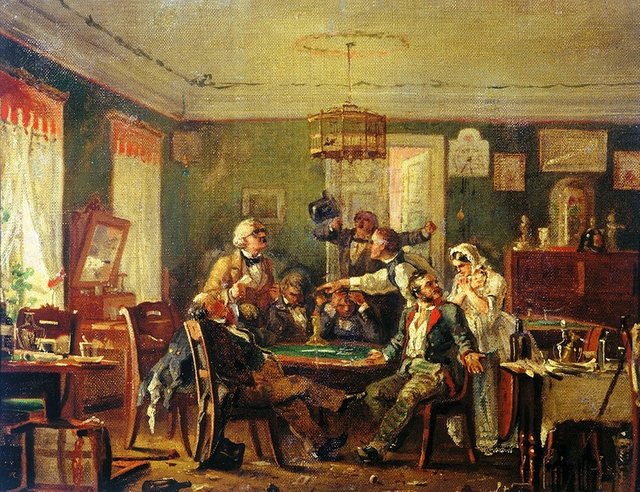 Having analyzed the situation and arresting the main suspects in the murder of Robert Fallon, the police ordered the transfer of $ 600 won by the deceased, his next of kin, which turned out to be all the same successful young player, who has not seen his father for more than 7 years!
Photo source: https://www.google.ru/search?q=%D0%BF%D0%BE%D0%BA%D0%B5%D1%80+%D0%B2+19+%D0%B2%D0%B5%D0%BA%D0%B5&newwindow=1&espv=2&biw=1600&bih=770&source=lnms&tbm=isch&sa=X&ved=0ahUKEwiMzuPhgMLRAhXFFZoKHSQJA8cQ_AUIBigB#imgdii=ihjCYIKZUKCbQM%3A%3BihjCYIKZUKCbQM%3A%3BaYHE9TsGEEuHOM%3A&imgrc=ihjCYIKZUKCbQM%3A