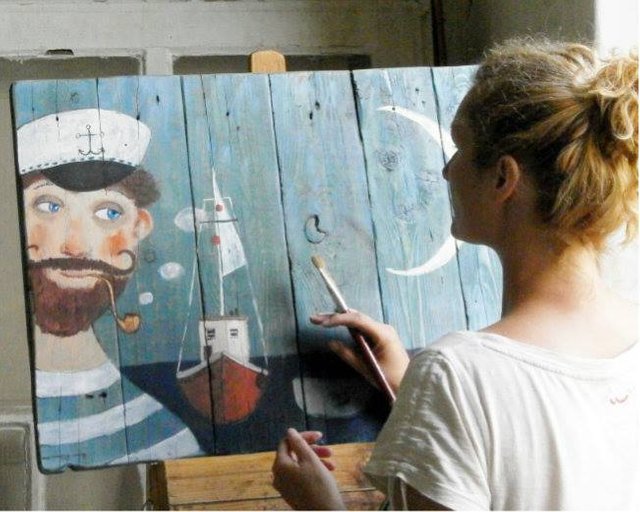 I have painted this sailor guy last summer , and back than i did
not know, that he will be part of a lovely story!
Here it is:
I have a customer for a long time, who does not have kids but
wanted one badly. She and her husband decided to adopt a little
baby boy. They had to wait for a couple of months to find out if
they can have this little baby boy they fell in love with, so it was
super exciting and stressing for them. She ( my customer) told me
she really wants to have this handsome sailor in the boy's room,
but she does not dare to order it just yet, out of superstition.
This morning i got the letter, that they are very happy, they are
now parents, and they are waiting for the sailor !
What a way to start the day !!!
So my handsome sailor, who is loved by many women over the net,
is going to be watching over a little boy's life !
:-)
Let's cry now together ! :-D