You are viewing a single comment's thread from:
RE: The Triple Helix
Hi beekerst,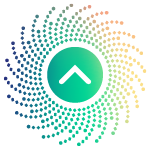 Your post has been upvoted by the Curie community curation project and associated vote trail as exceptional content (human curated and reviewed). Keep creating awesome stuff! Have a great day :)
LEARN MORE: Join Curie on Discord chat and check the pinned notes (pushpin icon, upper right) for Curie Whitepaper, FAQ and most recent guidelines.