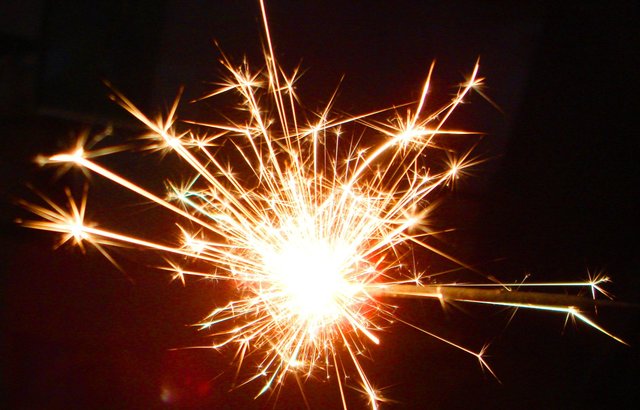 December 31, 2020
I was aroused from my sleep by the ringing of the Steem-clock.
I quickly got up, made the bed, hurriedly dressed and went outside.
Near my house there were several people in standard Steem-suits and our Steem-robot.
I have noticed a new emblem on the side panel of the John's mobile Steem-transmitter.
"Hey, John!" - I shouted to him, "Were you again drawing a new emblem all night long?"
John answered me in his native language, and the translator in the Steem-transmitter echoed: "Yes, I decided to please my Steemit subscribers with a post about the nightly creation of this great new emblem."
The emblem was really beautiful.
While I was doing morning exercises, automatically repeating motions after Steem-robot, I was looking at John's drawing, smelted on the side panel of Steem-transmitter by a special Steem - mechanism.
The emblem was picturesque and expressive, it sparkled and shone in different colors.
John has noticed my interest and has suggested to make the same emblem for me on my Steem-transmitter.
I agreed, and after a couple of seconds, a new Steem-emblem quickly solidified on my panel.
"A new device has been discovered", - said Steem-robot suddenly.
And I realized that the emblem was included Steem-code.
Surprised, I looked up at John and saw his satisfied smiling face...
It was a nice gift for the New Year, the newly created emblem was multifunctional!
Now I need to figure out what to give John for the New Year!