This week was a mixed week for the US capital markets. The S&P 500 and Dow Jones Industrial average were each down around -0.2%, while the Nasdaq index was up 1.3%. The Nasdaq outperformed largely due to strong earnings from Apple, which cased a rally on Friday.
Among commodities, oil had a good week at +2.4% and has had a great year thus far at +16.1%, though consumers are feeling at the pump these days. The broad commodity index was up +0.7% for the week, while gold trailed, posting a loss of -0.7% for the week.
In economic news, the fed had a meeting and announced that inflation is near their 2% target, which they are pleased with, but left rates unchanged. Also, the unemployment rate showed another dip to 3.9% despite being at historic lows already, a positive sign for consumers, whose confidence is high as well according to the consumer confidence index.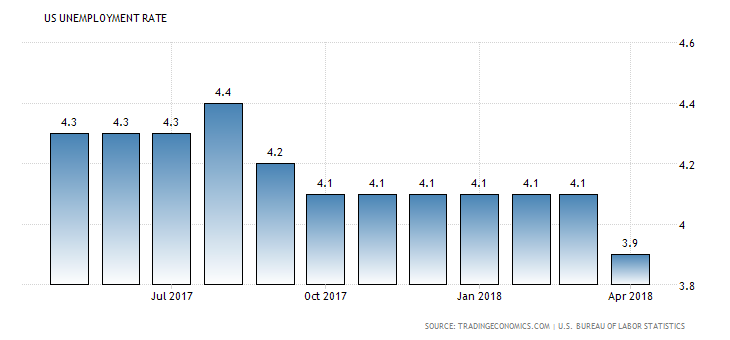 Cryptocurrencies has a mixed week, but bitcoin pushed ahead and neared the important 10,000 mark. Steem finished near the 4.00 mark, relatively flat for the week.
Overall, the US capital markets are doing ok, but the year has been all over the place and it is hard to know which direction the markets will head for the rest of the year, but I remain fully invested.
Good luck,
Brian