NIKE INC. - Professional Gap Up.
Bolsa de Valores de NewYork
La Empresa

LUZ EN TUS PIES. Encendedor de residuos.
La tecnología Flyknit evita que millones de libras de desperdicios lleguen al vertedero, entregando el
calzado más liviano, resistente y adaptable que haya creado Nike.
NIKE HYPERADAPT
Bienvenido al futuro del calzado. Ponte un zapato que cobra vida cuando te lo pones. Se enciende Te siente.
Se ajusta a la forma de tu pie y la actividad en tiempo real. Corres, corre. Saltas, salta. Es una
revolución disfrazada de robot, disfrazada de zapato con cordones.
cnbc.com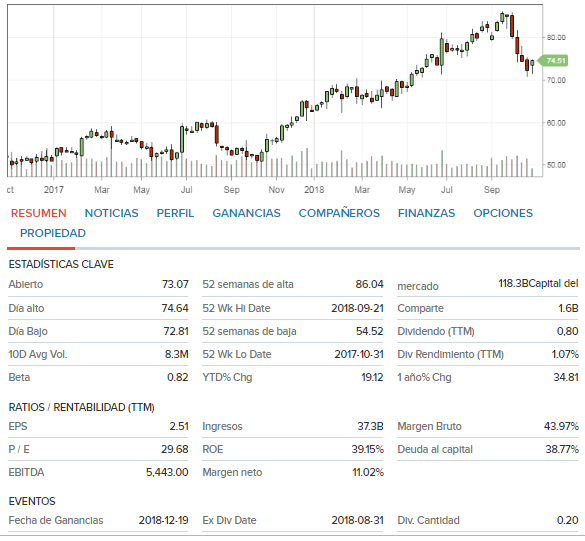 investing.com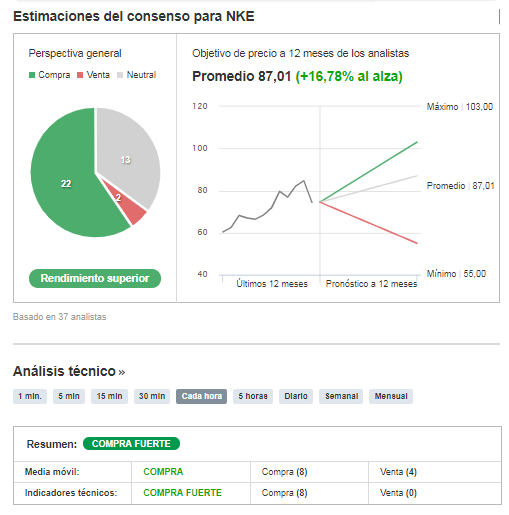 Análisis Tecnico (NKE)
Gráfico de Velas Semanales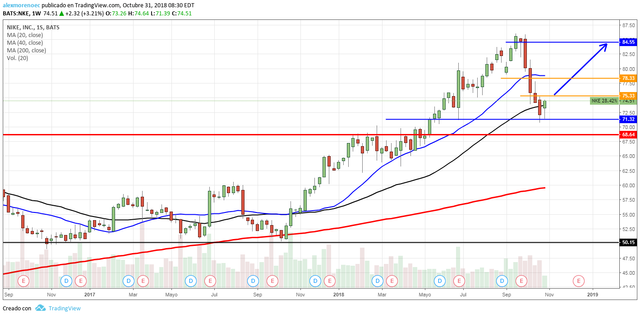 No me gusta para largo:
Promedio movil de 20 periodos sobre los precios.
Me gusta para largo:
Doble piso en soporte mayor en la zona del $71
Vela Martillo en la ultima semana
Gap Up profesional hoy.
The New York Stock Exchange
The Company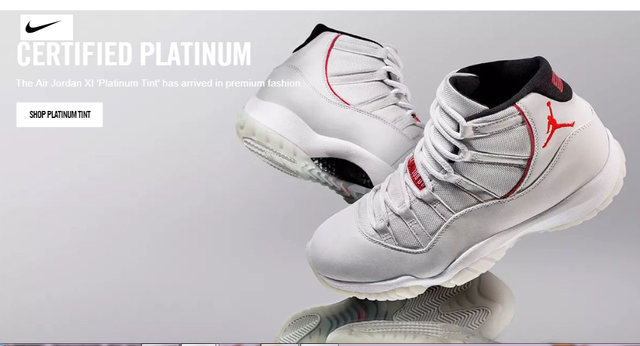 LeBron James - I Believe
Reuters Report Plus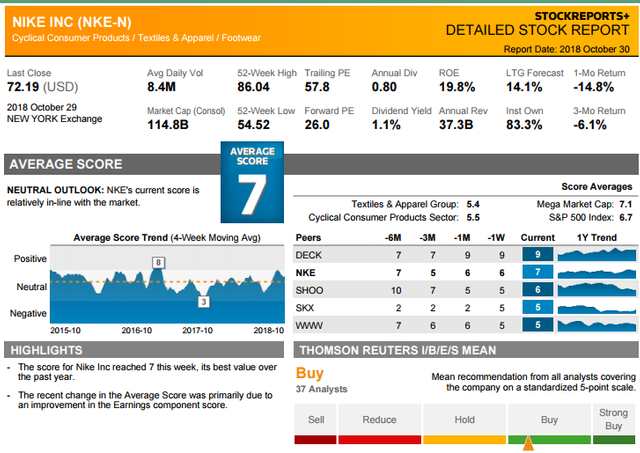 Technical Analysis (NKE)
Weekly Candle Chart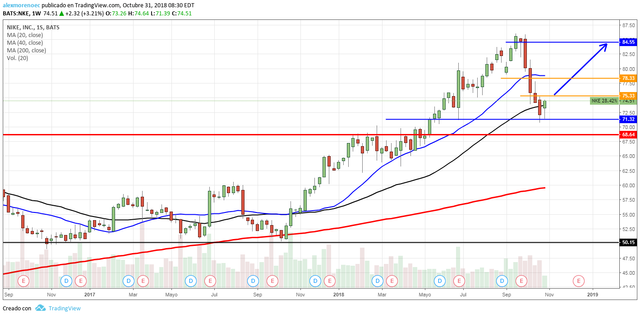 I do not like it for long:
20-period mobile average on prices.
I like it for long:
Double floor in major support in the area of $ 71
Candle Hammer in the last week
Professional Gap Up today.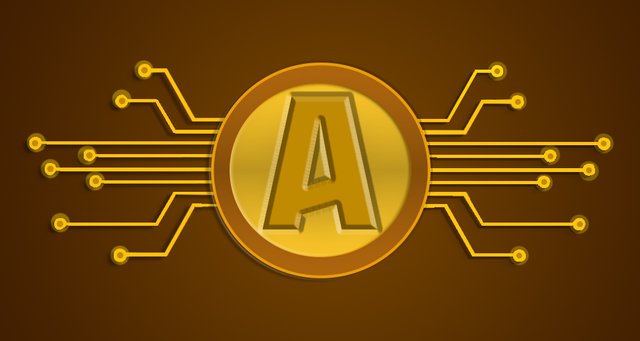 by alexmorenoec
---