Brand New MS 391 STIHL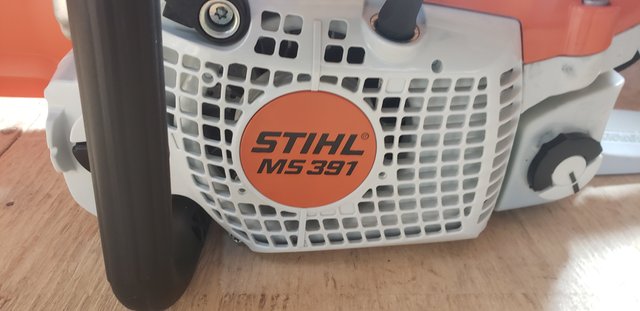 Just got a brand new STIHL MS 391. I have lots of work for it, also plan on sharing my hard work on Dtube and of course when MEOS comes out I will share it there as well.
Worked very hard to get this chainsaw, it should cut through hardwood like butter. It has lots of power, a bit heavy but it should give me better looking arms after this summer. I will give a review on the chainsaw and lots of videos.