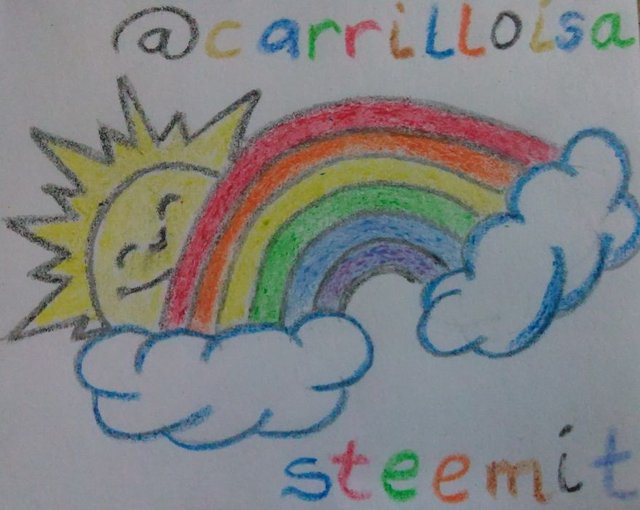 Here of entrance for the contest of
@raptordashzero

And this time I would like to thank @raptordashzero for bringing us the rainbow ... Really when I started to draw and paint I felt great things and remembered that we should be like the rainbow, after any storm we should always fill our life with light and color, let us be like that warm, wonderful, happy sun that awakens us every morning, let us be the light that fills our life with color, despite any adversity.
After the storm, there always comes a rainbow full of color to brighten our days ...
I hope you like it ... Thanks ...