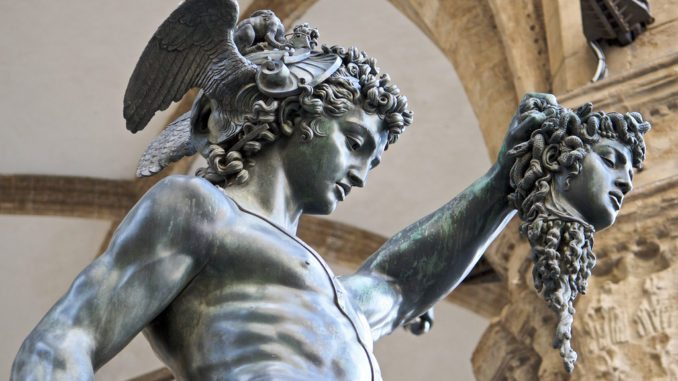 I have been aware of the struggle that has been underway on Steemit for some time concerning two sides. On one we have a monstrous leech draining the life blood from this wonderful place, on the other a group of concerned community members trying to fight a damn good fight fro damn good reasons. To the good guys, I would like to start by simply saying thank you. You have my admiration and my most sincere and humble gratitude for all of the hard work you put in. You are wonderful people and set one hell of an example for us all to follow here on Steemit.
As the flagging war got into full swing I simply watched. It was to high above me for me to do anything about and my involvement wouldn't carry any weight ON STEEMIT. In truth I have carried on with my normal routine figuring the problem would eventually be dealt with and slowly Steemit as a community would right itself. But a little over a week ago a line was crossed when I noticed fledgling users (minnows) began being flagged for simply having good intent or using a certain name on their posts. Users who had no clue as to the full scale and scope of the conflict that's underway getting their accounts destroyed.... and that's when my work started. I involved myself completely... But not on Steemit. I don't believe the battle can be won strictly on Steemit using only flags. I set into motion, and done a great deal of ground work, to put more power into the hands of those on Steemit who want to push back.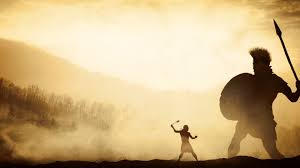 ARROGANCE AND ANONYMITY NEVER SHARE THE SAME ROOF FOR LONG:
Being arrogant and being anonymous consistently never works for long. Mistakes are made throughout.. Normally in the beginning rather than later on. The mistakes that are made and often not seen as mistakes at first. They are. There is always a way to exploit these. An individual can use the best VPN in the world, execute all their online activity through a TOR browser and take all precautions to hide themselves and yet still be found. Make decisions that make their weaknesses easy to exploit, and above all be held accountable in a completely legal yet incredibly inconvenient way. I normally would be loath to take these steps but I'm not going to watch the little guys get kicked any longer without a means to strike back.
So my mission is simple:
1: I will be politely asking that minnows are no longer flagged no matter what they say or do.
2: If that request is not met I will begin to place more and more tools into the hands of those on Steemit to fight back in a variety of ways that haven't been considered yet. As a preface, these are incredibly legal means that would worry any wealthy individual.
3: With each warning I will release a new tool if not complied with. This will be my way of smacking a disobedient pudgy middle aged child who here to forth with has believed himself invulnerable and unknown.
The next post I create will be my warning shot. Though to some it may seem extreme it is only the tip of the iceberg. It will be my polite way of offering a peace and I will back out of the conflict and leave it to everyone else of high rank (60 or above) to deal with. I simply want a cessation of trying to silence minnows for simply trying to have a voice. I think that the flagging war should be restricted to 60 and above and if lesser ranked users wish to have a say or unite they should be able to do so. This is the right to assembly and freedom of speech and will not be silenced by bigger entities.
Now despite my wish for this warning to be taken seriously I fear it won't be. It will be met with denial of nationality, (this is important and you will see why later)y arrogance, and scoffing... Not to mention flagging. The last I could care less about. I do not want to have to release personal details of the main culprit as I do not want to endorse violence or irrational behavior in others towards this individual in the real world. I have those details, so I am genuinely hoping not to have to use them. They are my red button option if reason is not seen and the bullying of lesser members CONTINUES. Before I resort to that method I have a myriad of tactics that I can assure you all are the embodiment of inconvenience, and I will happily share them as I create problem after problem for our problem. Having said all that I genuinely don't want to. The request I'm making I'm making humbly and politely. I will only be assisting @fulltimegeek and those he works with until this request is adhered to. If it is, and if the main self voting culprit stops that one thing (bullying minnows) I will take myself and all of his IN DEPTH personal information and go away. I believe after that, @fulltimegeek and any others working on the good guys side will be able to handle this problem or at least find a compromise. If a group of new users get together to participate then they should be allowed to without fear of reprisal. The self voting fight is not mine to fight so I will not weigh in on it. The next post to come will be the first of my warning shots. It is already underway and you all can take part. It's an approach for you all to use as it will simply add weight to what I have already started and set into motion. I will be patient after the post to see what happens and provide every opportunity for my simple request to be acknowledged. I am not going to engage in comments or what I plan to do next. I don't want to reveal to much. So @fulltimegeek, you now have my help. @iknowwhoyouare has joined your ranks.