All Altcoins Making Gains Today - EXCEPT for Steem! What That Means AND Why It Matters!
You worked hard, invested in the platform and you have the right to power down whenever you want. Right?
Well yes and no. Yes, you can do whatever you want so long as the community let's you get away it. But is it right? No.
The Problem
If you are invested in the community you will be doing your part to help it grow and flourish. Instead of being a parasite preventing the platform from growing. What? Yeah, do you have any idea how much difficult it is for Steem to appreciate in value when there is constant selling pressure against it? Nearly impossible.
The Solution
Well... how do I withdraw money then that I worked hard for and invested. Most founders so not have that liberty. If they believe in their platform they stay invested. The cash out when they go public. But with Steemit it is different. You do have the opportunity to help grow the platform without hurting it by continuing to sell against it and make money in the process. You are reward in Steem and SBD. Simply cash out of your SBD rewards weekly. Yes, you need to contribute to the platform to earn SBD. But again we are talking about growing the platform not destroying it.
The Mindset Steemit Needs For Success
I do not believe anyone is intentionally hurting the platform on purpose. I believe they have no idea how powering down is effective the long term viable growth and success of the community. That is why I am writing this post - to help bring awareness how those whales powering down are hurting the platform. Simply produce content, get paid in SBD and cash that out to help the overall success of the project instead of placing constant pressure on the growth of the platform by powering down.
You can find which whales are powering down here, SteemDown.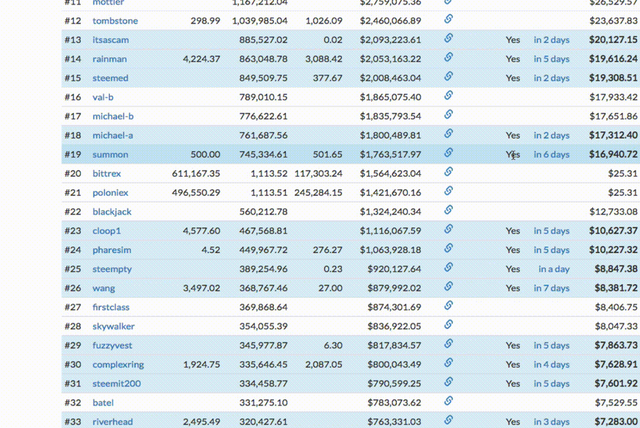 This was a public service announcement to help support and grow our community. Thank you for your time and attention.