Organ transplantation is arguably one of the greatest discoveries of the 20th Century. It is considered one of the top five greatest miracles in the field of medicine. The ability of organ transplantation to give someone a second chance in life is truly overwhelming.
Organ transplantation has progressed over time with improvements in surgical methods which has made the procedure even more safer. Despite the progress in medical and surgical techniques, the shortage of organs still remains a world problem not totally due to the unavailability of donor organs though.
As a matter of fact, finding more organ donor can only solve half of the problem because most donated organs often become unusable as doctors do not have much time to carry out a total assessment on the organ's functionality before it becomes inviable and cannot be transplanted. Now that is the major problem, which implies that only the healthiest of limited organs get to the very long list of waiting recipient and a lot of potentially useful organs especially lungs gets discarded after harvesting.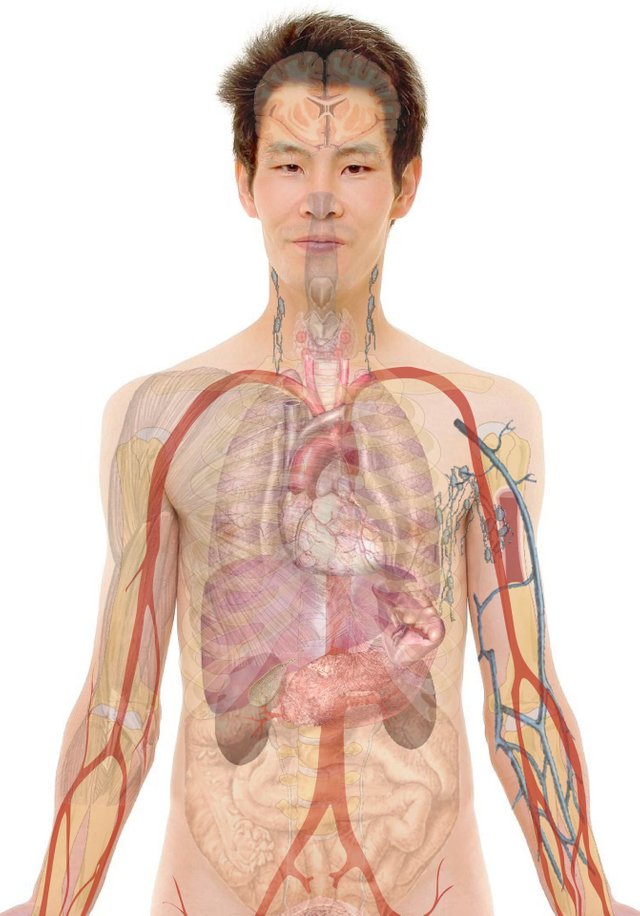 image is licensed under CCO 2.0
One might ask what really goes wrong with organs in transit? How can they get damaged and lose their viability? Well, here is the thing, when organs are harvested i.e. removed from the donor, they are deprived of oxygen and blood supply and as a means of damage control they are refrigerated but then we all know that when biological tissues are refrigerated they last longer but not forever, this is because the cells continue to metabolize and function at a more slower rate when refrigerated, about 10 times slower.
Take for example for those of us who aren't really so conversant with these science stuffs, when you cook in your homes or buy meat to make stew say for the future lol you tend to store them in the refrigerator as a means of preservation and it works perfectly but that doesn't mean that the meat is as fresh as when the animal was just killed or the soup as fresh as when you just cooked it no way, you would have noticed the difference if you do this a lot.
Now you can see there is a limit to how long cells can stay alive in refrigerated condition and when it comes to organs it's even more complex because it's not like when an organ is harvested from a donor it's placed on a Plata and put right into our regular refrigerator no not at all. The technology involves profusing the organ with a solution specially prepared to protect the cells from swelling and then refrigerating it to reduce metabolic rate. The longer the organs are stored in this conditions the higher the risk of it not working at all and even if it does work it's most likely going to work for a shorter time.
Allow me to introduce to you an amazing concept that is changing everything for organs in transit, what if I told you that......
---
Cold is great but warm is better
---
Naturally, organs are actually designed to operate at normal body temperature so why not store them at body temperature as well?
Cold storage of organs is a direct opposite of organs natural requirements, how do I mean? Look at this carefully; before organs are harvested from the donor they are supplied with blood and oxygen at normal body temperature but once they are harvested, both blood and oxygen supply is cut off and they are placed in a very much colder environment compared to the body temperature where they remain inactive or should I say static, did you get the picture yet? Even though cold storage has been effective for decades, but as pointed out it has major shortcomings and that brings us to Ex VIVO ORGAN PERFUSION.
---
WHAT EXACTLY IS EX VIVO ORGAN PERFUSION?
Ex vivo organ perfusion is a great idea which has been alive for quite a long time now, the first glimpse of the idea was a sketch made by Leonard da Vinci in his notebook. In 1935, a glass perfusion pump which kept cat and other bird organs alive at body temperature for 21 days was built by aviator Charles Lindberg and Noble Prize winning physician Alexis Carrel.
The term ex vivo simply means outside the living body. It is a medical procedure in which biological tissues, organs, or cells are removed from a living body in order to carry out a treatment procedure with minimal alteration of natural conditions.
Perfusion on the other hand simply means to pour over or through. Considering our topic of discussion, perfusion is the process of delivering oxygenated blood to biological organs or tissues. For a proper understanding of the term perfusion, we need to take a peek into our blood circulatory process.
A heartbeat is of two cycles the Systole and the Diastole, during the systole being the first cycle, the chambers of the heart contract and forces oxygenated blood into the arteries. These arteries carry the oxygenated blood to the organs where oxygen has been removed and the unoxygenated blood from those organs is returned to the heart via the veins, this is the process of perfusion. In the second cycle being the diastole the chambers relax and it's filled with the returned unoxygenated blood which gets reoxygenated and the whole process is repeated.
So basically Ex vivo organ perfusion simply implies removing a donor organ via surgical procedures and keeping it alive outside the body while perfusing it with oxygenated donor blood as described above but in this case, the whole process is carried out by an Ex vivo organ perfusion device which the organ is connected to.
Ex vivo organ perfusion device stores organs in near physiological state while outside the body, Unlike ice the device stores organs at near body temperature alive, as it continues to breathe, beat, or produce bile depending on the organ.
The whole procedure ensures that the organ is kept alive for a longer period than in the conventional cold storage. This affords doctors more time to assess the organ's working conditions before they get to the recipient.
---
Why Ex vivo Organ Perfusion Systems: The Time Factor
The discovery of Ex vivo organ perfusion technique is obviously a key discovery which by greater margin extends the viable period of organs outside the body. Over the next couple of years, thanks to this amazing discovery there should be an increase in the number of viable organs for transplant, a reduction in the long queue of waiting for recipients and improved outcomes in cases of successful transplants.
Most of the benefits of Ex vivo organ perfusion is time-based and it is a very important advantage if organs can be stored for longer periods.
This technique affords physicians a lot more time to monitor and asses the functionality of the organs before it gets to the recipient. This alone is the major reason why most lungs are discarded after harvesting from a donor because in most cases of organ transplant, especially in the case of lungs transplant, recipients usually die if a transplanted pair of lungs does not work properly this explains why physicians do not take chances but discard any organs they aren't really sure of.
Here is another scenario where the time factor comes into play in organ transplant. Before the transplant occurs physicians have to find a donor match for the recipient in terms of similar antigens, this is because the more similar the antigens of donor and recipient is, the less likely that the organ would be rejected hence the need to match donor and recipient.
Now, what if the donor match for a recipient is about 8hrs away what happens? known fully well that with the conventional cold storage organs do not have that luxury of time and become inviable after about 4hrs for the lungs in particular, but with Ex vivo organ perfusion, the lungs could be transported alive in a portable box while still breathing for up to 12hrs amazing isn't it? At the time of writing, research is being made to explore the potentials of using Ex vivo organ perfusion technique to store organs for up to three days.
During organ perfusion organs continuously receive oxygen, medication and necessary nutrients required to meet metabolic demands as though they were still inside the human body. Organs harvested from a donor could become more healthy and more stable before transplant in cases where there is a little damage at the time death Cardiac death or brain death.
Haven made a lot of studying on the Ex vivo organ perfusion technique I would conclude this by making a little contribution to the better use of this amazing discovery.
Am of the opinion that aside transplantation there could be other use cases and am looking at treatment in isolation how do I mean? I mentioned above that donor organ could receive medications during perfusion as part of pre-transplant preparations.
Have you ever considered limb transplant? Yeah people get a limb transplant or sometimes just the forearm transplant but just like every other transplant procedures there are always some issues with finding a matching donor in terms of blood type, tissue type, comparable ages and sex between donor and recipient, hand size, muscle bulk amongst others not to forget there is also the risk of rejection as with organ transplantation and also the problems associated with the use of immunosuppressant drugs which includes the risk of serious infections, cancer of even damage to the kidney.
The major reason people get a limb or any part of the limb transplant is due to amputation. Now that said, considering the possible issues that could arise from this, what if there isn't need for a donor?
Note that amputation is usually required to avoid the spread of a disease or an infection to other parts of the body, say the heart where it might become life-threatening and in most cases, these diseases or infections could be treated but since it won't be long before it spreads and become threatening amputation becomes the fail-safe.
Ex vivo perfusion technique could use some application in this case don't you think?
Amputated limb, instead of being discarded could be perfused Ex vivo using a device similar to organ perfusion device where it is supplied with the necessities it requires to continue functioning including oxygen, blood, induced muscular activity, artificial nerve innervation etc.
During perfusion, while the limb is still functioning properly and no risk of the disease or infection that lead to amputation spreading to any part of the body it could then be treated in isolation till it's fully cured afterwards its sewed back to the patient as though he was having a transplant that in this case there is zero risk of rejection and the use of immunosuppressants totally eliminated.
Although this might be more complex compared to organ perfusion in my opinion, it fixes all the issues I pointed out above that arise from getting the limb from a donor.
For the records am totally not a big fan of any form of human transplants but then that's what we got at the moment, although there is a possibility that organs and body parts could be regenerated from a patients body tissues and stuff like that I think that would be better.
Thanks for reading.......
Refrences
Preserving and rejuvenating donor organ using Ex vivo perfusion
The Future of Keeping Lungs Alive Outside the Body
Keeping lungs alive outside the body
Machines keep donated ogans alive outside the body
Keeping livers 'alive' boosts transplant success, trial finds
@steemstem is a community-driven project that now runs on Steem for more than 1.5 year. They seek to build a community of science lovers and to make the Steem blockchain a better place for Science Technology Engineering and Mathematics (STEM).

@air-clinic is the first of its kind, a hospital built on the steem blockchain, it's a place where we learn amazing stuff, get to meet lots of amazing steemians. We also get rewarded for making a quality health-related post via air-curie and also non-health post. @air-clinic is a lot of fun every evening by 8 pm UTC, we get to discuss very interesting topics on the clinic-FM.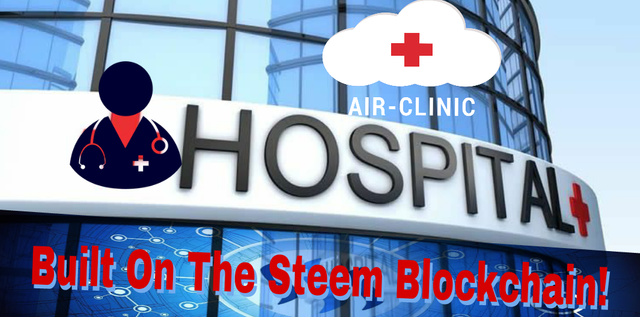 @promo-mentors is a community of new and veteran Steemians and we are always on the lookout for promising authors.
I would like to invite you to our discord group https://discord.gg/vDPAFqb
When you are there send me a message if you get lost! (My Discord name is the same as here on Steemit)