Differences How GPS Navigation Works with GPS tracker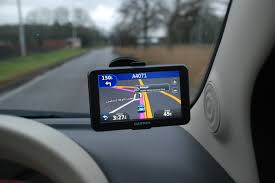 the reality between GPS Navigation and GPS Tracker has a different function even though it is actually the same use of satellite jets to know the location of the vehicle. Now let's find out more about how GPS navigation works with GPS Tracker.
GPS Navigation is a radio-based device that provides a set of coordinates, speed, and time position information to the user to reach a particular location. Usually GPS Navigation functioned as a travel guide and GPS Navigation placed or installed where we are easy to see.
GPS Tracker is more enabled to provide the position information of a vehicle from the history or real-time journey when the car was running. In addition GPS Tracker is also placed hidden so as not known by others is intended if your vehicle is stolen, the thief does not know the GPS Tracker position is installed. So you can take further action if you want to be shut off remotely, want to be monitored while reporting to the authorized parties or so forth according to the features of GPS Tracker that you install it. Now let us know more in more detail about how GPS Tracker works.
Each region or region in the hemisphere is affordable by at least 3-4 satellites. In fact, every new GPS can receive up to 12 satellite signals at once. Where the natural conditions also affect it when the sky is clear and free from obstacles, it can make GPS easily catch the singal sent by the satellite. The more satellites received by GPS the higher the accuracy will be.
When the GPS receives the coordinates of the Earth's position information from at least 3 satellites, the GPS sends the GPRS signal through the BTS (tower operator) to the intellitrac server where in the intellitrac server all vehicle positions will be processed first to obtain location information, and others then the data can be displayed through a web browser, desktop applications, mobile client browser (mobile phone) and so forth.
This GPS Tracker uses the same SIM-Card with a mobile phone to connect between GPS Tracker with mobile phone or computer using GPRS signal and usually using GSM signal.
To know the other features of GPS Tracker read also Find a Proven Motorcycle Security Effective, GPS Tracker Motor answer.
So little explanation of how GPS Navigation works with GPS TRACKER. Lots of advantages that you will get if you have a GPS Tracker installed in your vehicle, because in times like now many criminal acts that threaten not only your vehicle but your wife and child such as theft, robbery and so on.