My Favorite Gadget In The History of The World This Week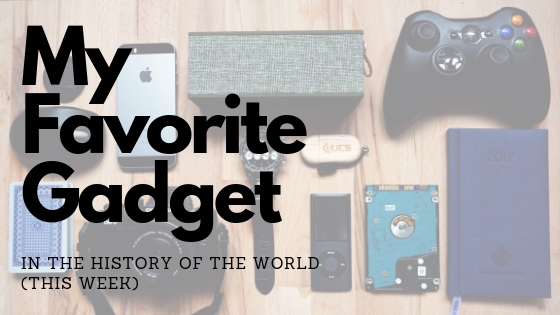 I have a ton of gadgets around here, but only one that fits the bill as a favorite right now. That gadget is my Dovpo Topside Squonking Vape Mod.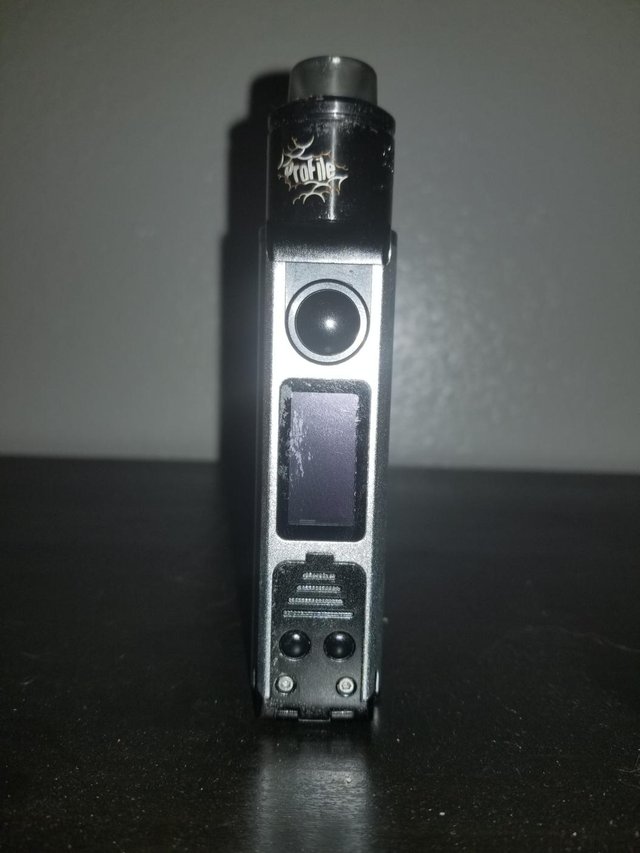 Wait, what is that?
In a nutshell a Vaping Mod is just a housing for a battery that allows you to heat up a metal element. For this use, the element is wrapped around cotton to help wick Vape Liquid to it which in turn turns the liquid into vapor. That vapor is then inhaled and closely simulates the act of smoking cigarettes.
This device is what allowed me to kick the smoking habit 6 months ago, and they're just about everywhere these days.
What makes this one special?
Well, it's a squonk mod for one. Typically you would drizzle your liquid over the element in this type of set-up, vape until it's gone and rinse and repeat. That can get quite messy, so a squonk allows you to fill in inner bottle with your liquid and lets you give the bottle a tiny squeeze when you need more liquid on the element. This particular model is the first (to my knowledge) that allows you to fill the bottle without having to remove it from the housing. It's quite convenient to fill once and be on my way.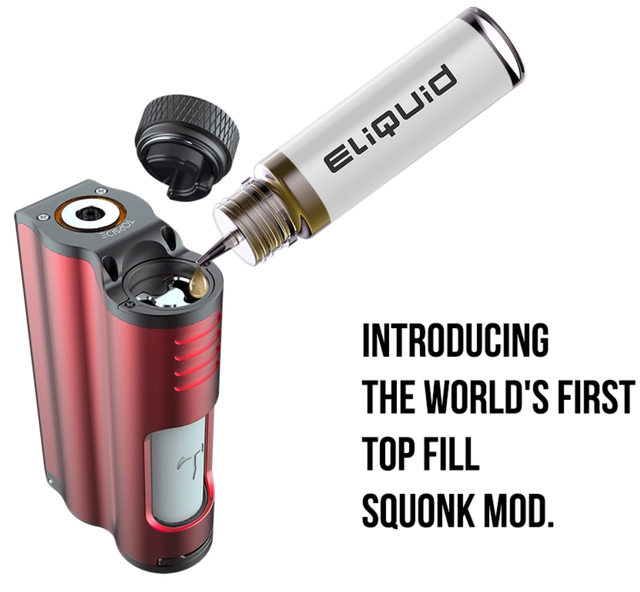 Picture from manufacturer
See? Easy!
---
The only thing that have an issue with are the batteries that this thing requires. It's a single battery box that can use an 18650 or a 21700 sized cell. Never heard of those? Well, unless you're into vaping, few people have. Fortunately they're easy enough to find on-line, are rechargeable, and tend to last most of the day on a single charge with my driving 60V through it all day.
But are these things safe?
Well, I won't tell you that they're healthy but I can tell you from personal experience that they are better than cigarettes in terms of my ability to breath and no longer smell like a city street. There have been some news articles about these things exploding and injuring people. Like most news, they fail to mention that the ones that do explode are either super cheap OR the people are using what's called a mechanical mod. A mechanical mod has no regulating chip in it to sense and disable the device in case there's a short. Safe battery control with making sure there are no areas where extra metal can touch the batteries go a long way in making sure you keep your face intact.
So that's it, that's my favorite gadget that I'm currently using, which barely beats out the Christmas morning I was able to open an Intellivision home video game console.. But that was nearly 40 years ago now.. So quitting smoking won out.