Building a modest Desktop PC with gaming and edition capabilities. (EN)
Building a modest Desktop PC with gaming and edition capabilities.
I write this post in order to contribute with the project that i've done here at home, of assembling a computer that is able to serve for relaxing,watch movies and play a few games on the living room TV but that was also able to "play" a little bit with 3D software or graphical software that require that extra push from the hardware
The criteria used in my personal case was:
• CPU I7 or I5 8th gen
• GPU DDR5
• RAM 8 GB DDR4
• SSD
• Wireless peripherals to grant portability from couch/desk
You can build nice machines for substantially lower values compared to all in one packs offered by manufacturers or retailers, this applies to desktop area... laptop is different for now..
After several searches on the nearest store.. the chosen components were these:
• I5 8400 - Best Quality/Price
• Z370 A-PRO (For 8th gen chipsets there is no compatibility with z100/z200 series....Thanks Intel!!... another 50 bucks had to be thrown )
• GTX 1060 3 GB – More than enough and able to support at the moment any game/software with good graphics and resolution
• RAM 16 GB DDR4 (The 3D software...)
• SSD 250 GB + HDD 500 GB
• Power Supply 650W
• Keyboard + mouse wireless
• Gamepad wireless
When you have nothing and you have to start from scratch , the costs are bit higher because we have to buy lot's of small s*** , but i can say that the engine was built for 600 € +/-, a modest value for the machine built compared to other complete solutions.
Assembly of all parts
Here i understand that it can discourage the less handy people, but this ain't rocket science! Every component has a different "communication" and power connection, and basically it is very difficult to make it wrong. And of course there are a thousand different guides and sources of how to do it, either provided by other users or the manufacturer himself.
Have you ever assembled a 500 piece puzzle? It's so much easier than that...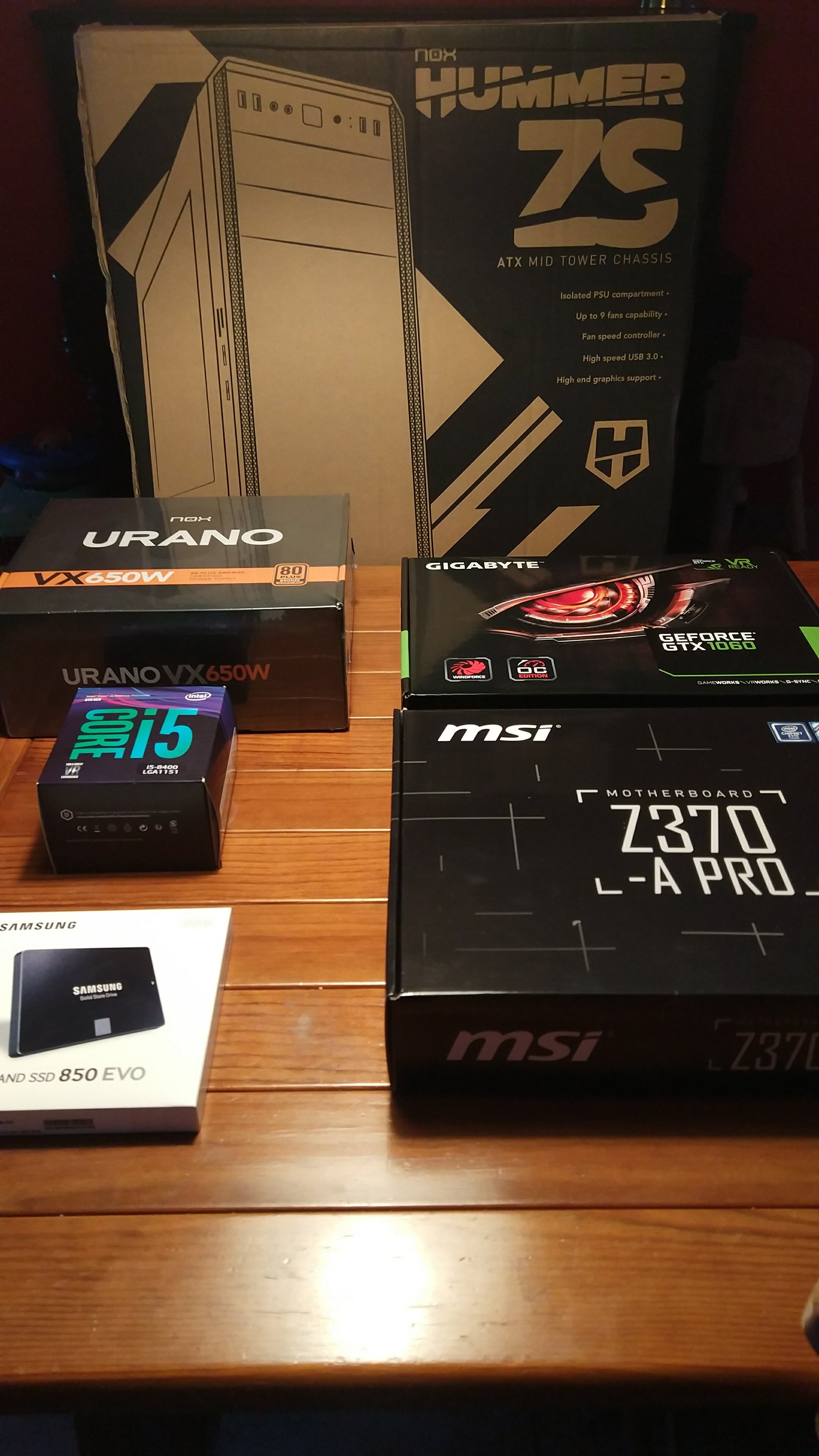 The steps taken were the following:
• Preparing the ATX chassisP
• Assembly of power supply in chassis
• Assembly of Motherboard
• Assembly of CPU on Motherboard
• Assembly of RAM on Motherboard
• Assembly of SSD and HDD in the ATX chassis
• Assembly of GPU on Motherboard
• Connection and fixing of all cables inside the ATX chassis.
First start ( Will it burn?)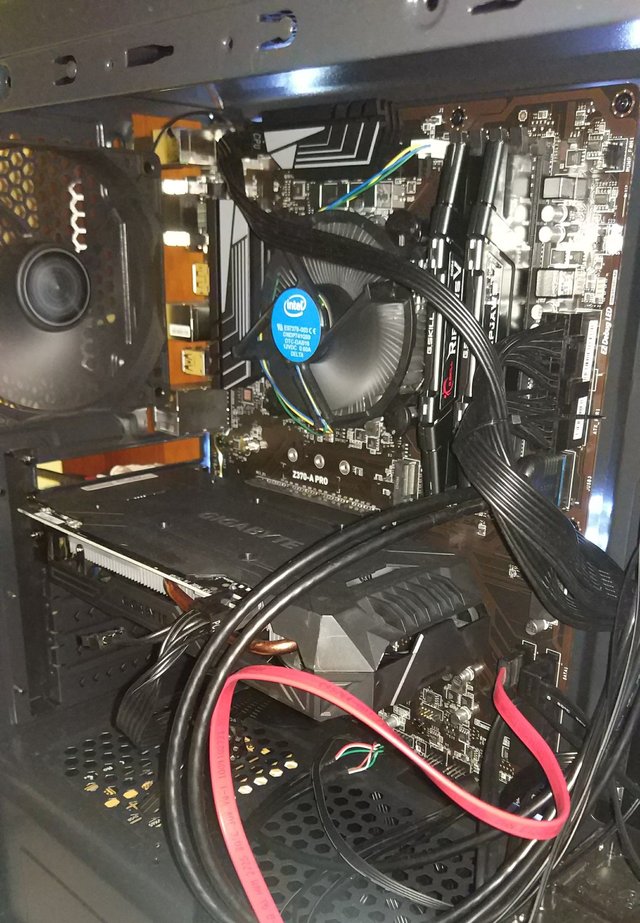 USB PEN creation for installing the Operating system, manufacturer website visit for downloading latest firmware drivers of each component and voilà!!!
A PC that runs everything smoothly and fresh and able to mine something if i want to.
I hope that it helps you at least to consider building it yourselves on your next time buy of a computer.
Peace!