Why I'm Bullish on Stellar Lumens
When it comes to architecture, team and potential, very few cryptocurrencies compare to Stellar Lumens. The open platform for financial products has quickly emerged as one of the most dominant cryptocurrencies on the market. It is currently ranked eighth in total market cap with a price-per-coin of around 42 cents.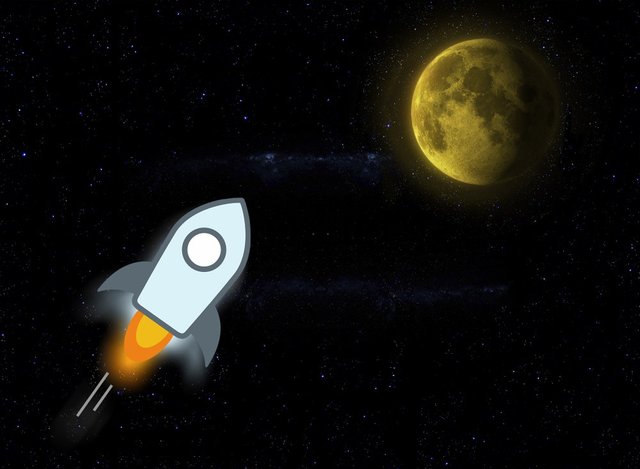 Stellar's XLM token is on my short-list of top cryptocurrencies. Those of you who are new to the digital asset market should pay extra attention to XLM for reasons that go far beyond its current price point or market cap.
Partnerships
With the exception of Ripple and Ethereum, very few crypto projects have announced high-stakes partnerships that match Stellar's in terms of excitement or potential. Last year, Stellar announced it was partnering with Dow blue-chip IBM, which will provide the network with eight new validators. The Stellar company has also confirmed that 30 financial institutions have signed up for the blockchain banking project.
By partnering with IBM, Stellar intends to bring digital currency adoption mainstream by making it easier for consumers and businesses to transact in the new technology. The initiative will also allow financial institutions to move money across borders.
Business Appeal
As the partnership with IBM demonstrates, Stellar has stronger business appeal than most digital currency projects up to and including bitcoin. Even if we don't factor in the IBM deal, Stellar purports to make XLM a viable monetary unit.
Although cryptocurrency has the word "currency" in it, the asset class behaves more like a commodity than anything else. Stellar, much like Ripple, dreams up a world where cryptos can be used by businesses and consumers to purchase products and services and send money across borders.
Stellar is also more popular among crypto purists because, unlike Ripple, it operates in a decentralized world. That was kind of the point behind cryptocurrency in the first place. Stellar doesn't need to sacrifice this core feature to bring crypto adoption mainstream.
Emerging ICO Platform
We've written before about Stellar's potential to become the next major ICO platform competing alongside Ethereum. The protocol actually goes beyond Ethereum in its handling of the so-called gas problem (basically, ether transactions become more expensive at higher price points). Stellar does not require gas to execute programs and has a tiny transaction fee, making it highly attractive for developers.
The protocol also allows startups to customize everything from token distribution to payments and up to special offers. Basically, the Stellar protocol is more than capable of meeting the diverse needs of a rapidly evolving industry that already cuts across at least two dozen sub-sectors.
One of the most appealing features of the Stellar platform is the embedded decentralized exchange. Tokens that launch on the platform do not need to get listed on third-party exchanges to become available to the wider market.
Jed McCaleb
An investment in Stellar Lumens is essentially a vote for Jed McCaleb, the crypto pioneer who has had more positive influence on the market than just about anybody. If you haven't heard of Jed, it's probably by design. He tends to keep a fairly low profile, doesn't tweet much and, unlike Justin Sun of Tron, has no interest in fueling the hype machine.
McCaleb was the founder of Mt Gox, once the largest bitcoin exchange, as well as Ripple, which is now the third-biggest cryptocurrency by market cap. Suffice it to say, he's had tremendous success in the digital currency market and it would be foolish to think he isn't applying the same expertise to Stellar.
These are just some of the main reasons why I intend to hold Stellar Lumens as a long-term investment alongside bitcoin and Ethereum. While I'm very bullish on the platform, if anything changes in my evaluation I'll be sure to let you know. We take the disclaimers below very seriously, and I have no contact with the Stellar project outside of secondary research.
Disclaimer: The author owns bitcoin, Ethereum and other cryptocurrencies. He holds investment positions in the coins, but does not engage in short-term or day-trading.
Featured image courtesy of Shutterstock.