Stellar looks promising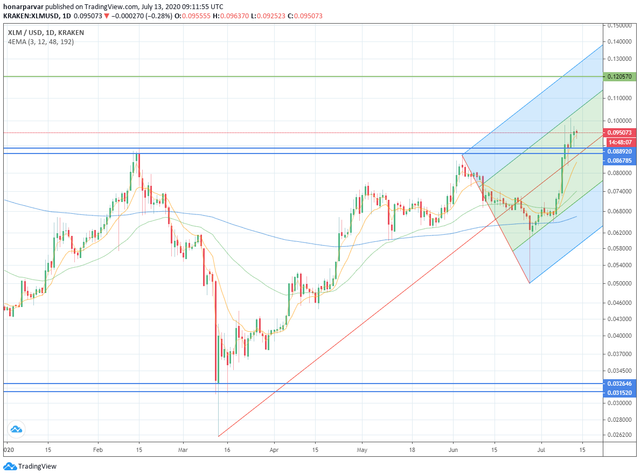 in the daily chart of Stellar, which I have been looked for in years and fundamentally I can't fall in love more with it!; you can see a beautiful pivot break up!
I have set my long position on above support (shadow of the pivot candle) and my first TP level is the green line above.
to have a better understanding, let's see the bigger picture (same time frame):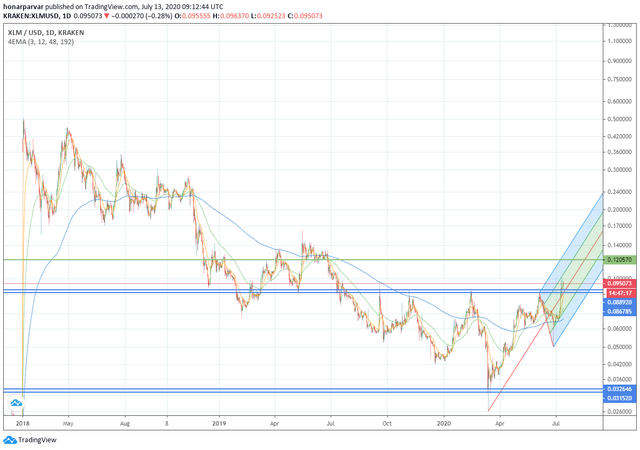 Stop loss below the orange moving average.