How to exchange XLM to fiat money and not to lose them?
Have you heard that the Blockchain.com wallet gives away a total of $125,000,000 to their users in the form of XLM? We are not here to promote this airdrop but if you are about to join it, we would like to help you with exchanging XLM to fiat money (EUR, PLN, USD or GBP). Please keep reading our post to find out how not to lose your free coins. As an example, we will use our platform. 
First, let's go through the deposit process. To transfer Lumens (XLM) on your BitBay account, you need the following things:
- Your deposit address,
- Memo ID,
- XLM coins :) 
What is Memo ID?
Memo ID is your unique ID for XLM deposits. It's necessary to add your Lumens deposit correctly. Without Memo ID the exchange platform is unable to identify a recipient of deposit which creates significant problems with recovering funds.
Where to find deposit address and Memo ID?
You can find these after logging into your BitBay account in Wallets tab -> XLM -> Deposit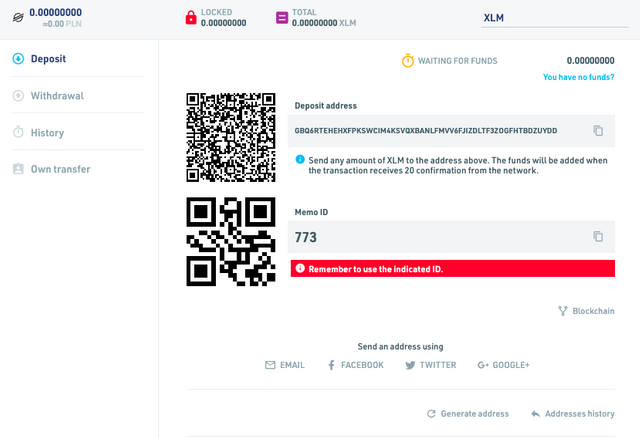 How to send XLM? 
Having all the necessary information we start a transfer from a wallet (here: Blockchain.com)
- In "To" tab paste your deposit address,
- "Enter amount" - type in an XLM amount you want to send,
- "Description" - type in a comment (optional),
- "Memo" - enter your unique deposit ID (Memo ID).
Important! - before you accept the transfer doublecheck if all the data is correct.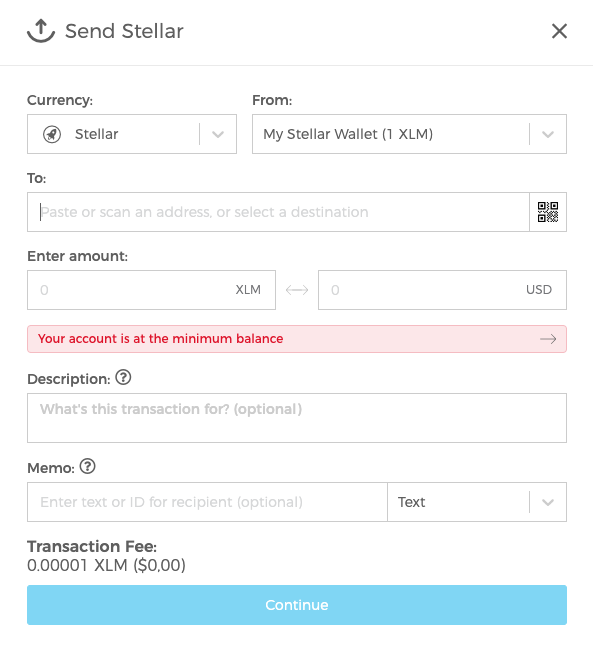 How to exchange XLM to fiats? 
First, you need to have a BitBay account :) 
Now, you can sell XLM and receive fiats (USD, EUR, PLN). Thanks to our internal fiat exchange service you can also exchange fiat money (for example PLN to GBP).  
Choose "Exchange" from the left menu and use "Quick transaction" (type the desired amount of XLM you want to sell, and our system will automatically choose the best offers for you). 
After finalising the transaction, fiat money will immediately appear on your account. Now you can withdraw FIAT money using:
Remember that you can withdraw funds via bank transfer only to the bank account from which you made the deposit!