Yes, I'm officially 'off my meds'! As I wrote recently, I have a 2.5 year SSRI/SNRI addiction, after being put on the max dose of Effexor (venlafaxine) to combat severe depression and PTSD.
The depression is managed now, and the PTSD has faded somewhat to the background. I won't trouble you here with the side effects of SSRI and SNRI drugs, as you know how severe and distressing they are. It's time to break the pharma addiction.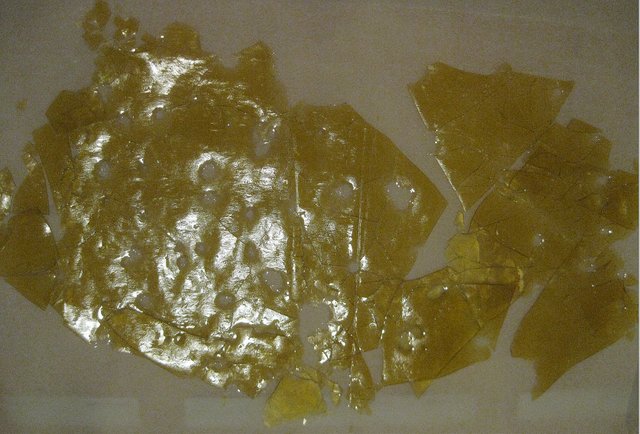 Cannabis is my medicine. It replaces ALL my prescriptions, which included:
the maximum human dose of venlafaxine (as a male, I got even more than the average patient, lucky me)
oxycontin/oxycodone (percoset)
codeine/caffeine (tylenol 3)
ativan (lorazepam)
lots more
Benzodiazepenes are a crime against humanity (this is coming from a former psychiatric nurse with addiction specialty). Short term, for very sick people, yes. Almost any other application? NO!
And if I have to tell you about the opioid crisis in North America right now, where have you been? It's killing hundreds of people every month here in my town, for years, and it's only getting worse. When I had a kidney stone, I begged them for the strongest opiate possible (and they gave it to me). It was barely enough, but it got me through the worst of it. But for chronic use? Anything from the opium/heroin poppy? No way.
I have chronic pain (possibly fibromyalgia), sleep disturbance, undiagnosed neurological condition (possibly Fasciculation syndrome), partially-treated PTSD, chronic fatigue (both general and muscular), vision/hearing loss, and more. It all began at the same time (3 years ago). My story is incredibly familiar online. Diagnosis is slow to impossible for most. My doctor is useless except for delivering babies (she did both of mine). I'd love to get a new one but almost nobody in the area is accepting new patients. The few that are don't speak English. Walk-in clinics don't diagnose chronic conditions. Until I have money, no real health care.
So like I said, cannabis is my medicine. It keeps me functioning, keeps me out of addictions, keeps me happy and healthy and able to participate in society. It's the only medicine I need.
Sadly, it's very expensive because of prohibition of cannabis. "Legalization" was just monopolization of the industry, a corporate takeover. Gardeners and patients are still going to prison for it, so it's not really legal at all. It should be much cheaper, but this ongoing criminalization keeps prices artificially high. But I'm willing to pay.
It was several hundred for that slab of nearly-pure THC in the photo. That will last my wife @MediKatie and I the whole month. Someday, we hope to have the freedom to grow and extract our medicine ourselves. Until then, we buy it from the black market, the only source. Extracts aren't available legally yet, and when they do become 'legalized', they will be much lower quality and much higher price, just like the legalized bud. No thanks.
So the medicine that keeps me alive and healthy is not only not covered by the medical system I pay taxes for, but I'm an outlaw at risk of 14 years in prison. That's one way you can tell it's a corrupt corporate monopoly in play here, not a free and fair market by any stretch of the imagination.
Today was my first day without venlafaxine going in. It will take a couple more weeks for it to be completely gone, but for the most part, the benefits have already left me. Now I'm just going through the withdrawals, and then finally the last of the side effects will fade, and I'll be free.
Grow (and medicate) in peace.
DRutter