Yessss! I am terribly excited for this coming Christmas! You want to know why? It's because there will be new christmas music!
What's so special on this year's Christmas music? Of course you may heard from @angeljames right? It's called I Hear Sleigh Bells.
This year @steemxp will also be joining hands together with Bondfire community. Their aim is to sell 500 copies of the Christmas album and 100% of the profit sales will be given to Jireh Home, Tuaran.
Does the album accept SBD? The answer is YES! You can purchase the album with only 7SBD! PRE-ORDER is already available in Google Form, you can click the link here http://bit.ly/bondfirechristmas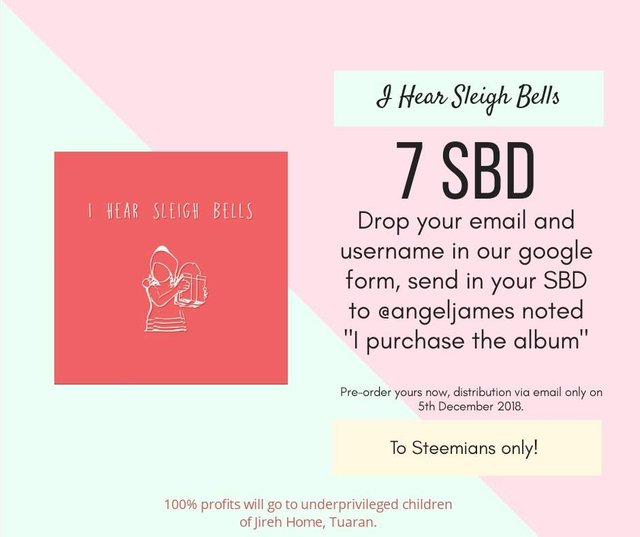 Yes! There is a snippet from this album! Yeah can click this link below
There will be 10 local musicians in Kota Kinabalu featured in this album. 10 songs altogether with their own original christmas song! Another new Christmas song list will be added to your playlist this year. Who knows it will be your next favourite Christmas music right? So place your order right now, with just 7 SBD you already help the unfortunate children in Jireh Home this year!
Posted using Partiko Android