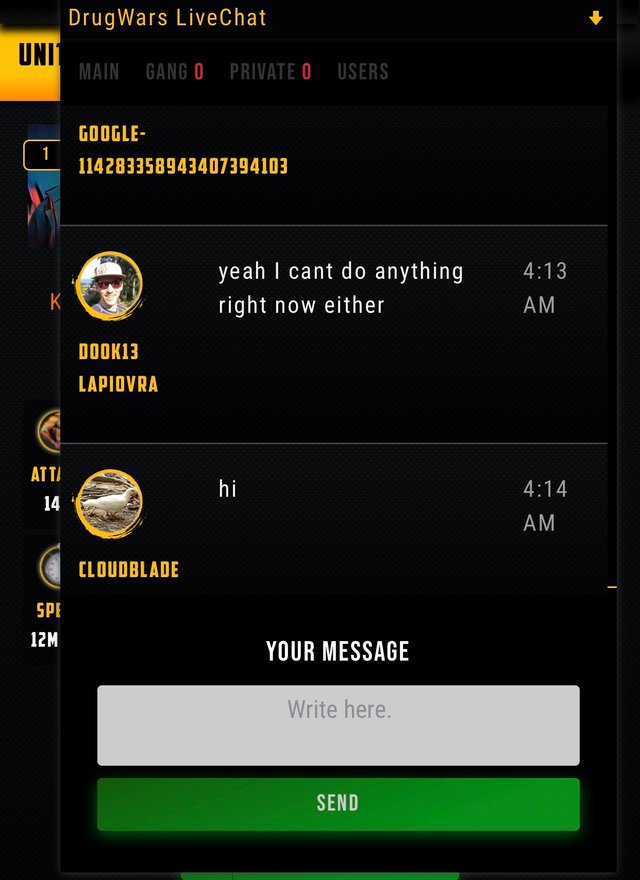 Recently @drugwars has update their system so we dont have to flood our wars result in partiko and still being reward base on our phanteon level .
It was a good update because it reduce or steemit wall with result sharing .
The latest update that i realise is drugwars livechat on phone . I seldom use laptop to update the games . But what i like here is instead of discord , the gang can chat freely in on platform .
This is goos update . I hope to see more good update from developer.
STEEM ON
@tommyl33 still on travel in philippine (Mabuhay)
Posted using Partiko iOS