Unexpected night out
Lately because it's getting closer to Chinese New Year so soon, my schedule is really packed up recently.
It's like a routine everyday work work and work.
So yesterday was one of the best day of this week, where aftet I've done my work my bestie asked me out for satay time as our tea break.
Since her boyfriend is back for the holidays as well so why not.
Had so much to catch up with both of them.
Little did i know that this tea break is going to turn out to be a whole night out. 😂
Hahaha.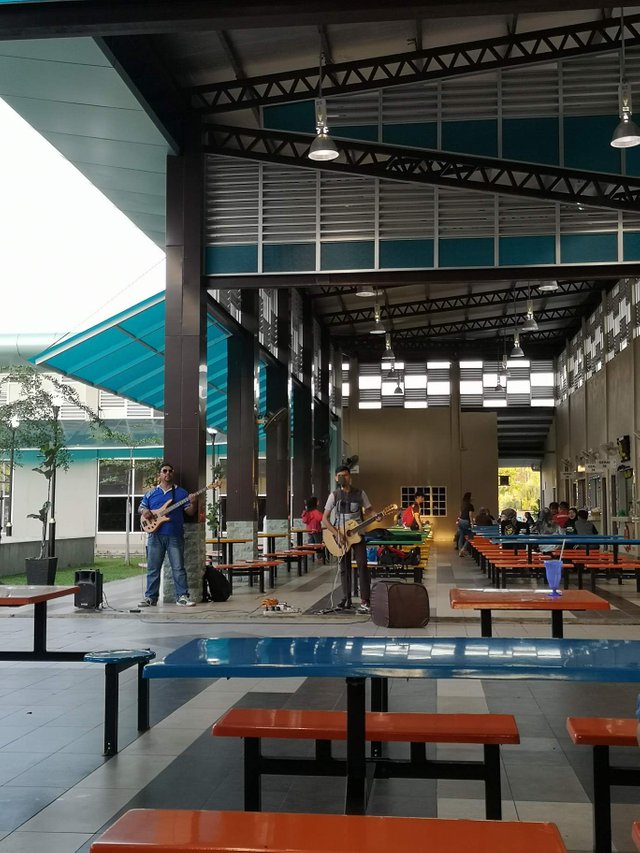 We went to Medan Selera for our satay time and this is new, some guys busking in that area.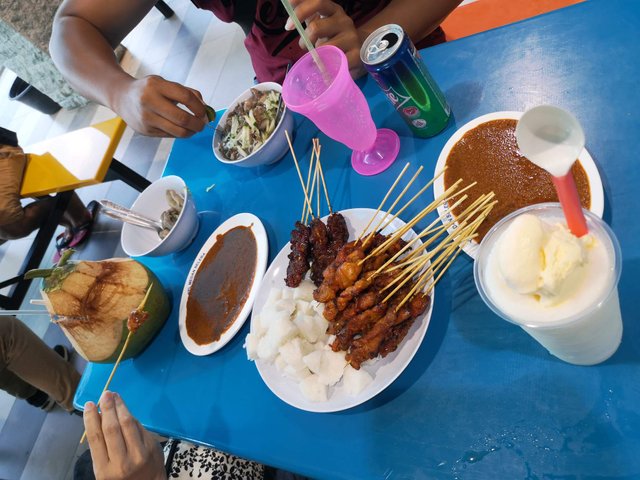 Our very very heavy tea break.😂
Turns out, we nearly cannot finished it.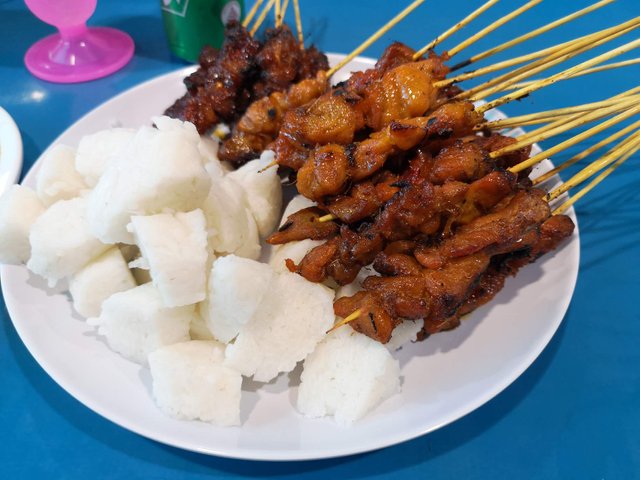 Yummy🤤
But after done eating, my friend said lets go and have a walk which leads us to the mall.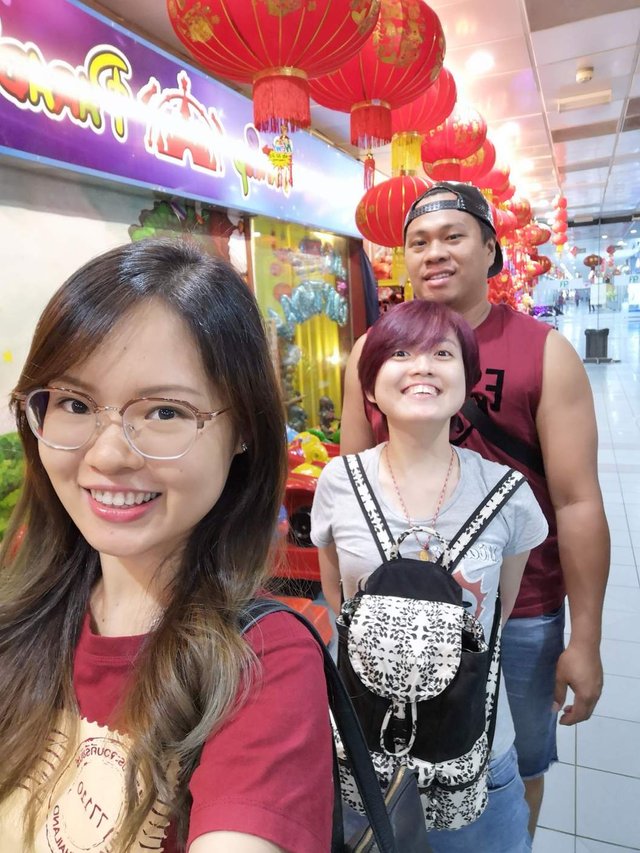 Us snapping a welfie because of the background decorations which makes us feel like it's already Chinese New Year.
😂😂😂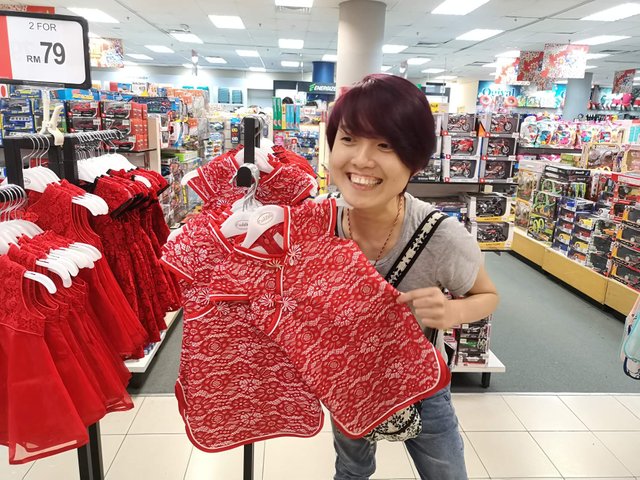 While wondering around, i saw this super mini cute cheongsam at the kid's section.
I told my friend, awww this is just too cute! I think it suits you. 🤣🤣🤣Hahahahaha!
Then she suddenly hold the mini cheongsam like that and laugh.
We were actually curious about the price but got shocked after looking at it and we just walked away. Hahahaha..
These days when babies or kids clothes cost more than adults clothes.🥴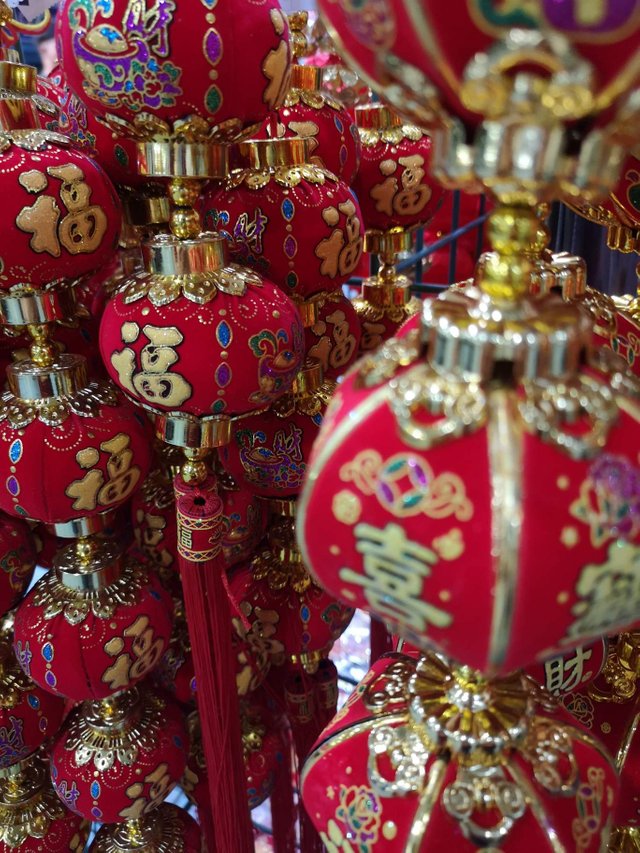 I realised most of the shops are already selling Chinese New Year's decorations and also clothes.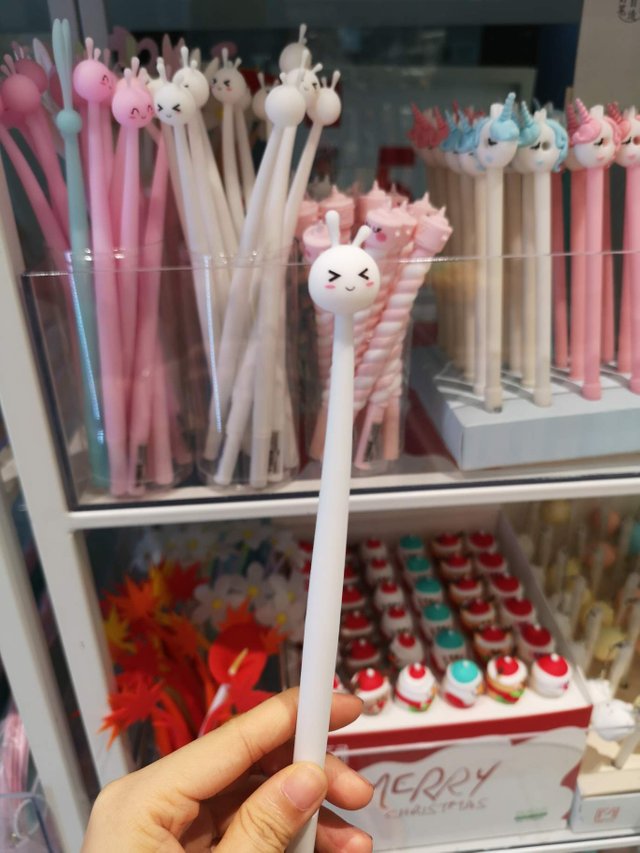 And i found something cute that wiggles when you shake it. 😂
It's a pen with something cute on it's end.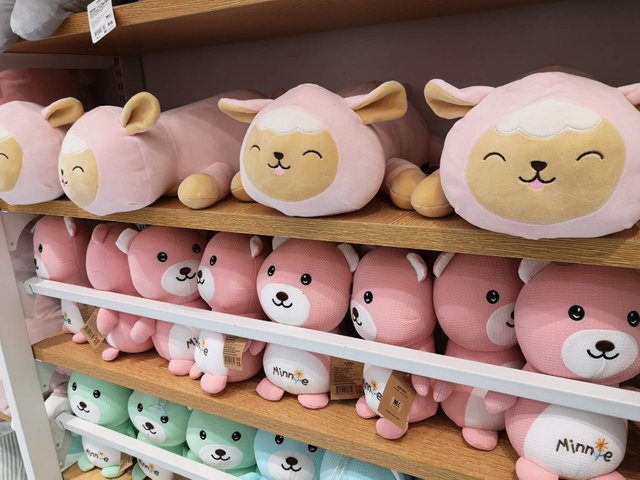 Another cute stuff.
I just can't see cute things. 😂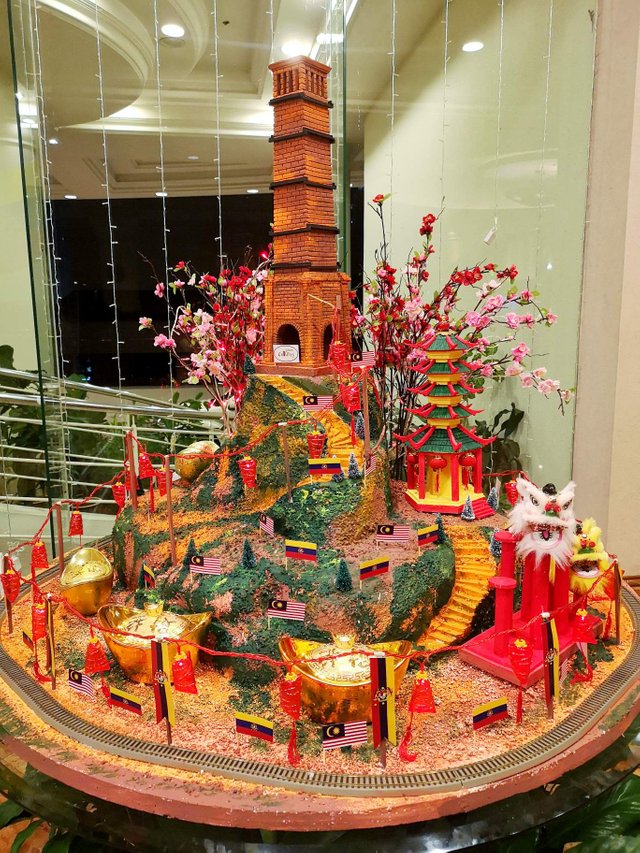 After that we went to visit our only 5star hotel in the island and saw this fine and amazing piece of art! 😍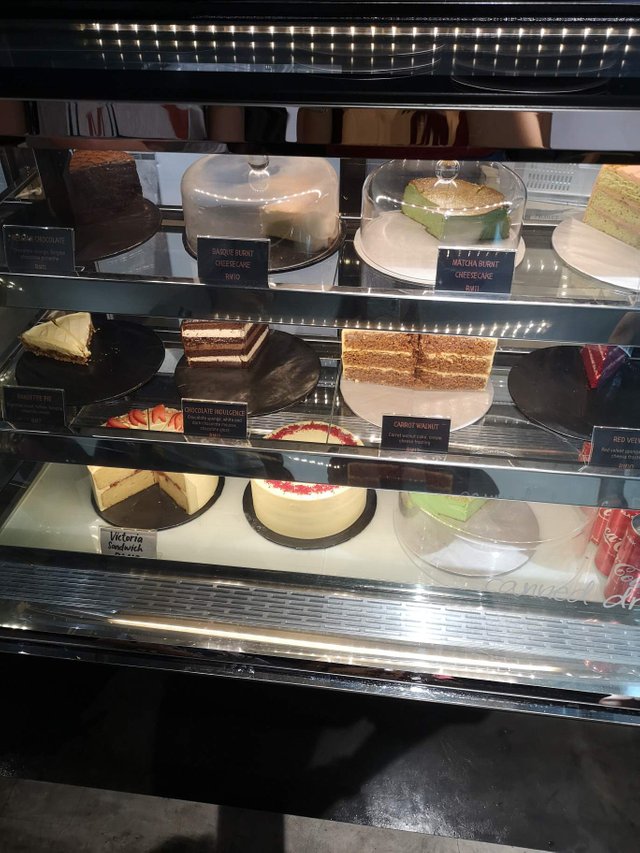 And then we decided to go for some desserts.
One of the newly opened cafe in town.
Theobroma Bake Lab
Had heard that their cakes are that best!
So we had decided to give it a try. 🤤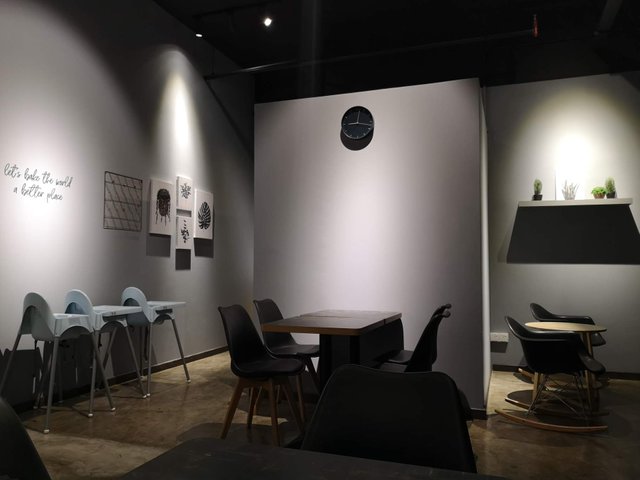 Minimalist interiors which is quiet comfy and a great place to chill with friends or family.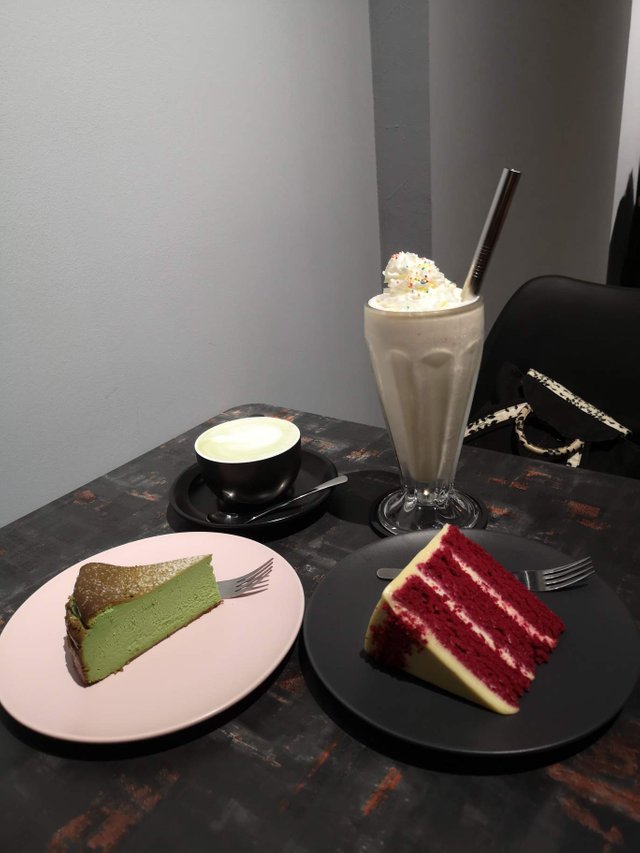 And yes their cakes are the best! 🤤😍
My honest review:
Much more affordable than Secret Recipe and taste better too. 🤩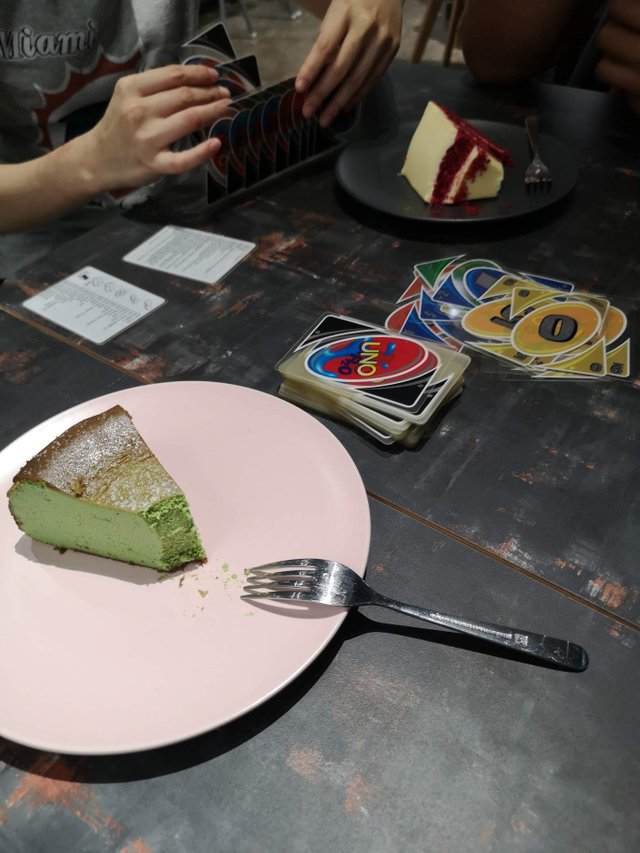 While chilling and enjoying our desserts, we decided to play UNO cards since my bestie had brought them together.
The funniest part is when we wanted to go home,the last two players keeps getting more and more cards which made us stay & play even longer than we expected.
That made us the noisiest table in the cafe. 😂😂😂Hahaha!
Ops. We were just way too excited playing UNO cards.
After the game ends we left home because it was already late.
Had a great time out and i realised an unexpected outing always turns out to be the best ones.
I guessed because we are all just so carefree and happily enjoying the moment.
Hoping for more outings like this!
Between how are your weekends like?
Posted using Partiko Android