With the hype of Big Bad Wolf book fair came to Kota Kinabalu, Sabah on 30th May till 9th June at Sabah Trade Centre, people are crazy with it.
The first day was crazy and so crowded with book lovers and hype lovers. Im not gonna to dump myself into the 1st 3 days of it. So I decided to go yesterday (3/6 - 5th day). Brought my kidz there in the morning for childrens books shopping and at night for my own shopping with @king-cobra.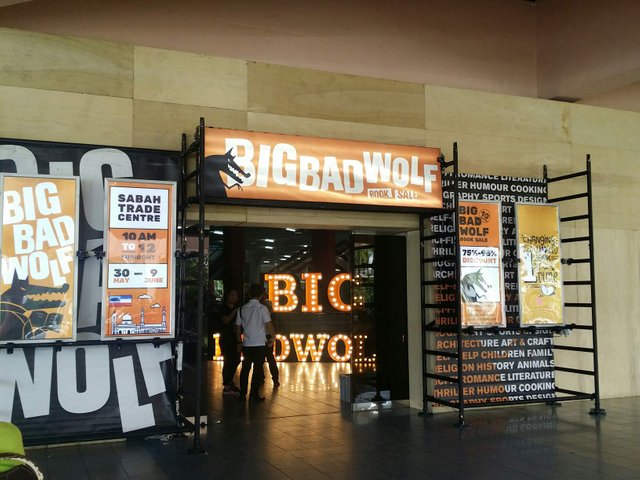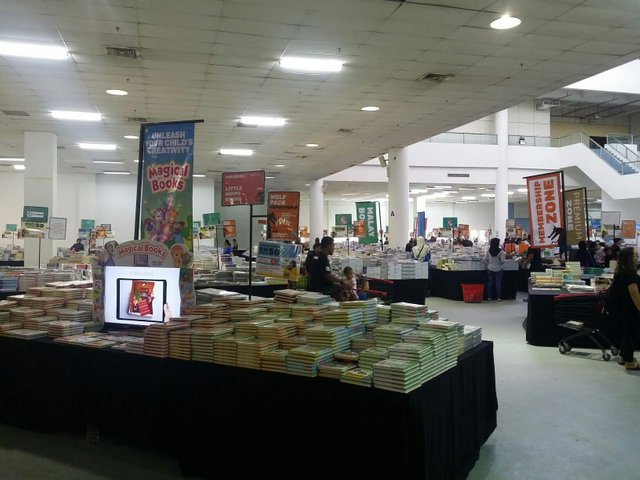 Upon arrived at 10:40am, very few people around. The books separated into each section followed the category. I found Childrens section which covers childrens book and schools subject practise book are the widest.
While others such as fiction, non-fiction, history, hobbies & crafts, biography, comics, business.... are kinda small (6' x 10' wide) for each of them.
For me I am more to non fiction-fantasy and sci-fi, history, and busines. Somehow I was abit dissapointed because not much of the choices except that stacked mountain height quantities.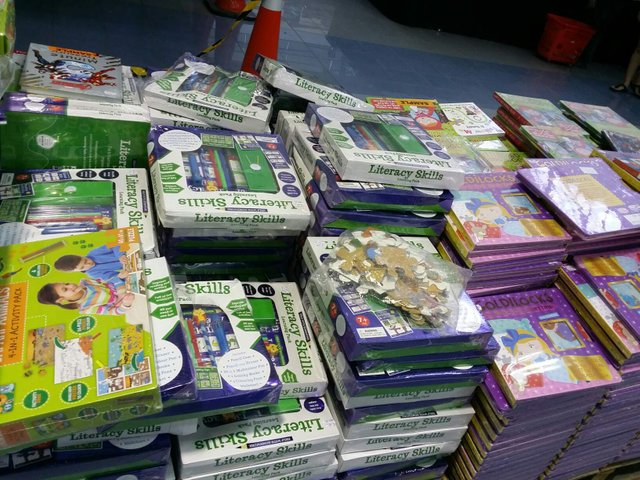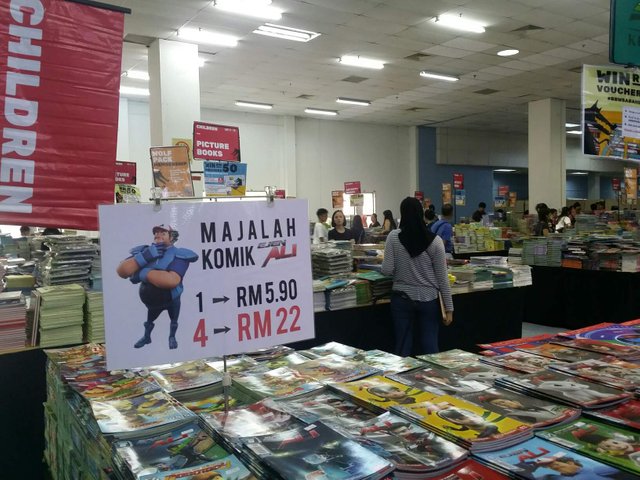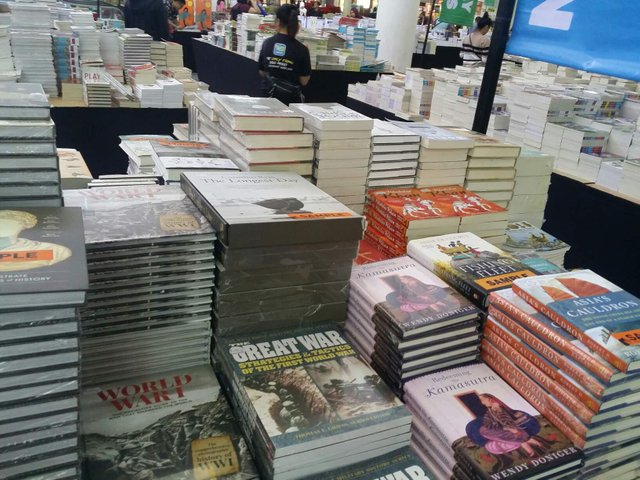 My kidz were so happy to see so many books and its like heaven to them 😁😁. They managed to get the books they wanted.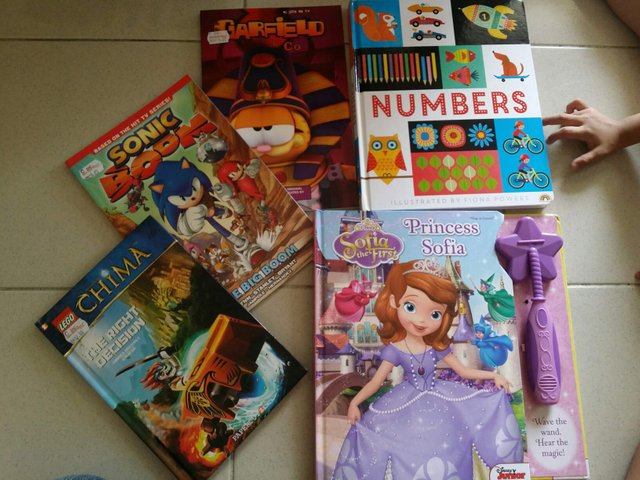 As for me who went back there at night with @king-cobra, I got myself 2 copies of business books and 2 copies of fiction novel. I havent read any for awhile. 1 from the famous movie director James Gunn himself (Guardians of the Galaxy, Brightburns...), and another from an award winning author Adrian Tchaikovsky.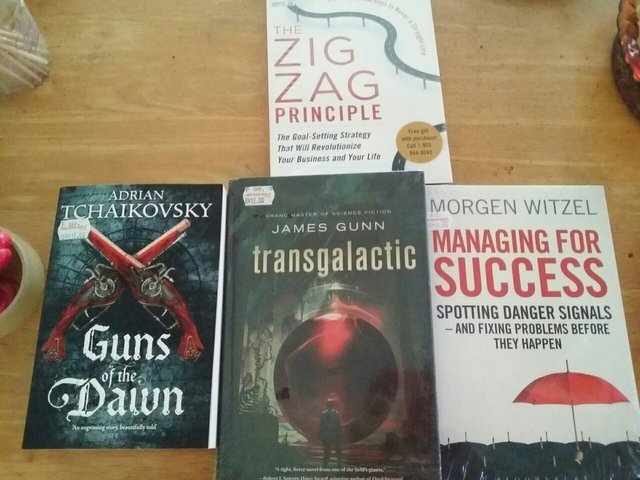 Posted using Partiko Android