I have learnt something will you learn
well there's this ** stuff I just learnt from @lordjames
it's a wordcloud tool on** http://www.steemreports.com**
**saw this on @izzrael blog and I thank @lordjames for it
The tool looks at your recent blog posts and creates a word cloud showing the most common words you use. It starts with a words cloud generated from the trending post. So here is a screenshot of mine. Please don't laugh, lol.
So that's mine guys, you can also try yours with the following simple steps.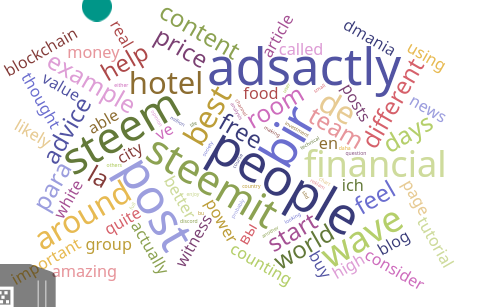 click on http://www.steemreports.com
select other tools
select Steem word cloud
put in your username and have some fun.
You can try for your friends. Don't take the result too serious. You can share yours here for us to see or make a post with it using #steemwordscloud as one of your tags. Have fun guys, it's your holiday.
happy new month and thank you @lordjames
I hope I will get to learn more